Santiniketan always has a different appeal. Not just because Rabindranath Tagore started the first Gurukul concept of education and established one of the leading universities of India, but also because this laterite laid land of red soil turns lush and green during monsoon. Amader chhotonodi, the Kopai, breaks into a splendour with monsoon rains flooding its banks. It reminds us of our childhood Sahaj Path days.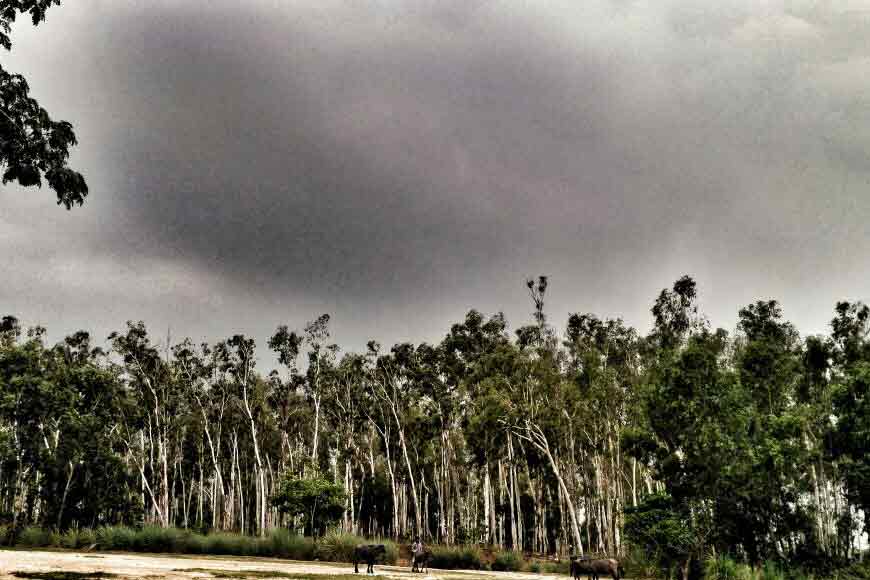 To enjoy the monsoon mania, we decided to spend a weekend and took the Santiniketan Express from Howrah Station to Bolpur. After a two-and-half hour journey, and a rickshaw ride in a drizzle, we finally reached our hotel during lunch time.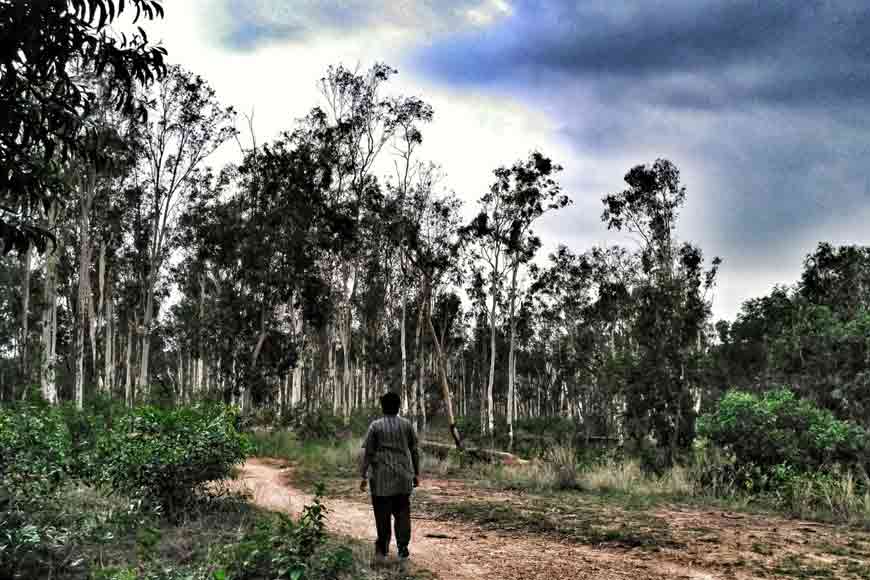 The main attraction of Santiniketan is Visva Bharati University. The University is associated with the dynamic influence and personality of Gurudev Rabindranath Tagore. As the University was not far away from our hotel, we walked the way. The huge campus of the University is divided into several houses associated with different aspects of art, culture, education and music. But on a rainy day they all looked so misty and queer. May be Tagore sat on this campus and belted out the famous songs of Barsha.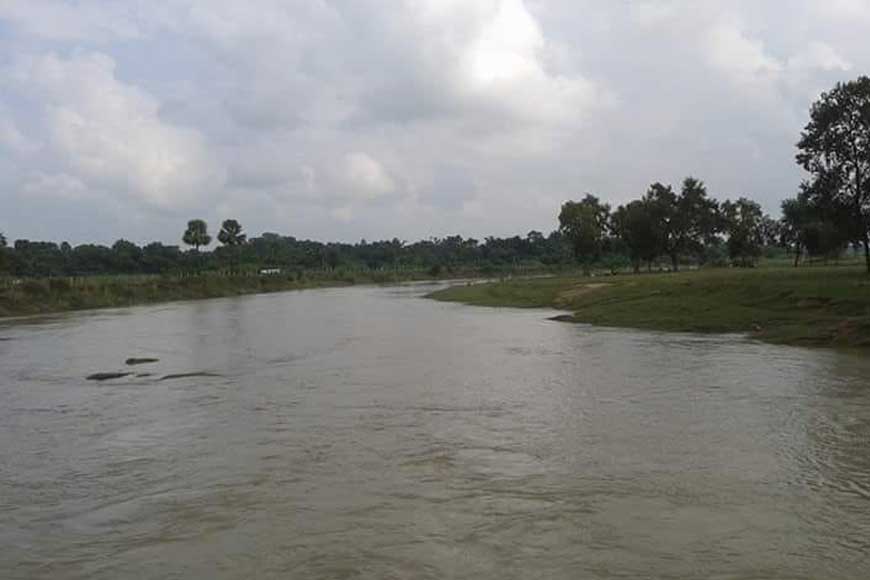 The Kala Bhavan, Sangeet Bhavan, China Bhavan all looked unique, with beautiful paintings on their exterior walls. Patha Bhavan is worth visiting where the teaching is given to the students in open air under the trees. During monsoon however they get indoors. We hopped on to Singha Sadan, Santiniketan Griha, Upasana Griha or Glass Temple, Tinpahar, Chhateemtala, Black House.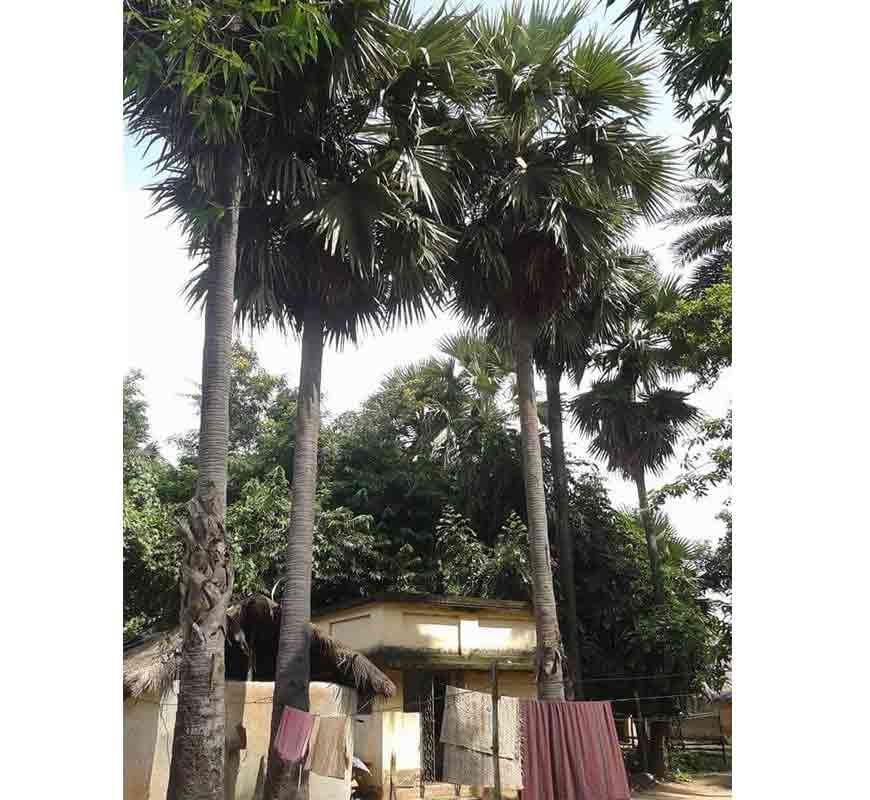 Next day we decided to drop in at Deer Park to enjoy the lushness. It is about 3 km from the main campus, surrounded by Sal trees. As we crossed the lush fields on our way, I wondered if I would spot any Krishnakali waiting for the clouds in the horizon. If you are in Santiniketan during monsoon, never miss the Sonajhuri forest.It is an untouched serene forest, with the Kopai and Khoai, bridging it… that land of Gram chara oi rangamatir pat