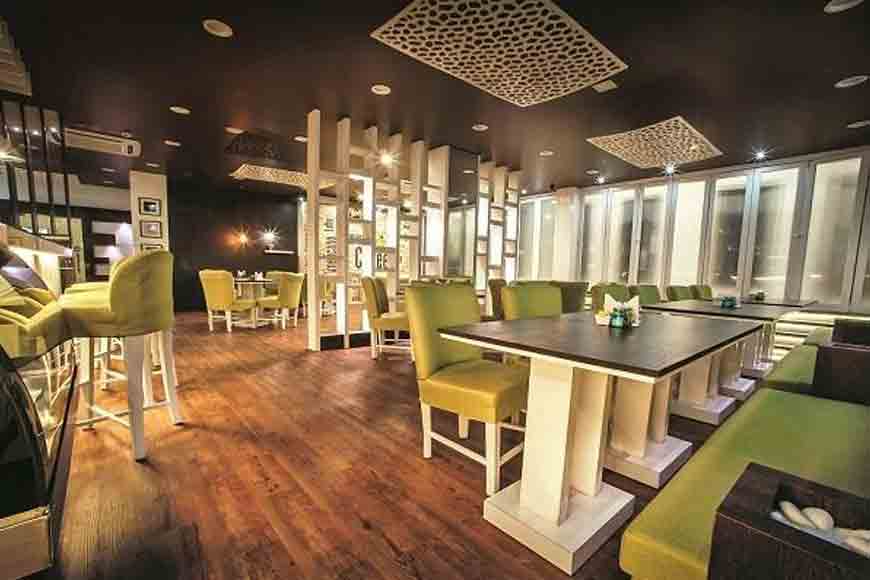 Lenin's Marxist Bolsheviks took control of Russia's imperial capital in October, however, merely one hundred years later, the USSR is a distant memory.But our sentimental 'Old Dame' Calcutta has not been able to erase memories of herhoneymoon with USSR. There are vestiges of the erstwhile countrystrewn around that only the discerning eye can identify.
One such spot is Milee Droog, a Russian café attached to Gorky Sadan on the busy arterial AJC Bose Road. Milee Droog meaning Dear Friend in Russian — is the first cafe in all of Eastern India serving Russian food. Irina Sergeyevna, the proprietress of the café was a Moscovite, who fell in love with Satyaki Manna, a city-based entrepreneur, in 2011, got married and decided to settle in Kolkata. Among all the things she sorely missed here was the food back home, which inspired her adoring husband to set up a Russian café and Milee Droog was born!
Milee Droog is a 45-cover cafe-cum-bistro which is open to all and anyone can drop in between 11.30 am-10.30pm daily, except Sunday. Russian food may seem bland to a regular Calcutta palate. So, spices are added a little to each of the dishes. Russian cuisine is a collection of different cooking traditions and is diverse, with Northern European, Central European, Central Asian, Siberian, East Asian and Middle Eastern influences. Its foundations were laid by the peasant food of the rural population in an often harsh climate, with a combination of plentiful fish, pork, poultry, caviar, mushrooms, berries, and honey. Crops of rye, wheat, barley and millet provided the ingredients for a plethora of breads, pancakes, pies, cereals, beer and vodka. Soups and stews are centered on seasonal or storable produce, fish and meats.
The café's menu list carries an array of Russian food that immediately reminds one of cooler Serbian climes – khachapuris, blinis, pelmenis, syrinki, and pirozhkis with tall glasses of dark coffee. The pirozhki makes a headline start, the oven-fresh folded over dough with spiced ground chicken filling, it's pie-crust smooth outside and textural inside. The concept of salad is prosaic in Russian fare, so the salad Olivier or popularly known Russian salad comes in cold mixture of freshly cubed vegetables and chicken, tossed in a light mayo and sour cream dressing. The Siberian dumpling soup or pelmeni comes with simple and heart-warming home flavours. The conventional pork filling is replaced by chicken mince and is served with sour cream, sans the soy, hot mustard and pepper that fires the palate. The bliny or the Russian-style pancakes are adequately stuffed with creamy mushrooms topped with generous drizzle of sour cream. One can even order Uzbek lamb and rice pilaf which is very different from the pilaf we are used to having.
All said and done, this is a must try bistro for all those in the city, who are yet to get over the communist Russian hangover and all those adventurous eaters, who would love to taste the café's Russian delights.