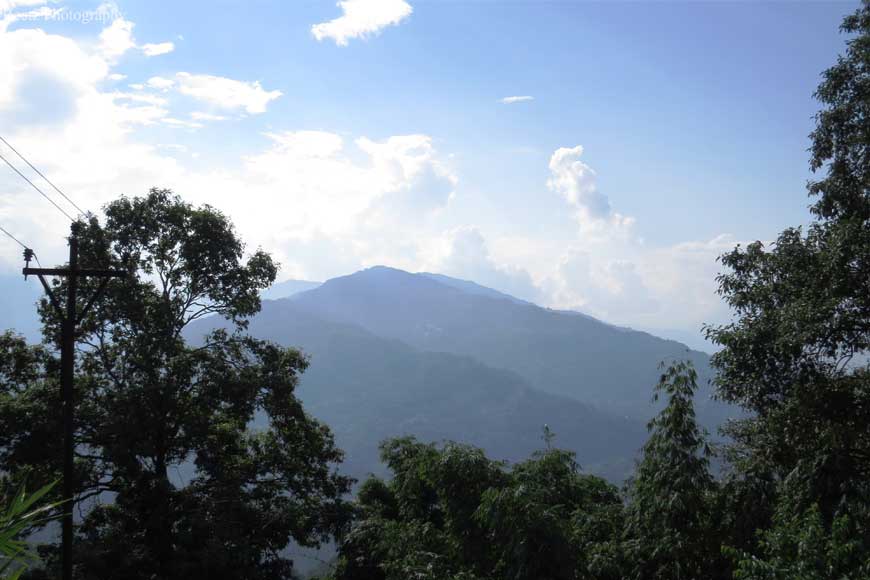 Chhibo, an anonymous hill station of North Bengal, can be a city traveler's true hide out. With nothing much to do, one can lazily roam around on foot, enjoy breathtaking Himalayas and savour homemade Nepali cuisine while at a day's rest in Chhibo. At an altitude of 4,500 feet above mean sea level, it is only 8 kilometers away from Kalimpong's 8th Mile, up the hills. Surrounded by Pine Dhupi on all sides, Chhibo can be a pleasant weekend getaway during early winters.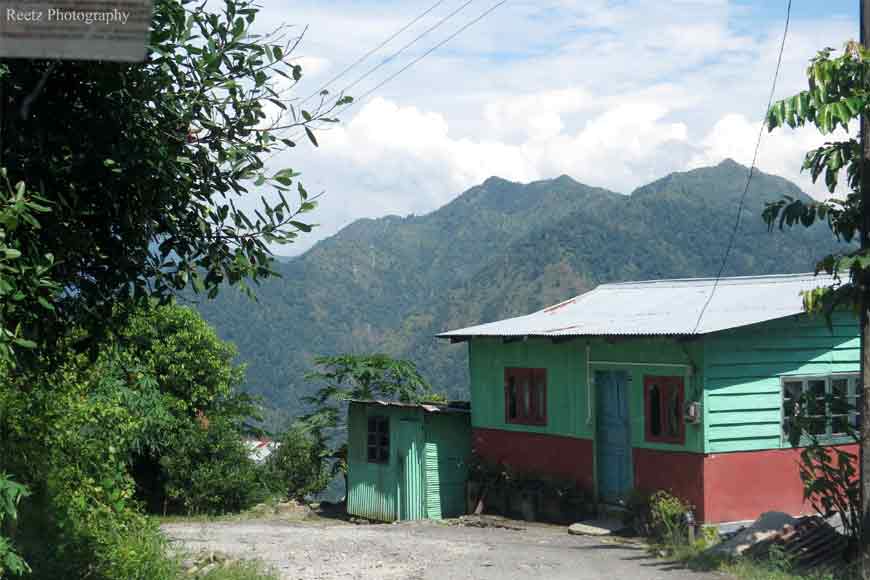 Way to Chhibo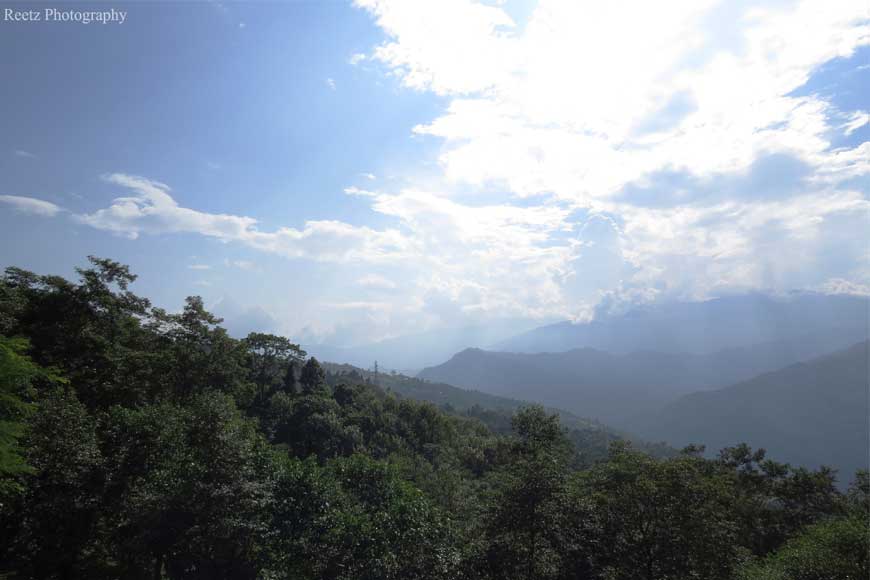 Himalayas Cloudy
We had reached New Jalpaiguri by morning train from Kolkata. Warming up with light snacks and Darjeeling tea, we reserved a shared jeep till Kalimpong. After an hour's wait, the shuttle got full to its loading capacity and finally our trip strode its first leap.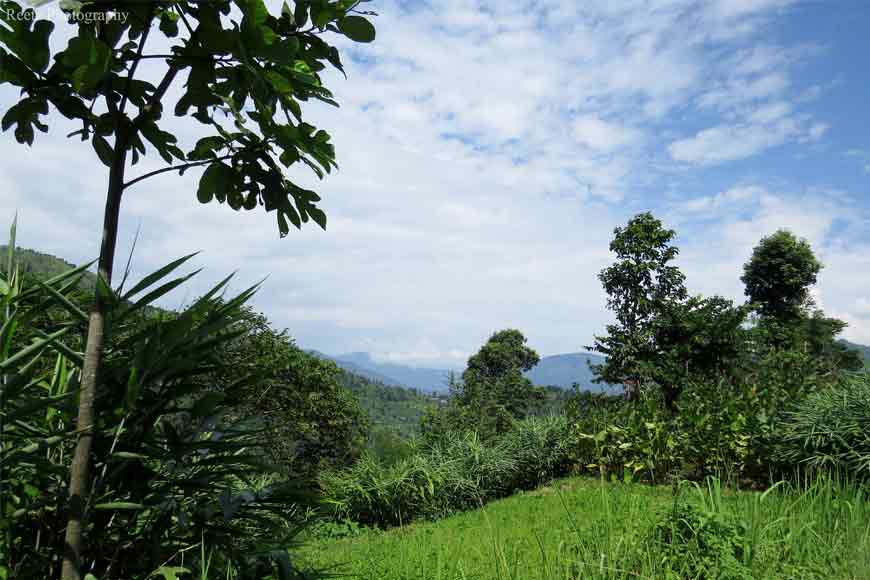 Surrounding greens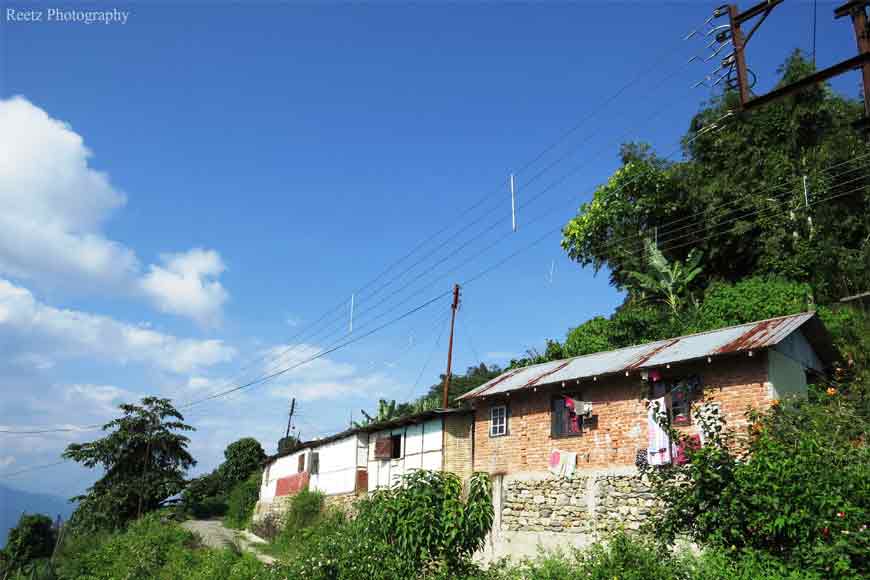 Our homestay
Traversing through the usual route of Kalimpong via Sevoke Road we reached a small bus stop named 8th Mile. It is around 2 kilometers before Kalimpong market. We got down there and decided to walk up the remaining path till our homestay. Who knew we would be so generously offered a lift by another group of travelers trailing us from Siliguri. Seeing us on foot, they stopped their car and offered us a drop to Chhibo (almost a distance of 7 kilometers still to go).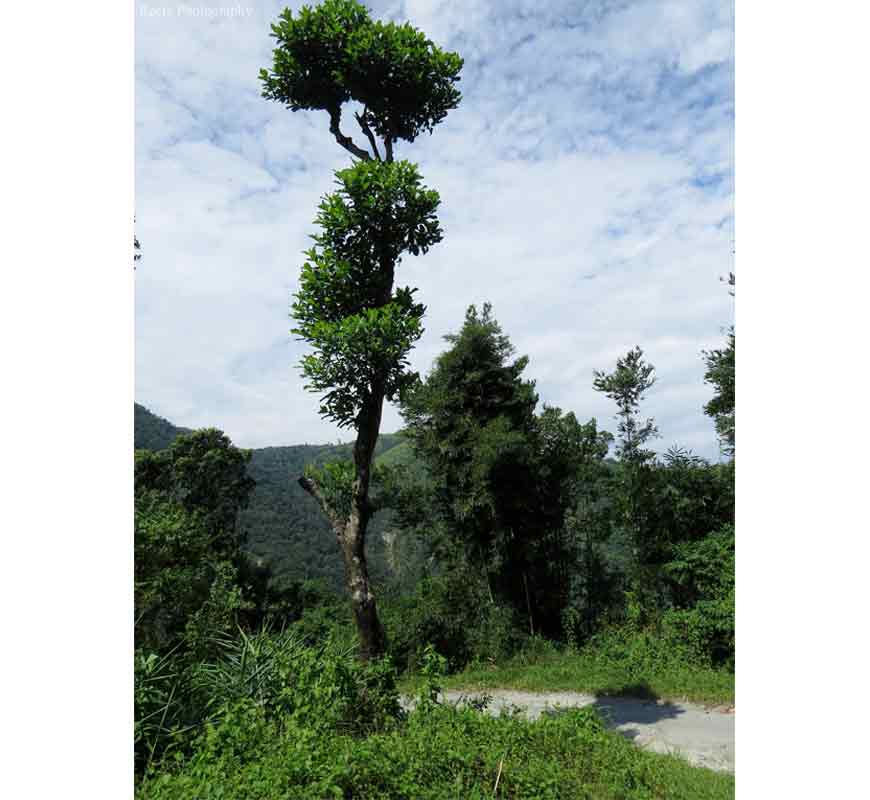 Around Chhibo homestay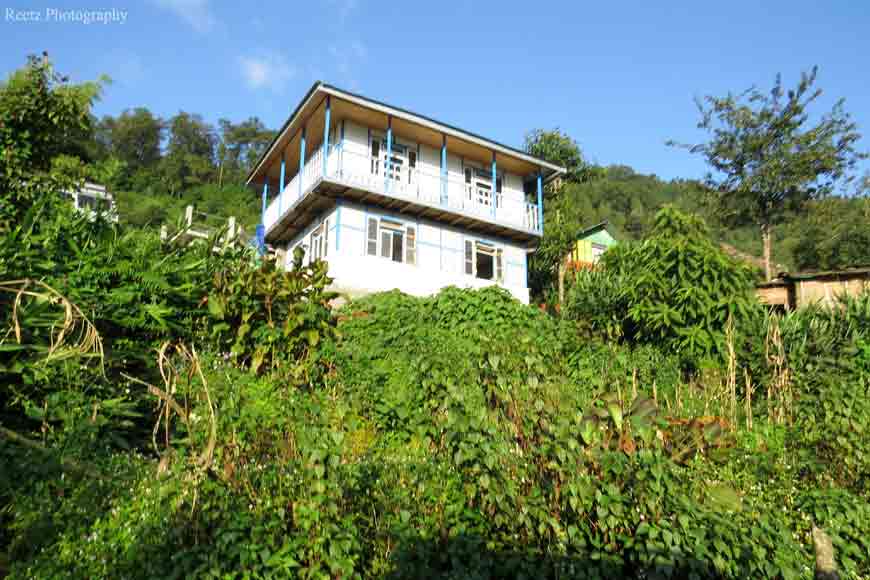 Homestays at Chhibo
Considering the total time spent, it took us only three hours to reach Chhibo from NJP station (approx. 75 kilometers). But the road from 8th Mile changed its biotic texture in a jiffy. A sharp U-turn and we found ourselves entrapped amidst dense Pine forest with intermittent huts of local people. It was the month of April, and there wasn't a single house which was not decorated with bright Orchids and Himalayan flowering plants. The step cultivation of vegetables was also widely found along the hill slopes of Chhibo.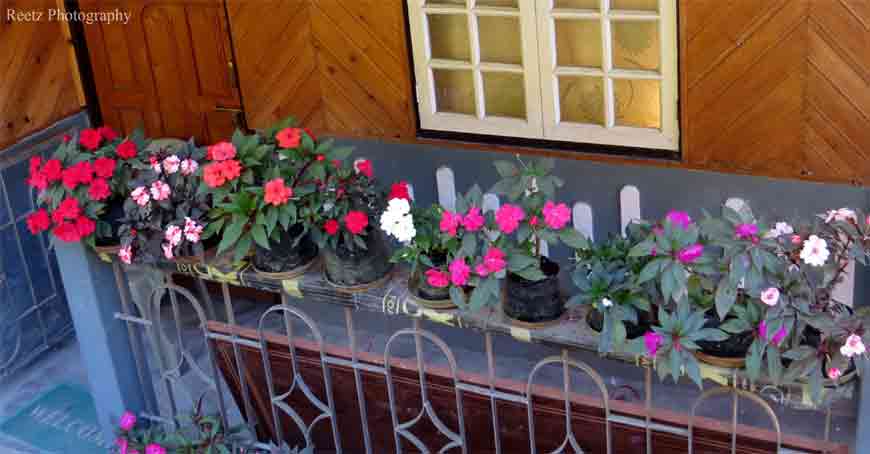 Orchids at homestays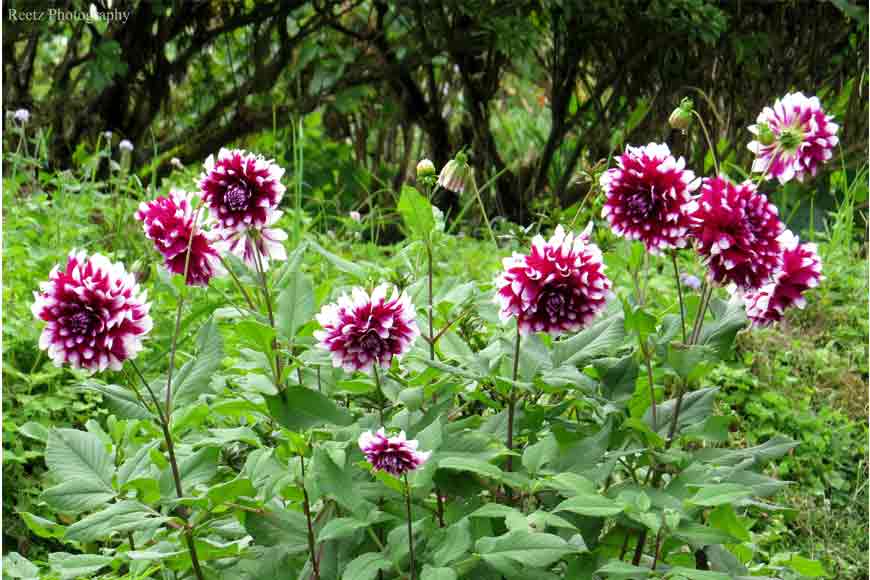 Flowering plants at Chhibo
We reached our homestay by eleven o'clock. The Nepali owner greeted us inside, however we had to carry our own luggage. The rooms were decent with a valley view from its balcony. They said, the view of sunrise and sunset can be widely beheld through the glass windows. Unfortunately, we had been on a foggy day and hardly anything could be seen. We took a lazy stroll in the garden and adjoining forested trails, but came back well before sunset. Chhibo is pretty deserted, with barely twenty houses in the entire village. Interested travelers can hike upto Eagle's Nest view-point from here, but guided trekking is advisable. Night struck very early so much so that by 8.30pm, it looked like midnight. But the twinkling stars in a pollution free sky beckoned us on a silent night.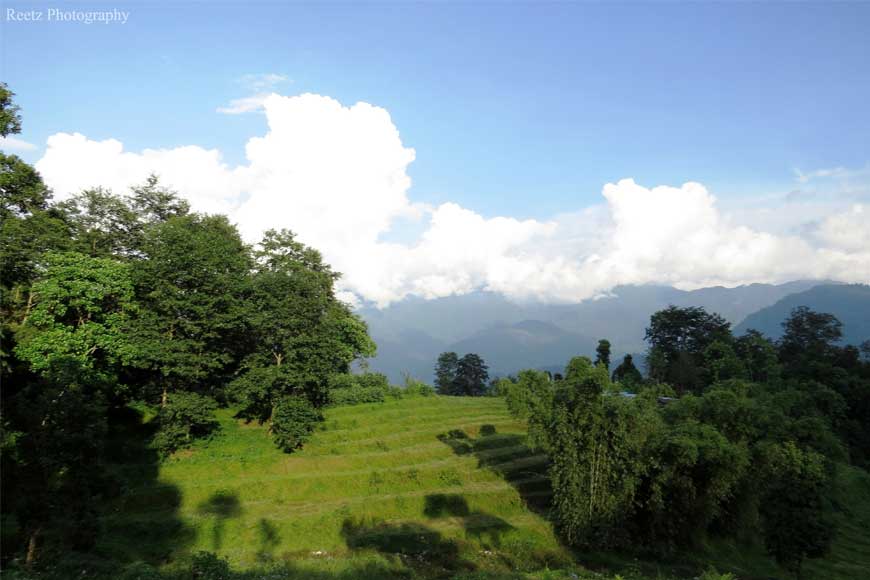 Step farming at Chhibo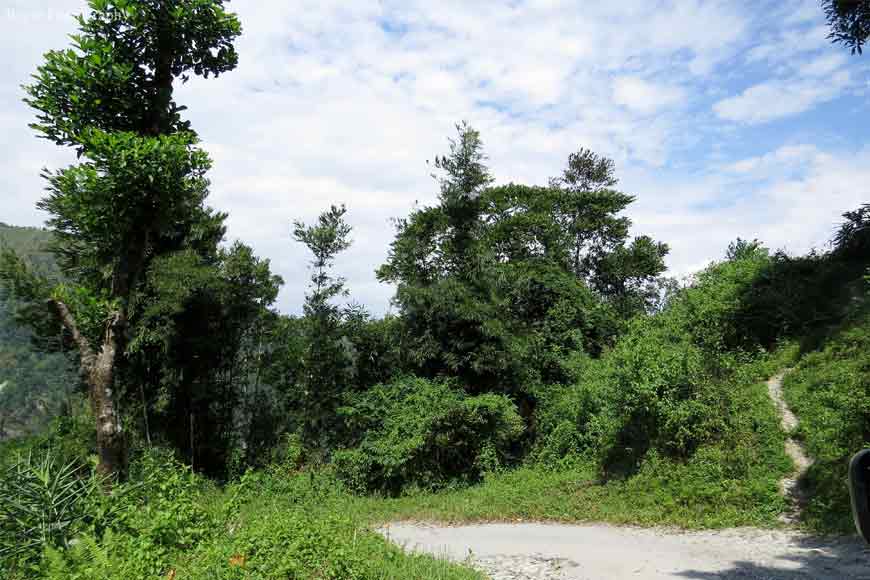 Stroll in the greens
Chhibo is all about enjoying virgin nature at its best. A handful of homestays offer simple accommodation facilities, tariffs do not seem that basic though compared to the amenities provided. But for a tired city dweller fed on daily doses of pollution, Chhibo is paradise.
How to reach
Chhibo is around 9km from Kalimpong Market. So, from NJP take a vehicle or hired jeeps via Sevoke Road. They will take you to a small bus stop named 8th Mile. From 8th Mile it is around 7 km. You can visit Kalimpong from Chhibo, or stay at Chhibo for a day before heading to Kalimpong.
Where to stay
There are many homestays and you can enjoy some great local Nepali cuisine. However, the amenities are very basic.
Best time to visit
Early winters and spring is the best time to visit Chhibo.