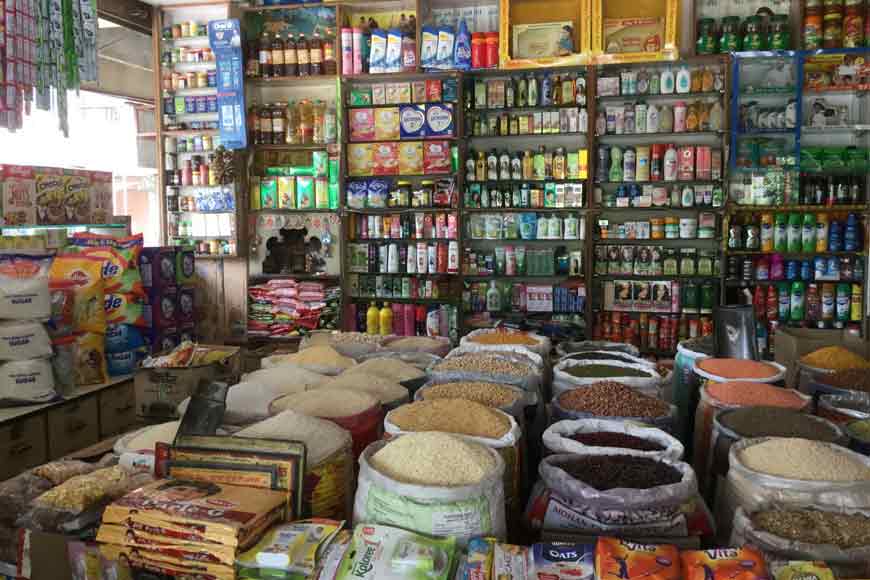 I distinctly remember about 5-6 years ago, my husband had suddenly entered a fish stall in a well-known city supermarket looking for some wonderfully wrapped fish slices and Ilish. I was a bit taken aback, for all my life I was the one shopping for the daily needs of the family and never even felt like buying the essentials from a decorated super-market and post selfies showing the well-manicured nails clutching an exotic fish. For me the semi-clean fish stalls of my local bazaar or even Lake Market was the destination, where I could just lift my skirts, make my way down muddy lanes, with the fishmongers selling the most freshly caught fishes early morning and evening. Even exotic ones!
Not just fish, even vegetables and grocery usually came from my local kirana stores. Logic was simple. Help your own people and not just the big store chains who offer wholesale prices. Believe me, even local stores these days have home delivery options and they too take orders over phones and yes, they do give discounts as well, if you are a regular buyer. So when the Lockdown was announced and when most of my friends were shouting over social media that their orders on well-known online food and veggie chains got cancelled, or did not reach on time, or were not delivered, I was having my last laugh. Because just a day before national Lockdown, I had already ordered my grocery from the local Kirana shop that had already delivered what was needed with a promise there is enough of everything and I can place the order anytime. No need to horde standing in a 500 plus queue outside a food chain store. Yes, maybe taking advantage of the situation, my grocer had given a different quality of rice, but a spat on the phone, and he changed that too.
Local youths, who were unable to earn otherwise, have given veggie stalls, even they are bringing fresh fish, katla, rohu and prawns along with egg and bread. A shout from the top of the building, 'Hey send me some sojne data and tomatoes…' believe me they are delivered instantly. However, I have a card with one of the largest chains of India, and do visit once a month. But I have not made it essential. Hence during Lockdown, I had no problem at all. The supply chain was fine, the kirana store was on high alert and the local veggie and fish sellers were ready to oblige. After Lockdown, I have planned to patronize these local shops and sellers for sure as a gesture for all the service they are giving during these times of need. Good for local economy, good for us in avoiding overcrowded malls. What about you? Will you do that too?
Story Tag:
Corona Virus, Kirana Stores in Kolkata