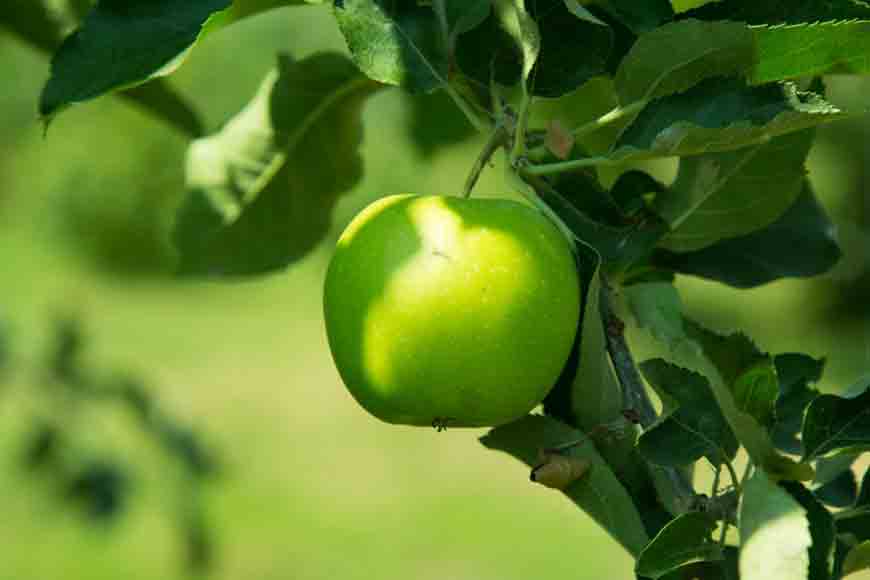 Bengal's district of Bankura that is popularly known as the 'Rarh region of Bengal' is exploring new avenues of revenue earning for local farmers by growing green apples. This region of red laterite soil is not fertile for crops to grow, as a result farmers are not too prosperous. To give them financial independence, state government's agricultural department has started experimental green apple farming on state owned lands. Already 1,000 trees of green apple have been planted.
Indian states of Rajasthan, Gujarat and Uttar Pradesh have already shown success in green apple farming. So, the state government sent a delegation of scientists to Uttar Pradesh's Meerut to explore the technique of growing these apples and how to successfully implement it in dry regions of Rarh Bangla. The government is tending to the trees planted and if successful, farmers in the region will get assistance to start growing these trees on their own lands. Under the 100-day work programme, farmers of Bankura have already been successful in cultivating fruits such as pomegranate, lemons, lime and even dragon fruit. Even women led co-operatives are participating in this project.
These co-operatives have already been successful in growing various mango species including Alphanso and Mallika. Since the weather and soil conditions of Bankura are similar to Uttar Pradesh, agricultural scientists are confident that they can bring a green apple revolution in Bengal too!