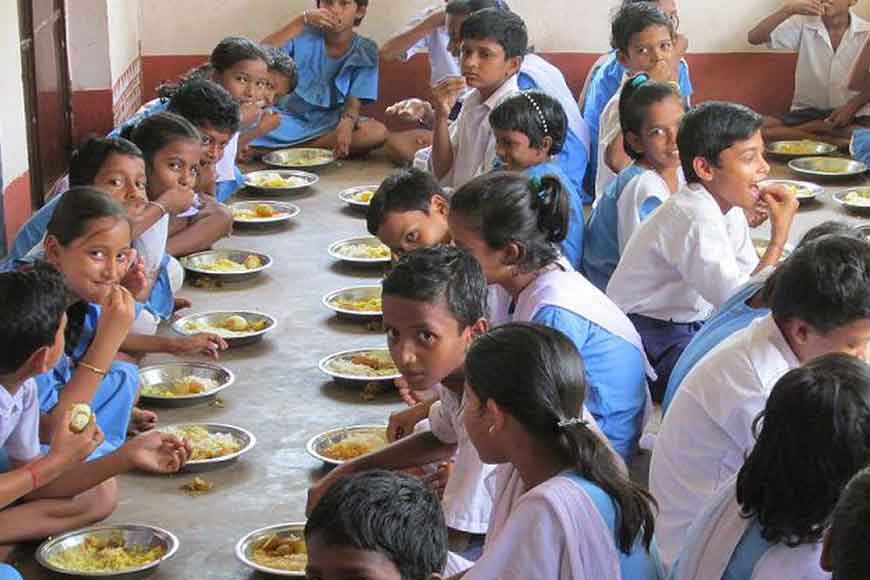 Social media these days is full of false and distorted news. So much so, that at times they even create religious divide and can cause serious social repercussions. One such fake post yesterday on Facebook was doing the rounds stating that the West Bengal government has directed state run schools with 70percent minority population to construct a separate dining hall for mid-day meals. It tried to pass on wrong information saying only minority dominated schools are being given this facility. This was definitely done with an ulterior motive to create a religious and community divide.
The state government clarification on the issue is as follows:
Government of West Bengal
Department of Minority Affairs and Madrasah Education
No.1294-MD Date: 28/6/2019
Press Release
This is with reference to some distorted and wholly untrue stories on social media on the alleged "instruction of Government of West Bengal to provide mid may meal dining halls for only those schools having 70% or more minority students".
The facts are emphatically given below:
1. To implement the Mid Day Meal scheme successfully, and to create the related infrastructure such as hygienic cooking shed and dining hall in State-run schools, the State Government pools funds from the budgets of various education-related Departments, while also ensuring that the facilities so created are used by all students, without any discrimination whatsoever.
2. This year, the State's School Education Department has allocated approximately Rs.200 crore for construction of dining halls under Mid Day Meal Scheme to cover 4,647 primary and 1524 Upper Primary schools. However, there is still a huge demand for dining halls under MDM in schools and this is why the Minority Affairs and Madrasah Education Department sanctions funds to eligible State-run schools for construction of cooking shed and dining halls.
3. Similarly, for schools with a substantial number of SC/ST students, such critical gap funding is provided by the Backward Classes Welfare Department. However, the assets/ facilities created from such pooled funds are open to all, i.e. used by all students/ beneficiaries irrespective of which community they belong to.
4. It is also mentioned similar critical gap funding for, inter alia, infrastructure development of schools in areas with more than 25% minority population is also provided by the Government of India's Ministry of Minority Affairs.
5. The issue of the pooling/ dovetailing of funds for development projects needs to be seen in the right context. The mid-day meal dining halls and other such projects/ facilities funded by the Minority Affairs Department in the State's schools benefit all students of the schools regardless of their ethnic or social background.
It is thus a crime to spread fake news regarding preferences given to minority students by the State Government. It is expected the social media will be used in future in a more responsible manner.