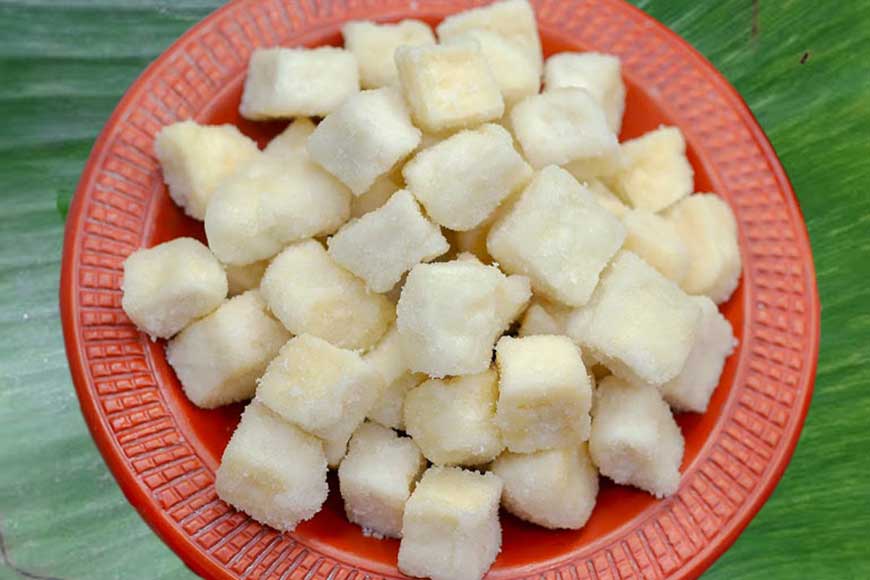 Bengalis are born foodies and they really know their food. An Indian map will certify that. Bengal is situated to the East of India and borders Bangladesh. And that's where all the food stories begin. After fish, Bengali sweets is a quintessential Bengali topic of discussion. The choice in mishti/sweets is absolutely endless. This is a category that has catapulted Bengal into a different quotient of sweetness. Every region, every district, be it in West Bengal or Bangladesh, has its own special offering. Narkel naru of Noakhali, tiler khaja of Kushtiya, pickles of Sylhet, Balish mishit of Netrakona, Kancha golla of Natore… the list is endless.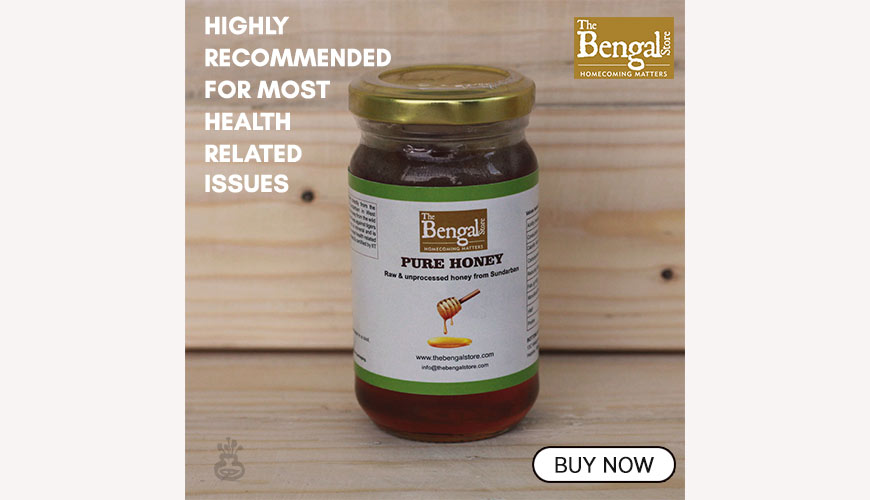 The fame of Chhanamukhi of Brahmanbaria has transcended the borders of Bangladesh and reached Nadia and Murshidabad. These areas just like Brahmanbaria was renowned for its Muslin during the Mughal period and also famous for sweet palm fritters (Taaler bora) and 'Rasho-malai.'
Chhanamukhi is made from pure cow's milk. It is a small, rectangle shaped pristine white sweet which is light and fluffy with a hard exterior. The exterior is made of sugar coating. This is also known as 'Chhanar Murki.' These days you may find it in other sweetmeat shops but none can come anywhere close to the ones prepared at Brahmanbaria. The sweet was created more than a century ago by one Mahadev Pandey and became famous since its creation. Pandey hailed from Varanasi. His elder brother, Durga Prasad had a sweetmeat shot in Kolkata. Mahadev, then a teenager, used to work in the shop. His brother suddenly died and Mahadev was left to fend for himself. He roamed aimlessly, confused and lonely.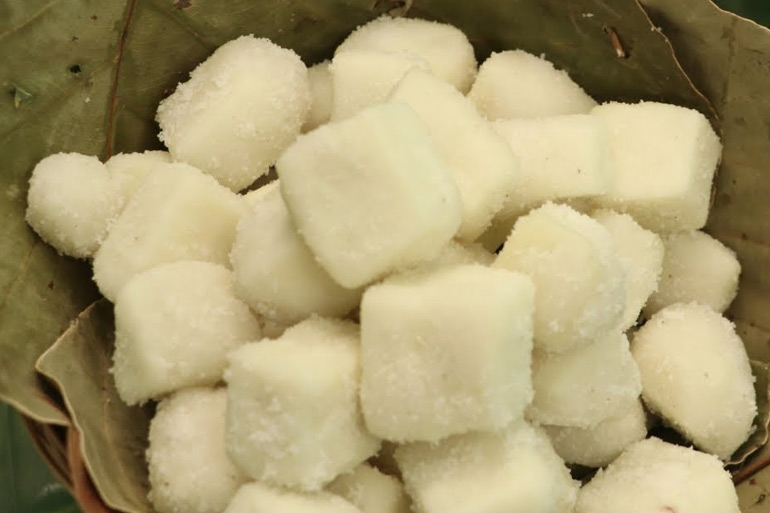 At that time, Shibram Modak had a sweetmeat shop in the Medda region of Brahmanbaria. He recruited Mahadev in his shop. After Mahadev joined, the shop started doing very well. Mahadev had a natural flair for making sweets and whoever tasted his sweets praised his craftsmanship highly. Shibram handed over the shop to Mahadev before his demise. Mahadev is the creator of Chhanamukhi also known as ladykenny or ladykanni in the area. There is an interesting tale behind this. Apparently, during the British colonial rule, Lord and Lady Canning had praised the Chanamukhi when they tried the sweetmeat prepared by Mahadev Pandey. This led to the sweet getting its local name. However the Ladykenny of Bengal has indeed a different story about its journey.