Famous Santragachhi Lake being revamped to draw more migratory birds this year!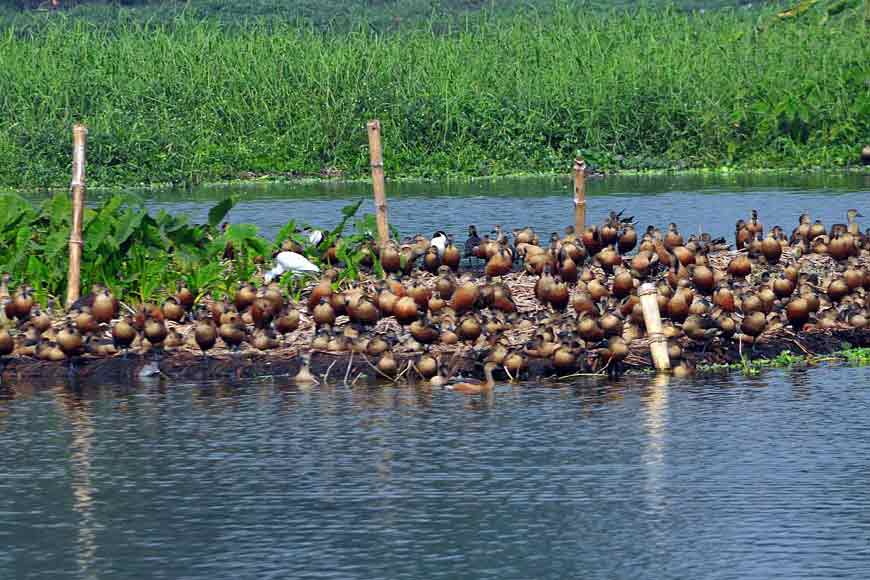 Last year around 600 -900 migratory birds had landed in Santragachhi, far lower than the numbers before. Many environmentalists have reasoned air pollution, sound pollution and even lack of a proper nesting habitat in the jheel as reasons for this downturn in numbers. So in order to draw more birds this time, the Howrah municipality along with several NGOs and Howrah City Police drew up a plan and the cleaning of the jheel to prepare it for the birds has started.
Other than removing the debris and weeds, the water hyacinth plants are being collected to form small islands at various points that will act as the nesting habitat for many birds. It is believed such sites will indeed help to draw more birds to the jheel. This waterbody is around 13lakh 75 thousand square feet in size. In one word it is huge and annually draws around 6-7 different kinds of exotic migratory birds coming from Central Asia and also from far off Europe. Garowal, Northern Pintail are some such birds that cross the Himalayas from the snow clad countries where they cannot nest. There are many kinds of herons that come from China and Central Asia.