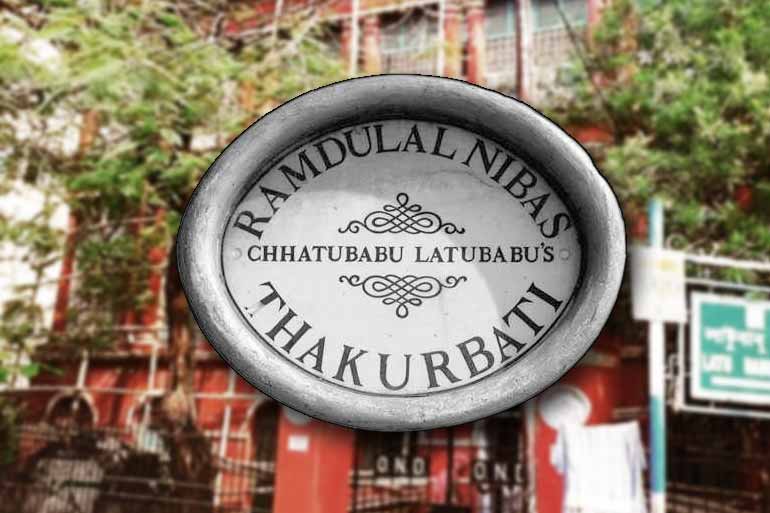 Crorepati, and that too a Bengali more than two centuries ago! Don't be surprised. Ramdulal Dey, was one such millionaire merchant of Bengal who was a leading name in the world of Indo-American trade. The famous red palatial building standing tall at 67E Beadon Street in North Kolkata will perhaps give you an idea about the vastness of Ramdulal's empire. Though, the gigantic building is known Chatubabu Latubabur bari, this house was originally built in Victorian architecture by Ishwar Ramdulal Dey during the early years of British Raj.
But Ramdulal Dey's journey is truly spectacular as he was certainly not born with a silver spoon. Born in Rejkani village, a hamlet near Dumdum in 1752, Ramdulal Dey belonged to an impoverished family. He lost his parents at an early age and his old grandmother, who worked as a cook in Duttabari of Haatkhola took up the responsibility of raising him. Madanmohan Dutta, was a ship merchant and he took pity on the boy and started educating him.
Ramdulal's honesty, determination and hard work enabled him to win his master's confidence and form a comprehensive idea about ship business. He got the designation of Bill Sarkar on a salary of Rs 5 per month and got promoted as Ship sarkar on a salary of Rs 10 per month. He also learnt the art of book-keeping. Apart from hard work, what made him stand out was his honesty. This unique trait of honesty changed his fortunes forever. Madan Dutt truly had a princely soul and was impressed with the boy's honesty and thus when he received more than a lakh by selling a wreckage at an auction, Madan Dutt gave him the money and said: "The money is all yours. You sowed the seed and you shall surely reap the harvest."
Indeed, Ramdulal did reap the harvest. He started his business with this working capital. His ship ran on the shores of Atlantic Ocean in the Western Hemisphere in faraway America. He is the reason because of which Bengals's trade with America flourished. Ramdulal's ship travelled till Boston, Salem, Philadelphia and New York. When the British were having a trade war with America, Ramdulal became their only support. He also named two of his daughters after two ships- Kamala and Bimala.
Ishwar Ramdulal not only earned a lot of money but also donated a lot of money for the construction of Hindu College. Ramdulal truly believed in leading his life to the fullest. When his sons got married, the celebration continued for seven days. The first two days was allotted for the British while the rest of the days were for the natives. A manifesto was released for the wedding.