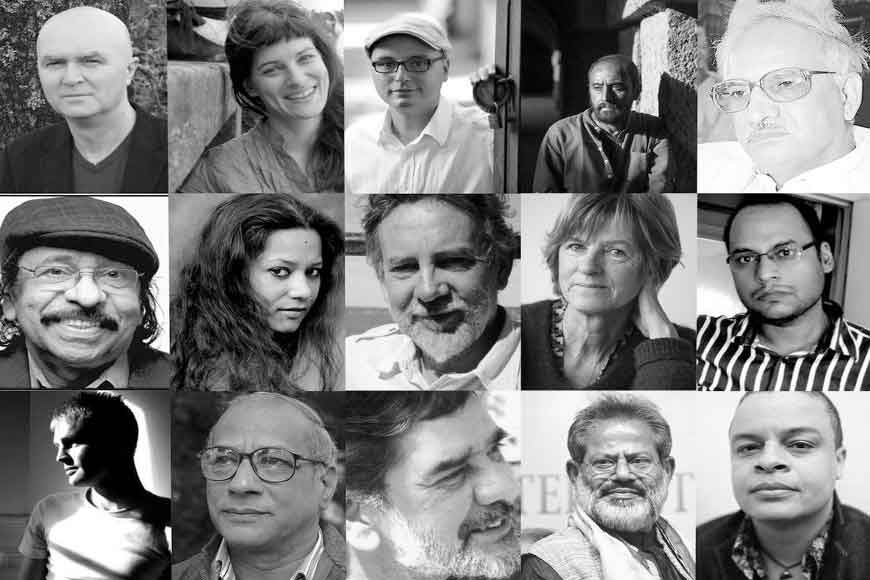 Kolkata is a city that has often been a muse to Nobel Laureates and renowned international poets. But hardly ever the city has witnessed an International Poetry meet where poets from across the globe descended on this intellectual capital of India to make every moment more poetic. But that will soon happen, as the Chair Literary Trust will hold an international poetry festival in Kolkata from 23rd - 25th November.
The inaugural edition of this poetry extravaganza will witness poets and poetry from Macedonia, Belgium, the Netherlands, Ireland, Australia, France, Slovenia and from various corners of India. Aimed at promoting the aura of poetry in the City of Joy, the festival has a stellar line up of poets that includes Vladimir Matinovski (Macedonia), John W Sexton (Ireland), Miriam Van hee (Belgium), Alfred Schaffer (Netherlands), Les Wicks (Australia), Barbara Pogacnik (Slovenia), Yekta (France), C.P. Surendran, K Satchidanandan, Nitoo Das, Rajesh Joshi, Arun Kamal, Manglesh Dabral, Subodh Sarkar and Binayak Bandopadhyay.
The inaugural event of the fest will take place at the Rotary Sadan Hall, followed by readings at Calcutta Heritage Bungalow, Walks through the City and readings at Sasha's Studio. The fest will also witness poetry reading on the Ganges as its special event, named as Poetry on the Cruise. "As the planet becomes progressively anxious with socio-political, radical, cultural, ethno-national skirmishes, we consider the role of Poetry as a restorative and a potent means of diffusing values and experiences - all the more pertinent," said festival directors Sonnet Mondal and Tushar Dhawal Singh.
The Chair Literary Trust has also declared a 'Poet in residence program' to be hosted in Kolkata every winter. The residency will host two to three poets from across the globe where they would be offered a stay for a month in the city with a scholarship. They will get an opportunity to present public readings in the city. During their stay, the poets will interact for a cultural exchange with artists, organisations and writers residing in West Bengal.