First ever linguistic movement for Bangla, started in Manbhum, leading to formation of Purulia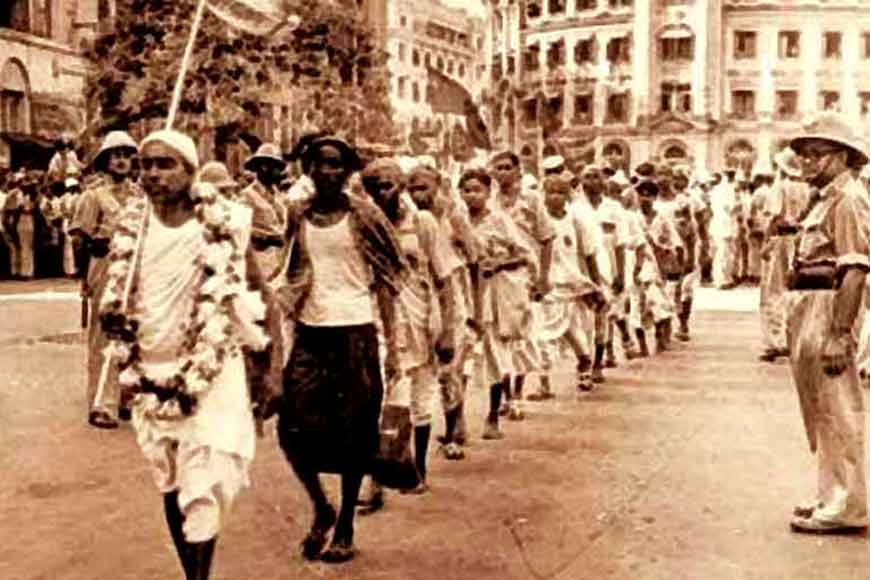 Languages, with their complex implications for identity, communication, social integration, education and development, are of strategic importance for people and planet. Yet, due to globalization, they are increasingly under threat, or disappearing altogether. We are all familiar with Bangladesh's Bhasha Andolan, where people laid their lives for the love of their mother tongue. But long before this Language Movement took shape in East Pakistan, not many are aware that the longest Bengali language movement was initiated in Manbhum (today's Bankura) district of West Bengal.
The movement against the Partition of Bengal (Banga-Bhanga) started in 1905. The division was stalled in 1911 and the state of Bihar-Orissa was formed in 1912. Manbhum was included in Bihar-Orissa. The protest against the inclusion of Manbhum in Bihar-Orissa spread out in the whole district. The 'Language Movement' (Bhasha Andolan) and including Manbhum in Bengal slowly gathered storm. However, as the freedom struggle gained momentum, the language movement took a backseat.
In 1921, a branch of Congress was formed at Manbhum with Nibaran Chandra Dasgupta as the president and Atul Chandra Ghosh as the secretary. After Nibaran Chandra's demise in 1935, Atul Chandra Ghosh became the new party president and Bivuti Bhushan Das Gupta became the new secretary of Manbhum Congress. After the country gained freedom on August 15, 1947, Manbhum was conceded to Bihar. All the Bengali officers of Manbhum district were transferred to other districts of Bihar in 1948. The D.I. of School issued an order to teach Hindi from primary classes. The Bengali department was closed in Zilla schools. Installation of a signboard in Hindi in schools and business establishments became compulsory. It became mandatory for the Bengalis of Manbhum district, to show Domicile Certificate. Hindi was declared as the official language of the Manbhum district.
This led to a severe uproar to include Bengali as the language of Manbhum district. A mandate was held and the proposal was defeated by 43-55 votes at the Congress Party meet on May 30, 1948. The Congress Party president and secretary along with 35 members resigned from party at Manbhum district and formed Lok Sevak Sangha on 14th June, 1948, at Pakbirra village to fight for Bengali language and to protest against the forcible imposition of Hindi on the Bangla-speaking people as a state policy. This linguistic-agitation was the first of its kind in India. The then-Bihar state government unleashed a reign of repression and torture. Rallies were banned and protesters were put behind bars.
Lok Sevak Sangha changed its strategy and started a three-prong agitation including Satyagraha Andolan (Non-violent agitation), 1949-51, Hal Joal Andolan and Tusu Satyagraha Andolan (January 9 to February 8, 1954). Finally, the wide-scale crusade forced the Union Government to form the "State Re Organization Commission" (23rd December 1953). The commission held hearings at Manbhum district on 5th February 1955 and submitted its report on 10th October 1955. In its report, the commission proposed the formation as well as the accession of a new district 'Purulia' primarily dominated by Bengali-speaking people to West Bengal from erstwhile Manbhum district of Bihar. Finally, on 1st November 1956, the new district Purulia was acceded to West Bengal.
Bengali language has a chequered history and umpteen battles have been fought to establish the rich language in the world map. When languages fade, so does the world's rich tapestry of cultural diversity. So, even the slightest provocation to obliterate Bengali language has been met with stiff resistance by Bengali-speaking masses the world over.
Story Tag:
History of Bengal, Linguistic movement for Bangla