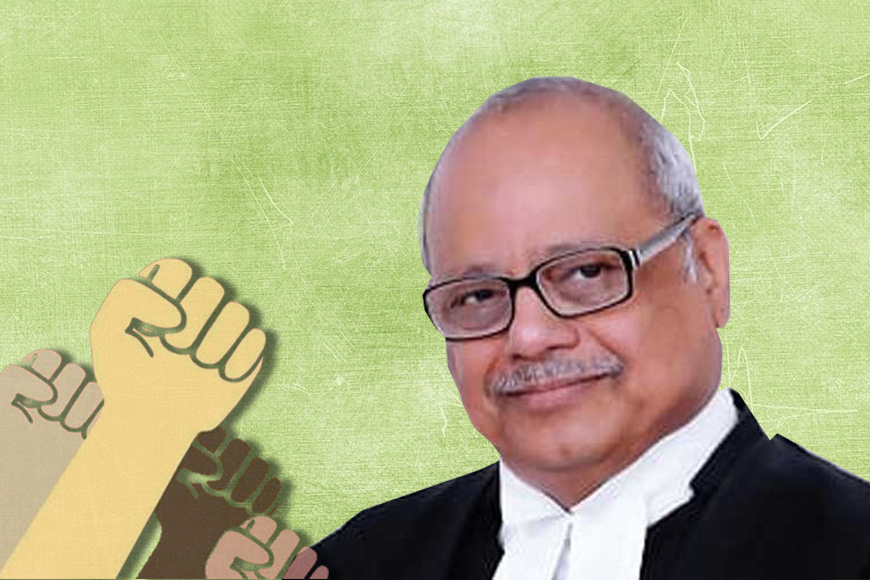 Another Bengali makes us proud. Pinaki Chandra Ghosh, former justice of the Supreme Court has been appointed as the first 'Lokpal' of India. Justice Ghosh retired in 2017 and is currently a member of National Human Rights Commission. He shot to fame when had declared Shashikala, former Tamil Nadu Chief Minister Jaylalitha's close associate as guilty.
The leader of the Lokpal movement and senior social worker Anna Hazare has appreciated this decision of appointing the country's first Lokpal. According to him, it is a welcome decision. For the last 48 years, Hazare has been relentlessly fighting for Lokpal and Lokayukt movement in an attempt to curb corruption. This decision is almost like a victory of the movement. He had initiated hunger-strike multiple times in Delhi as a part of the movement.
A meeting of the Lokpal Election Committee was held last week. Prime Minister Narendra Modi, Supreme Court Chief Justice Ranjan Gogoi, Speaker Sumitra Mahajan and senior lawyer Mukul Rohatgi were present at the meeting where the name of Justice Pinaki Ghosh was recommended as the first Lokpal. Justice Ghosh was way ahead in terms of potential among others whose names were also present in the list. The rest of the Lokpal will be formed with the help of former High Court judge and former bureaucrats. Lokpal and Lokayukta laws have been implemented since the beginning of 2014. But since then, no one has been appointed in the post of a chairman.
A public interest litigation was filed in the Supreme Court in this regard. On March 7, the case was addressed by the Supreme Court. The Bench, led by Chief Justice Ranjan Gogoi, directed the Modi government to declare the final name of Lokpal within 15 days.
Pinaki Chandra Ghosh is the son of former Judge of Calcutta High Court Shambhu Chandra Ghosh and belongs to the fifth generation of the famous Diwan Varanasi Ghosh family of Jorasanko of North Kolkata. Pinaki Ghosh has worked as the justice of Calcutta High Court also. He was also appointed as the Chief Justice of Andhra Pradesh High Court. According to the Lokpal Law passed in 2013, a Lokpal will be appointed at the center, who will help in fighting against corruption in every sphere of life.