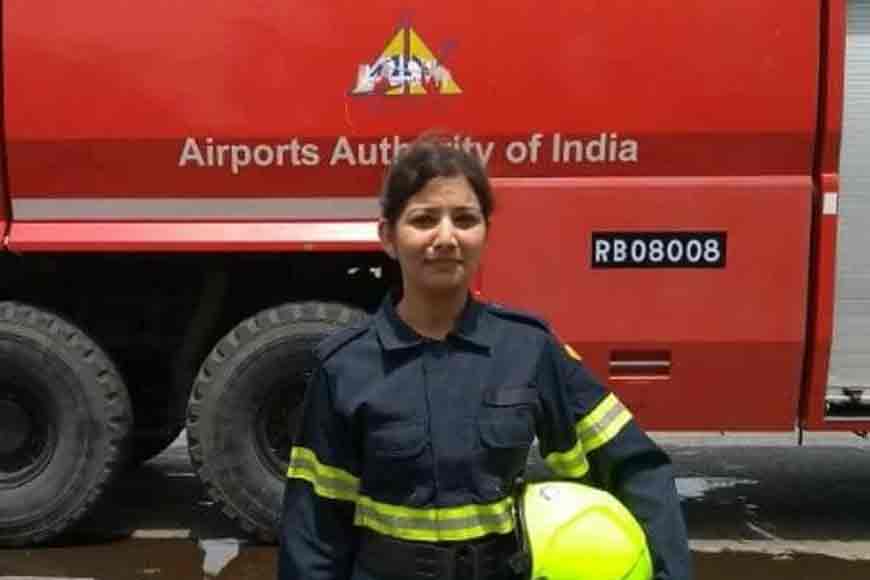 A girl from Bengal is all set to break into the last male bastion of Indian aviation history. Airports Authority of India (AAI) has tweaked rules to appoint the first ever woman firefighter to fill in the shortage in airport firefighting staff. Incidentally she is a girl from Barasat. Tanya Sanyal has done a Masters in Botany from Barasat Government College and has been appointed for AAI's eastern airports that include Kolkata, Patna, Bhubaneshwar, Raipur, Gaya and Ranchi. Once she completes her training at AAI's Kolkata firefighting centre, she will be working at one of these airports.
Firefighting at airports is no mean job. AAI so long did not take women firefighters, because it was difficult for women to meet the physical standards that a firefighter needs to have. But due to expansion of airports with many new ones coming up, the AAI decided to change its rules and give an opportunity to women to try their hands in firefighting. The physical standards of male firefighters were a minimum height of about 1.6m and a minimum weight of 50kg. The minimum weight for women has been changed to 40kg and the height norms reduced. The work description however remains the same.
It is indeed a proud moment for Tanya who will join her job in a month's time, after intensive training. But she is proud that she will be able to help people in need and feels fire fighting is an extremely noble profession as it involves saving human lives. Her family in Kolkata supported her too specially during the tests she had to give to prove her physical fitness including running while carrying a weight. The whole nation and Bengal is indeed proud of this girl who could break the bale bastion and join hands to save lives.