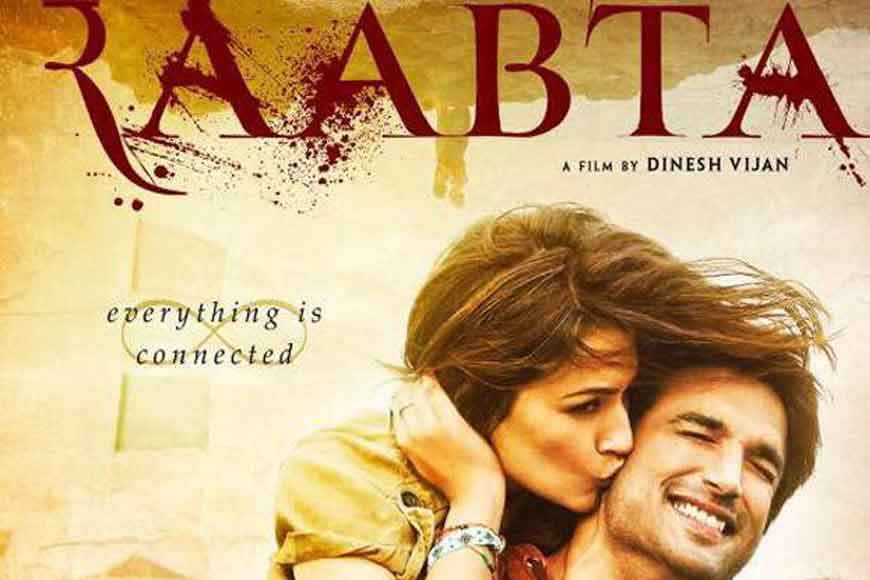 Starring Sushant Singh Rajput, Kriti Sanon
This is a film that takes every imaginable cliché and trope in Hindi films and tosses up the kind of pretentious dish that would be served at some annoyingly hipster restaurant. You know the kind that has a fancy schmancy name and is presented with a lot of fake smoke and fire, but tastes like saw dust.
Gorgeous girl (Kriti Sanon as Saira) in a Barbie World apartment somewhere in Budapest, no family, no fetters other than some scary underwater flashbacks. She runs a chocolaterie – more excuse to candy colour her universe and give her a chance to lick ganache off her fingers. Punjabi boy (Sushant Singh Rajput as Shiv) a serial dater, whose only concession to his banking profession is the occasional tie over his shirts that struggle to cover up his musculature. There is plenty of song and dance and kissing and making out on the streets (thank god for European standards of PDA). Apparently that is what even bankers do during conferences. White women who are either dumb or gold diggers are tossed around like stale naan. A bumbling side kick and BFF is always the slouchy shoulder to lean on. A villain who owns a chopper, a liquor business, plenty of sun-glass wearing body guards and speaks in slo mo. And the mother of all cliches – reincarnation- with rich tributes to Game of Thrones in the makeup and special effects.
If you are reminded of Mirziyaa, Befikre, Ae Dil Hai Mushkil etc, chances are so were the the writers of Raabta. It's not just the writers who have no regard for originality, there are times when you may be confused whether you are watching Sushant Singh Rajput or Ranveer Singh. And whether Kirti Sanon has been watching too many Anushka Sharma films. Despite their easy 'modern' chemistry, the lead actors are caught in a peculiar time warp. Kriti Sanon's character, Saira, has lived in Europe all her life, but speaks Hindi like a regular Bandra girl. Rajput's Shiv, calls himself a ladykiller who has scant respect for a woman's consent. He even slips an engagement ring into his sleeping girlfriend's finger and connects with his mom on skype, so that she can take a good look at his find. Even when the past life plays itself out in dramatic monochromes and fiery bows and arrows, they all miss the mark and the spark. Everything, down to the villain's grimace and the climax, is unintentionally funny. And the music- by Pritam's newfound venture Jam8, does not help either.
Raabta marks producer Dinesh Vijan's (Love Aaj Kal, Cocktail, Finding Fanny, Badlapur) directorial debut, and comes close on the heels of another debut – Konkona Sen Sharma's exquisite film A Death In the Gunj. Jim Sarbh (who plays Brian in Death...) is the only thing common to the two films, separated by scale, intent and execution. The writing in Raabta is excruciatingly amateurish, minus the dramatic flourishes one would expect from a film about reincarnation. There is no suspense, no mystery, no magic. Neither is there any effort to be realistic. Raabta means 'connection' in Urdu. It could well mean disconnect in Dinesh Vijan's world.
We say, go watch Karz all over again. Or even Karan Arjun. At least they were entertaining.