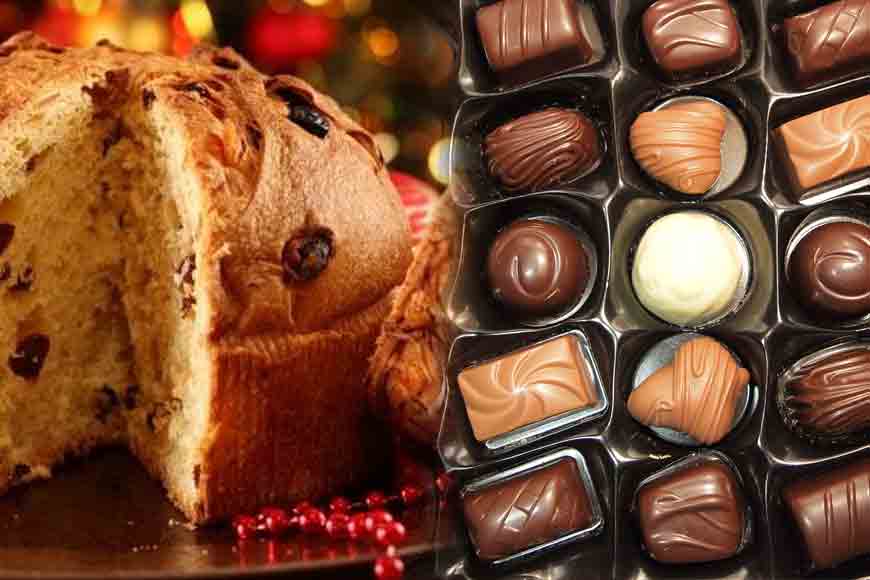 Christmas over the years for me has been like algebra. Some variables but mostly constants. Till the age of 8, I used to blindly believe in Santa. After watching a few Christmas related movies, I was confused if Santa really existed or not. But when I turned 12,I was convinced that Santa's gifts were from my parents and the long letters were kept at the back of the cupboard.
But the excitement of waking up to the smell of freshly baked cake and frosting has remained the same but the only difference is the increase in the consumption of roasted turkey during Christmas.I've spent 11 Christmases in Kolkata and have realised this City of Joy has double the joy celebrating it every year.The whole city especially Park Street looks like it's snowing because of the white fairy lights. The entire area smells like the chocolate factory of Willy Wonka in Charlie and The Chocolate Factory. The Nahoums' cakes sell like hot cakes while they are only made up of plum and rum. And if you find an empty seat in Flury's, you might as well find snow in Kolkata.
Kolkata's zoo is usually empty but during Christmas when people from the suburbs and villages come,if you visit zoo you will get a very great good view because you would have to stand inside the cages to find space! There are many Christmas traditions in Kolkata. One of them being going for picnics in a nearby farmhouse or park, but for me a Christmas without a special lunch is a Christmas incomplete.The last day of school is very merry and cheerful because the assemblies are in harmony, for carols sung by us along with the last bell which indicates that Christmas is round the corner.
And the true spirit of Christmas is felt when I share my candy floss with the boy who comes to clean the car roof at a traffic signal, after all it shows the happiness in giving.
Ivaana C.Mitra
Class VIII
La Martiniere for Girls