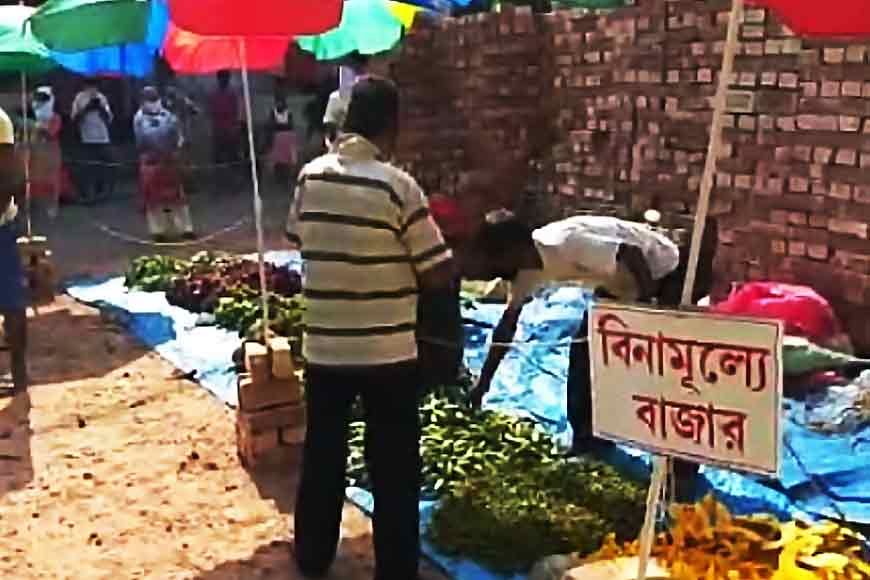 There are many areas in Bengal where councillors and local leaders are supplying ration for free every week to families of poor and needy who have lost their jobs or cannot go out for their daily wage earnings during this difficult Lockdown phase. But Garulia of North 24 Parganas has set a completely different example. Every Sunday they are allowing all to shop vegetables for free from a Free Vegetable Market set up in the locality.
This is the area where several families of daily wage earners live. To keep them contained in the locality, so that they do not venture elsewhere in search of food and money, Garulia municipality has started this free bazar where the local people will get their weekly vegetables completely for free. There are 15-17 types of vegetables available and depending on the number of family members, the amount of vegetables are being distributed. Each family is also getting eggs along with that. The authorities have also ensured social distancing is maintained when people are coming and since the bazaar is being held in an open field, so there is enough space to ensure over-crowding does not occur.
Garulia can be an example of how poor and needy can be helped in India during the Lockdown phase.