From Bhuvan Shome to Maganlal Meghraj, Utpal Dutt was a gem on- screen as he was on-stage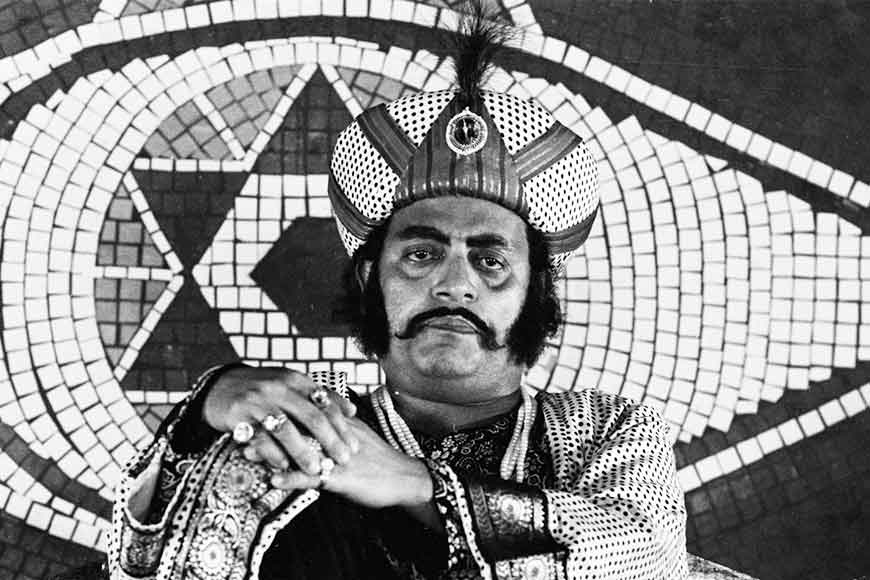 It might have been 27 years since the versatile actor, director, writer and playwright, Utpal Dutt passed away -- yet in addition to the scores of film buffs that rediscover him, legions of new admirers join the ever-growing list of the thespian's fans. Pioneer of Indian Modern Theatre, he took stage art beyond geographical parameters. In fact, it is said that his entry into cinema was more by chance than by deliberate choice. He was primarily an actor in Bengali theatre, where he became a pioneering figure in Modern Indian Theatre when he founded the "Little Theater Group" in 1949. This group enacted many English, Shakespearean and Brecht plays. Later, he also joined the Bengal unit of IPTA (Indian People's Theatre Association) where he performed plays based on his political ideologies.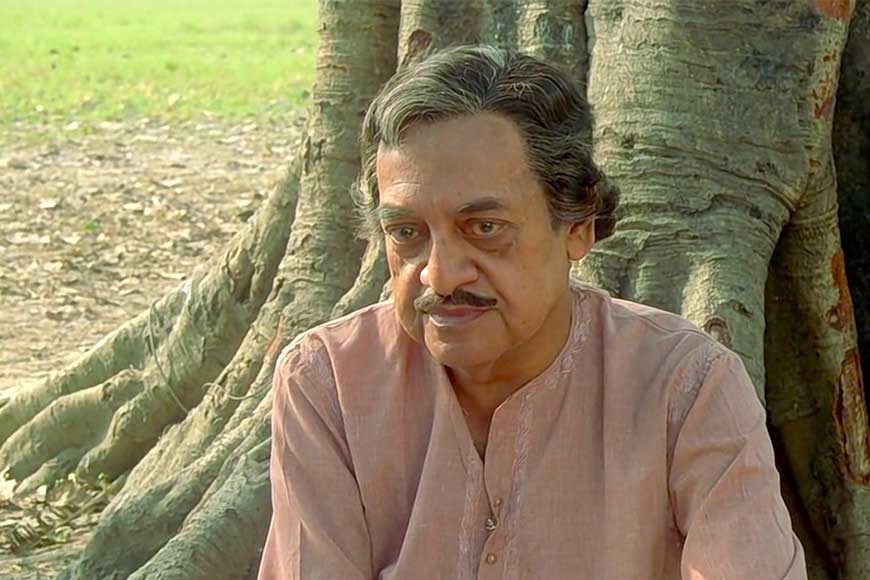 Dutt in Agantuk(1991)
The brilliant actor's presence could light up any scene. But Dutt's stupendous screen presence and overwhelming acting skills elevated him to a different level altogether in movies. He was a towering figure even on screen where he was a much-respected name before he shifted to Hindi films with Mrinal Sen's breakthrough Bhuvan Shome (1969).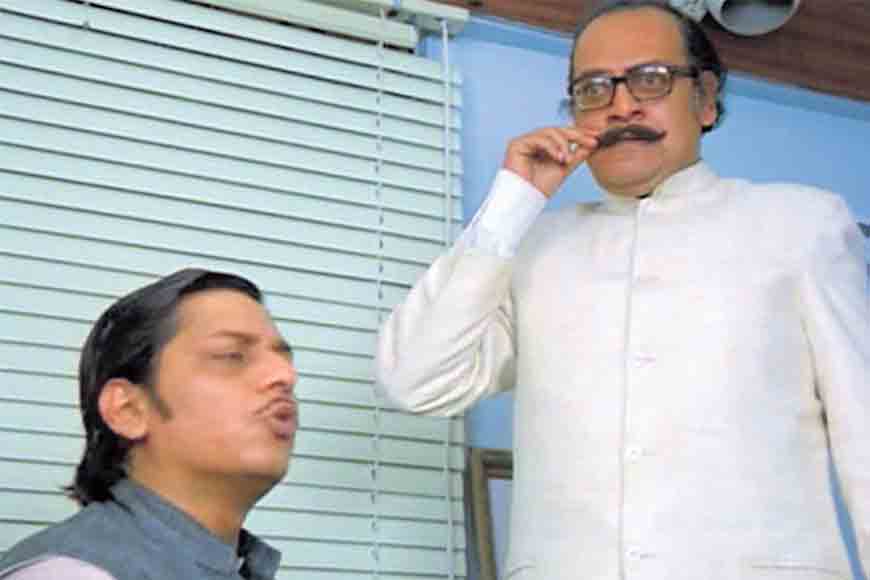 Dutt with Amol Palekar in Gol Maal(1979)
His entry into cinema was more by chance. His transition to films began after he performed in 'Othello' during his time with the Shakespearana International Theatre Company (run by Geoffrey and Laura Kendal, parents of Jennifer Kendal). Filmmaker Madhu Bose spotted him and offered him the lead role in his film, 'Michael Madhusudan' (1950). In his 40-year career as a film actor, Dutt did more than 100 movies in Hindi, Bengali and English.
Here's a short and quick re-cap of some of his Hindi comedy movies:
Bhuvan Shome:
Mrinal Sen's 96-minute-long movie tells the story of a proud, upright and lonely senior railway officer who meets Gauri (Suhasini Mulay) during a hunting holiday in Gujarat and is gradually transformed. The film is a masterpiece that depicts layers of human conditioning. As Bhuvan Shome Utpal Dutt created a landmark in cinema history.
Gol Maal:
Released in 1979, GolMaal is the story of a young Ram Prasad (Amol Palekar) caught in a web of lies to impress his quirky, strict and moustache-obsessed boss, Bhawani Shankar (Utpal Dutt) at the office. From a made-up twin, to a fake mother who also has a twin sister, 'GolMaal' is a laughter riot!
Naram Garam (1981):
This is a rather unusual tale of how two brothers, Bhavani Shankar (played by Dutt) and Babua played by Shatrughan Sinha, fall in love with young Kusum (Swaroop Sampat), resulting in rib tickling comedy.
Shaukeen:
The 1982 Basu Chatterjee movie is an ageless comedy. Released much ahead of its time, it is the story of three elderly friends – Utpal Dutt, Ashok Kumar, and A.K.Hangal – who take an all-boys trip in the hopes of getting laid and unanimously crush on the perky and young Rati Agnihotri.
By the time he won the National Award for Best Actor in 'Bhuvan Shome' (1970), he was already a legend in his own right. While most will remember his comic roles in mainstream hits, his career is interspersed with brilliant performances, ranging from intense to villainous roles, across not just theatre and films, but also nearly every single genre. Dutt holds the distinction of featuring in the film that practically laid the foundation of the New Wave in Indian cinema —'Bhuvan Shome' and featured in 'Agantuk' (1991), the final film that Satyajit Ray made. Dutt's all-around mastery of the craft of acting and the finesse with which he imbibed characters, made him one of our finest ever. He won Filmfare Awards thrice for his comic roles in Hindi movies (Gol Maal, Naram Garam and Rang Birangi). In 1990, the Sangeet Natak Akademi awarded him the Sangeet Natak Akademi Fellowship for lifetime contribution to theatre.
All through the 1960s, Dutt featured in trailblazing films and later in mainstream Hindi films, where he essayed myriad characters with different shades and distinct traits and had a long and successful innings. Dutt 's contribution to Bengali films is immense. Who could have better played the tyrant and greedy ruler of Hirak Rajya with a twist of madness? Utpal Dutt slips into the character of Hirak Raja supremely. A colourful 'Hirak Rajar Deshe' comes with a coded message and is basically an allegory of contemporary politics.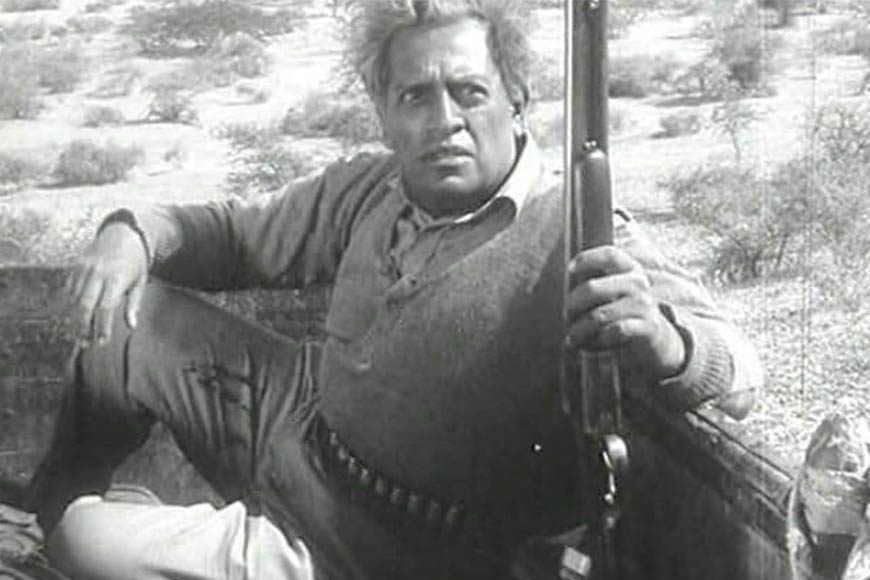 Utpal Dutt in Bhuvan Shome(1969)
In Joy Baba Felunath, based on Satyajit Ray's Feluda series, Dutt plays Maganlal Meghraj, the sly and dangerous smuggler under the veil of a common Marwari businessman. As Professor Moriarty is to Sherlock Holmes, so is Maganlal the worthy nemesis to Feluda. We see in Joy Baba Felunath, Maganlal's agneyastra pitted against Feluda's magajastra.
In Padma Nadir Majhi, the famous film based on Manik Bandopadhyay's novel of the same name and directed by Goutam Ghosh, Dutt plays Hossain Miyan, a businessman who becomes a 'larger than life' character in the film. In Satyajit Ray's last movie, Agantuk (1991), Dutt plays the role of Manmohan Mitra (Choto Mama/ Jaal Dadu), and keeps his audience on the edge of the seats as the stranger in 'Agantuk'. This is probably Dutt's most noteworthy roles ever played by an actor on screen.