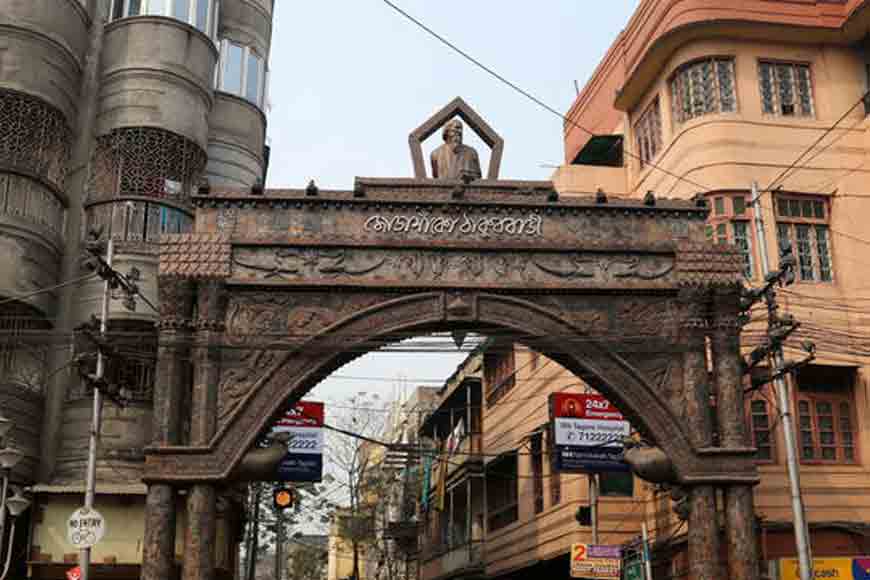 MONDAY: 7th MAY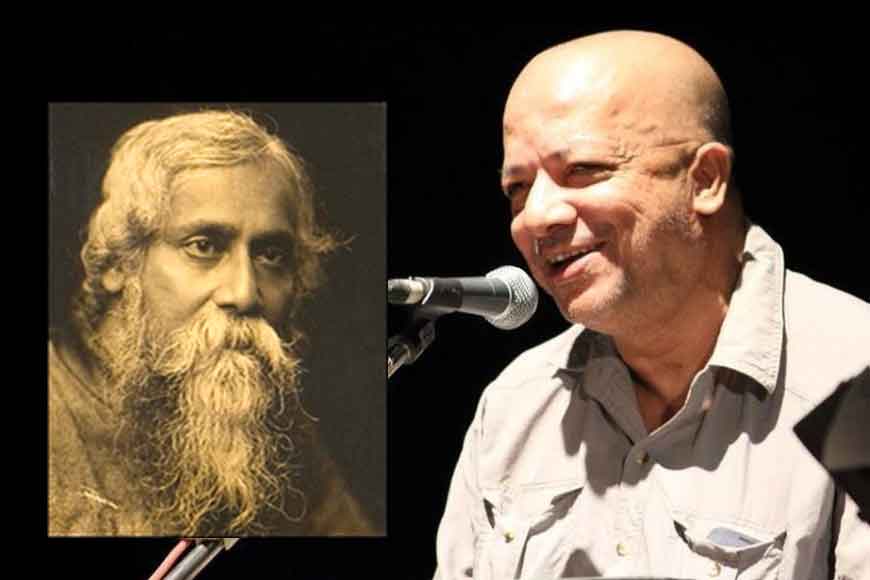 • RABINDRA GAAN A EKOK SUMAN
WHERE: Kala Mandir Auditorium; 6.30pm
Kabir Suman is a living legend and a powerful singer, musician, lyricist and song writer. On the eve of Rabindra Jayanti, he will sing the songs of Rabindranath Tagore while playing a piano himself. Kabir Suman will share his thoughts on the compositions and will travel through the musical creations.
TUESDAY: 8th MAY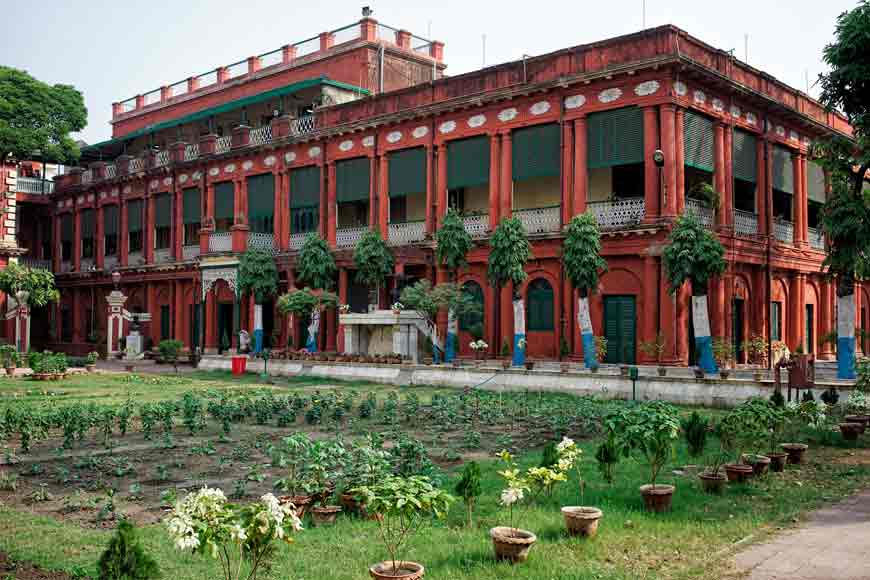 • LOKSHILPA O KARUKRITI MELA
WHERE: Jorasanko Thakurbari; 8am-8pm
West Bengal State Akademi of Dance Drama Music and Visual Arts, Rabindra Bharati University will hold this mela with nearly 60 artists, crafts-persons and weavers from 17 districts of Bengal.
WEDNESDAY: 9th MAY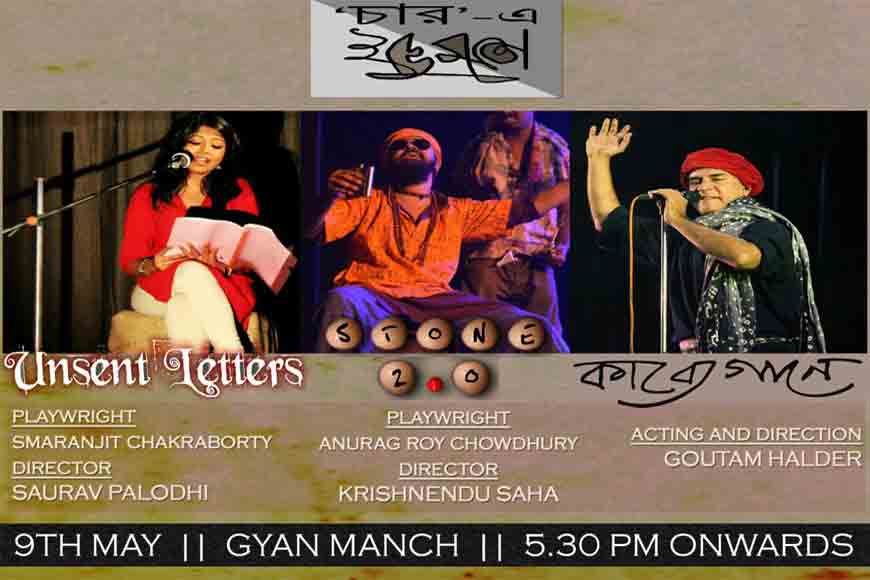 • CHAR-E-ICHHEYMOTO
WHERE: Gyan Manch; 5.30pm
Ichheymoto is all set to celebrate its 4th year anniversary with Unsent Letters. This play talks about certain letters exchanged between couples staying at three different time-zones that could not be sent. It reflects two poles of existence --- War and Love. Written by Swaranjit Chakraborty and directed by Saurav Palodhi. Another play Stone 2.0 will also be staged. It is an anti-communal play that talks about how a stone gets the identity of God under the supervision of local goons. Kabbye Gaane is a Naye Natua presentation, with a magical performance by Goutam Halder.
THURSDAY: 10th MAY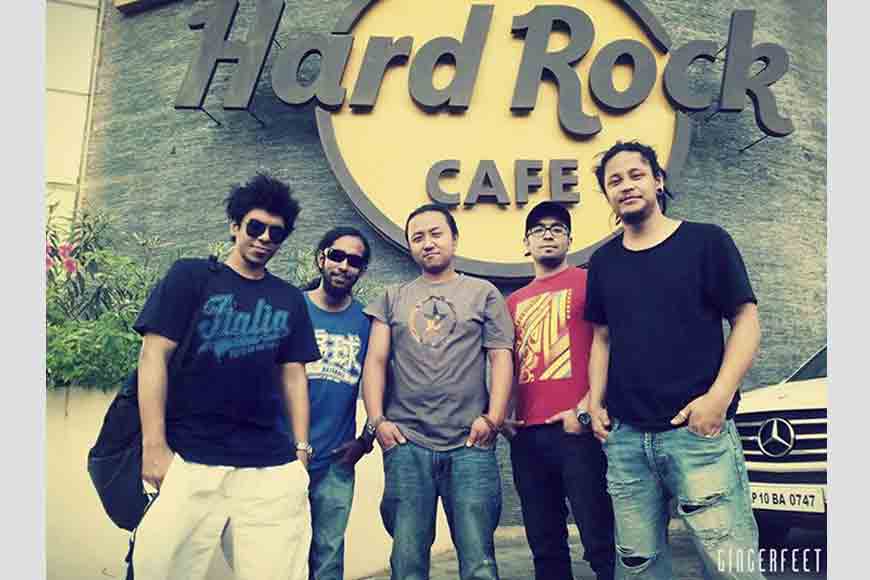 • GINGERFEET- THURSDAY LIVE
WHERE: HARD ROCK CAFÉ, KOLKATA
Gingerfeet is India's answer to Funk-Alternative-Rock. High and Above was The First Wave [Debut Album] and one of most stunning debut releases of 2013 – All About The Rock Magazine, UK. The passion and love of music for love has continued from then.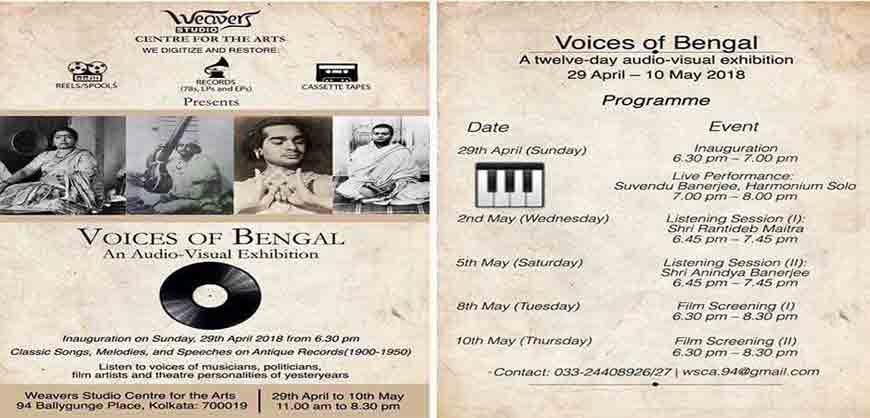 • VOICES OF BENGAL
WHERE: WEAVERS STUDIO; 11am-8pm
This audio-visual exhibition showcases the lives and voices of 24 prominent personalities who have significantly contributed towards the musical, social, cultural and political heritage of Kolkata and Bengal at large.
FRIDAY 11th May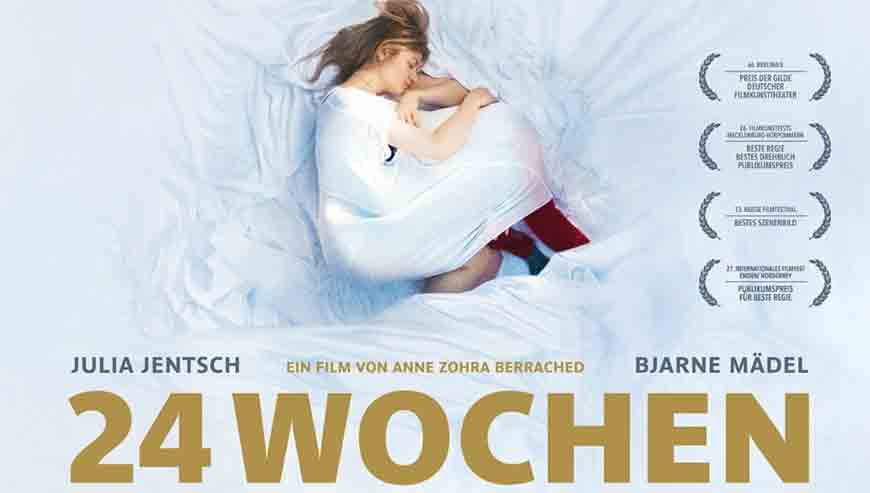 • FILM SCREENING: 24 WOCHEN
WHERE: Max Mueller Bhavan, 6.30pm
Directed by Anne Zohra Berrached, this is a deeply moving drama about an expectant mother faced with an almost impossible decision: whether or not to proceed with the birth of a disabled child.
• FUTURE READINESS WORKSHOP
WHERE: Bhowanipore Nwook
Through fun activities, games, presentations and discussions students will be made aware about the life after school and how they are supposed to prepare themselves for their career journey.