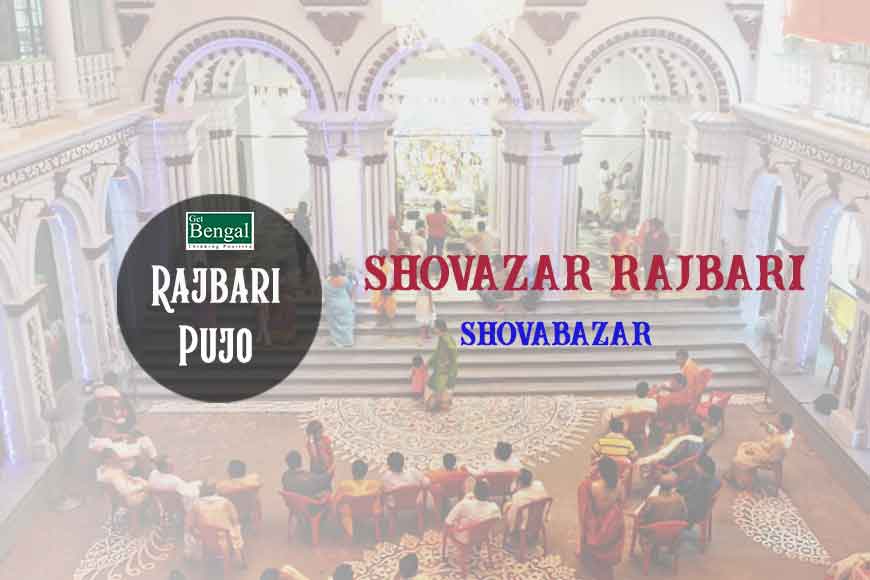 It was 1757, a year that etched many a milestone for Bengal and in a larger perspective even India. For this was the year when the last Nawab of Bengal, Siraj-ud-daullah lost to the British army and Bengal lost its independence to the foreign rulers, who would go on to rule India in the next few centuries. But 1757 is also the year when the first family Durga Puja started in Kolkata, that of Sovabazar Rajbari. Running into 261 years, this puja was started by none other than Raja Nabakrishna Deb.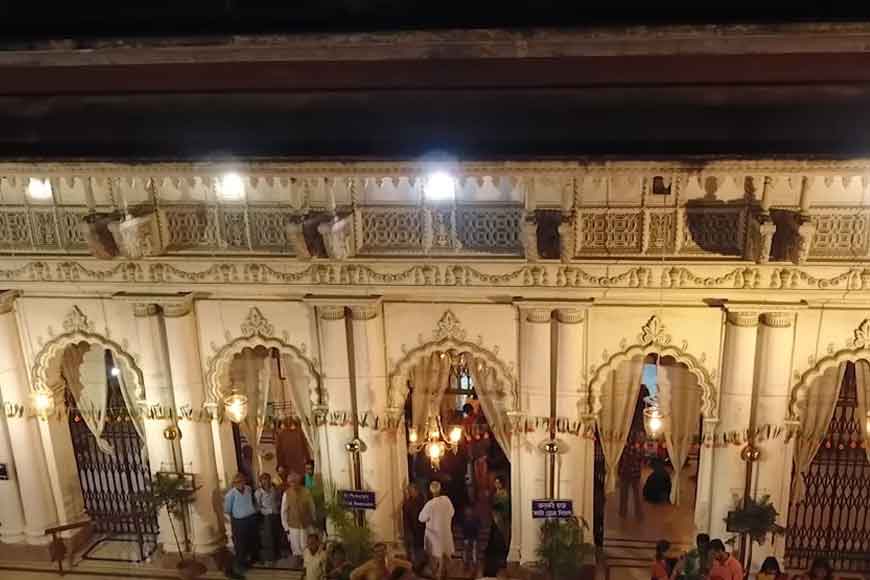 A puja evening at rajbari
Maharaja Nabakrishna was popular among the British officials and he invited many dignitaries to this puja, including Lord Clive. It is said that Clive drove in his carriage all the way from his residence (he lived in the newly developed part of the city) to Sovabazar that was in the older part of Kolkata. This Durga Puja indeed set a trend and it became fashionable for upcoming merchant classes of Kolkata to start their own Durga Pujas.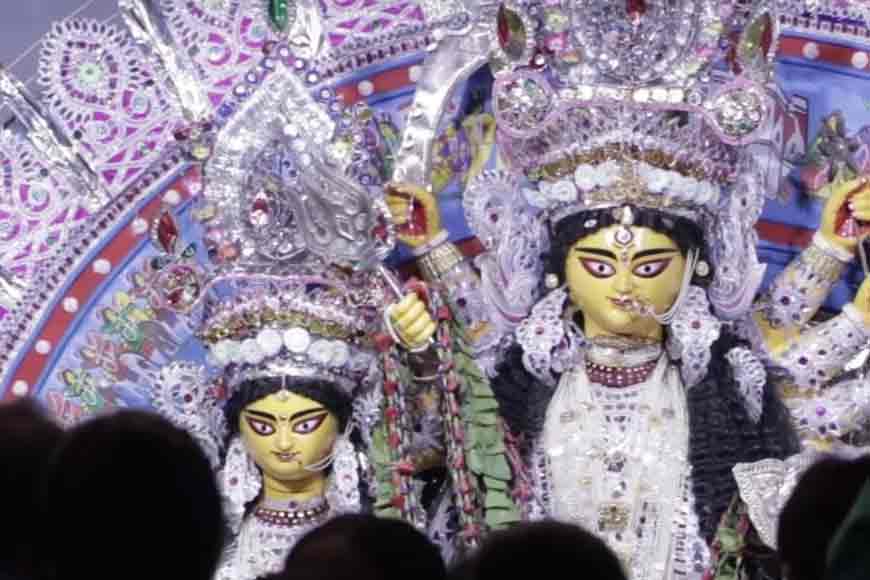 The idol
Not just in history and heritage, Sovabazar Rajbari has held on to special rituals, that have made it a class apart. As daughter-in-law of the Rajbari, Salma Deb puts in: "Poshuboli or goat sacrifice was first started by Raja Nabakrishna Deb, but he himself discontinued animal sacrifice after 2-3 years as he was a strong believer in non-violence. Instead of goat, sugarcane and pumpkin sacrifice started." Worshipping rituals are conducted strictly as per an ancient 'puthi' or scripture written on pam leaves. Sovabazar Durga Puja considers Durga as Baishnabi Maa. This is as per Puranas where in a section called Brihadnandakishore, Devi Durga is considered as Baishnabi Maa. However, their daily deity who is worshipped is Radha Gobindo and Gopinath Jiu.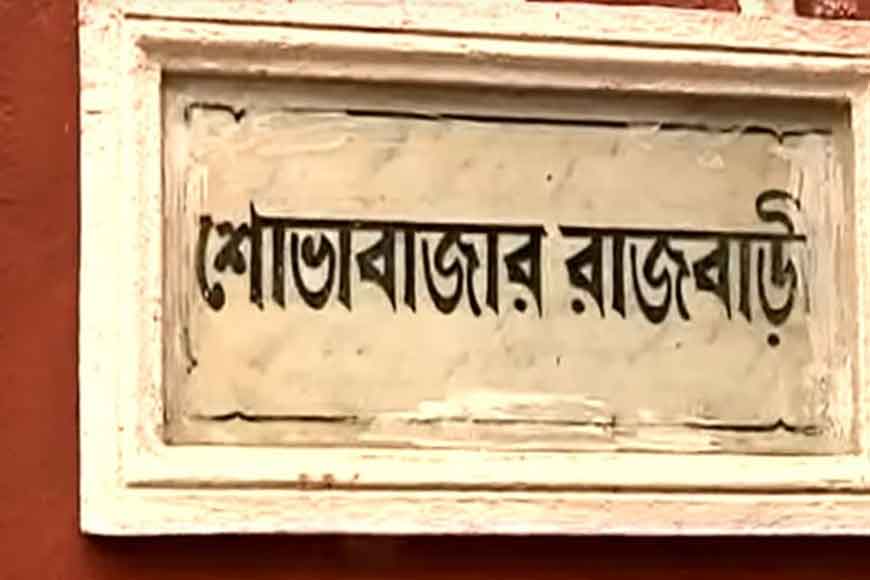 The plaque of the rajbari
Sovabazar Rajbari celebrates the beauty of Ek chala idol and still holds on to that tradition. As Deb puts in: "Our Lion idol is different. It is Ghotokmuki Singha, a lion's body with a horse's face." Interestingly Sovabazar Rajbari does not have a khichudi bhog or pulao bhog. Rather, they lay before their idol 57 types of mithai bhog or sweet dishes. They include specialities such as Singhara with dal fillings, also known as ghas kochuri, 2-3 types of motichur naaru and so on.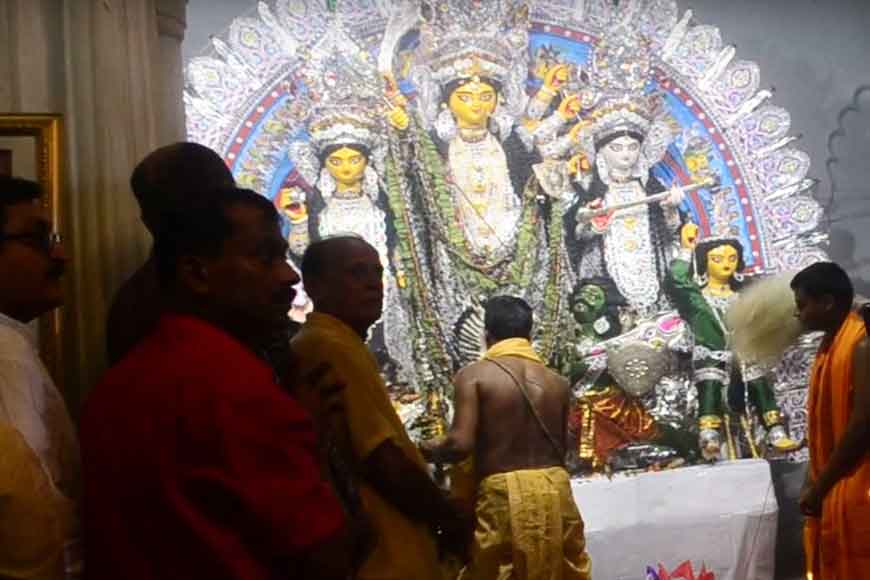 Puja proceedings at Shovabazar Rajbari