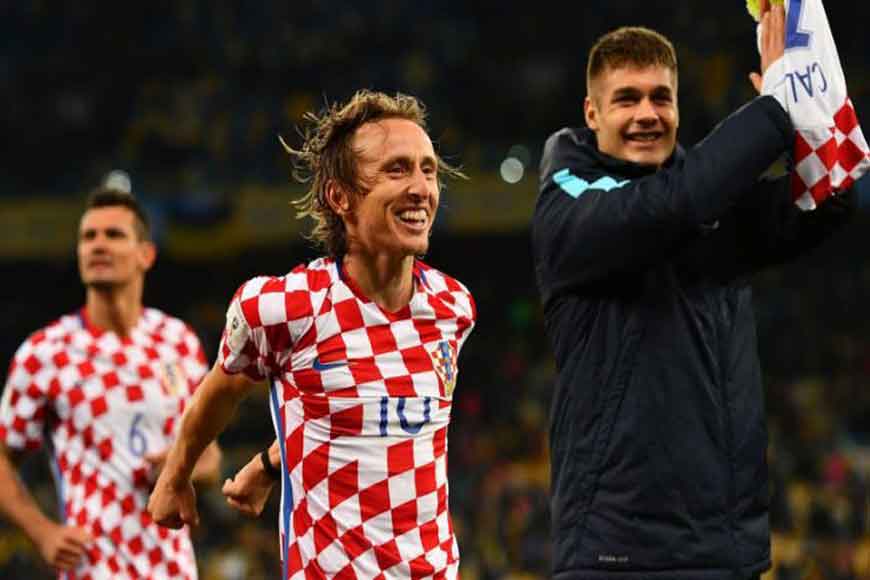 There is an undying love and passion for football in some parts of India, when it comes to the FIFA World Cup. In Kolkata, every four years, this takes on epic proportions bordering on a craze or madness – that magically emerges from nowhere capturing the mind of everyone in this city.
Weeks before the World Cup, many city streets are decorated with flags, buntings and posters of teams and their favourite players. Particularly popular are Argentina and Brazil who have a special place in the hearts of the people of Kolkata.
Hidden behind this football craze, is perhaps an unfulfilled yearning to see an Indian side play a World Cup match. When relatively unheralded 'football' nations do well, this yearning seems to become stronger – If Croatia can, why can't we? It is hardly ever that easy. There are a million miles of sweat and struggle between aspiration and reality.
Six years after being recognized as an independent country, Croatia made their first FIFA World Cup appearance in France 1998. To everyone's surprise, they finished a memorable third, narrowly losing to the eventual world champions and the hosts of the tournament.
The then Croatian team tipped as, "the generation of miracles", comprised of several players at the top of their careers in various European leagues – It boasted Davor Suker 's relentless marksmanship, alongside a gifted set of players like Zvonomir Boban, Robert Prosinecki and Aljosa Asanovic. The skills of these established stars coupled with the physicality and versatility of Slaven Bilic and Dario Simic meant that Croatia was never quite the underdogs coming into the tournament in '98. What was remarkable was how this team galvanised a newborn nation from the ravages of war to a significant footballing powerhouse.
Twenty years later, a newer generation of Croatian players, would definitely like to see themselves as the next World Champions and what better way to do so, than to beat the very team that ended their dream run in 1998. Croatia's journey may appeal to the football romantic, but it is no fairy tale.
Croatia's road to the finals in 2018 has not been smooth. Their early brilliance in the group stages soon turned into a couple of nervy penalty shootout victories in the knock-out rounds. They showed immense resilience, grit, and tenacity in their semi-final match against a rejuvenated England by overturning a 1 goal deficit to win 2-1 in extra time and claim a deserved place in the finals of the 2018 World Cup.
Apart from being the lowest ranked team to ever reach a World Cup final, Croatia also became the smallest country to do so since Uruguay in 1950. For avid football followers, most names in the current Croatian squad are extremely familiar as they play in some of Europe's top clubs like Real Madrid, Inter Milan, Liverpool, Juventus, and Barcelona. Yet no one quite expected them to reach this far, certainly not ahead of Messi's Argentina, Ronaldo's Portugal or the defending champions Germany. But here they are, defying all odds and on the verge of rewriting history.
The Luzhniki stadium in Moscow will experience a final, and it vows to be a contest loaded with talent and some grit. It's true that the Croatian team has its fair share of stars, but France has a stellar line-up too. More than that, France's current run of form will surely weigh in their favour in the finals.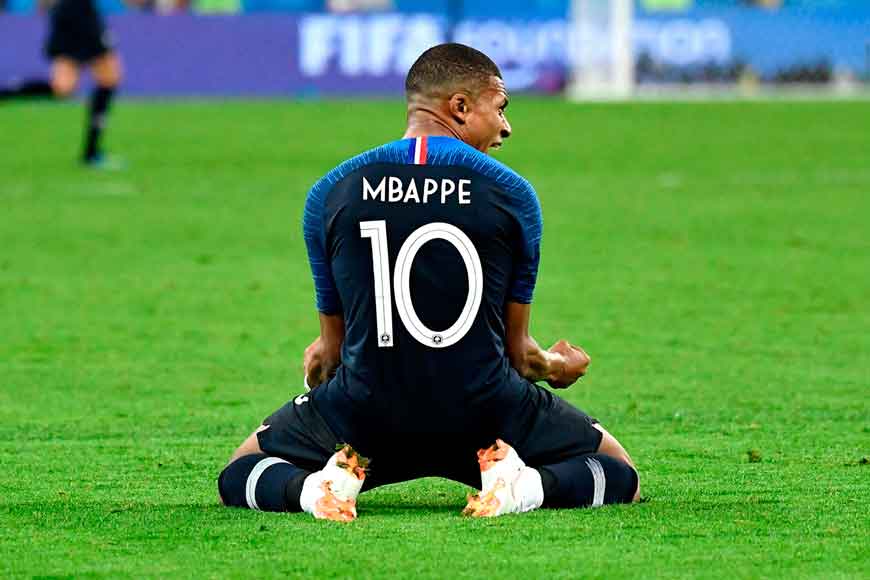 After narrowly missing out in the Euros in 2016, this French side knows all about the woes of losing a major cup final, hence they will surely be motivated to prevent that dreadful feeling again. Led by Hugo Lloris, the French team is well equipped with superstars all over the field – the sensational 19-year-old Kylian Mbappe and the experienced Antoine Griezmann are certainly the ones to look out for.
After being tipped as Favourites to go all the way in the competition, this team has not let anyone down. They cruised through a relatively easy group and followed it up by dumping two tournament favourites – Uruguay and Belgium at the knock-out stage. With a rock solid defence, a versatile midfield and an explosive attack, the French are certainly in line to clinch their second World cup.
Croatia though is not to be written off that easily having defied all odds to reach this far. The team led by the versatile Luka Modric would certainly play with everything they have, maybe even more. Whatever be the result, we are definitely in for an exhilarating final.
With Brazil and Argentina out, fans in Kolkata need to choose sides. The underdog story of Croatia should certainly grab the Kolkata fans' imagination.
Therein lies the underlying question – can Croatia's performance motivate countries like India to do better. Size of a country or its population can never be a sign of success – just consider that Bengal has a population 21 times that of Croatia. It's the hard work, determination, and passion for the game that leads to excellence. Facilities are required as are opportunities and these don't magically appear overnight. India certainly doesn't lack any of the above. Having dramatically improved in the FIFA ranking over the past 6 years India should aim to become a strong force in Asian football in the coming years. Indian players need exposure in tough foreign leagues. India should also take a leaf out of Ireland or Turkey's book, and scout players of Indian origin globally and recruit them to play for India.
While I kicked about in school and college the reality is I'll never make it as a footballer for India. But I'd love to witness the rebirth of Indian football, and be able to write about it. Who knows, I might just get lucky.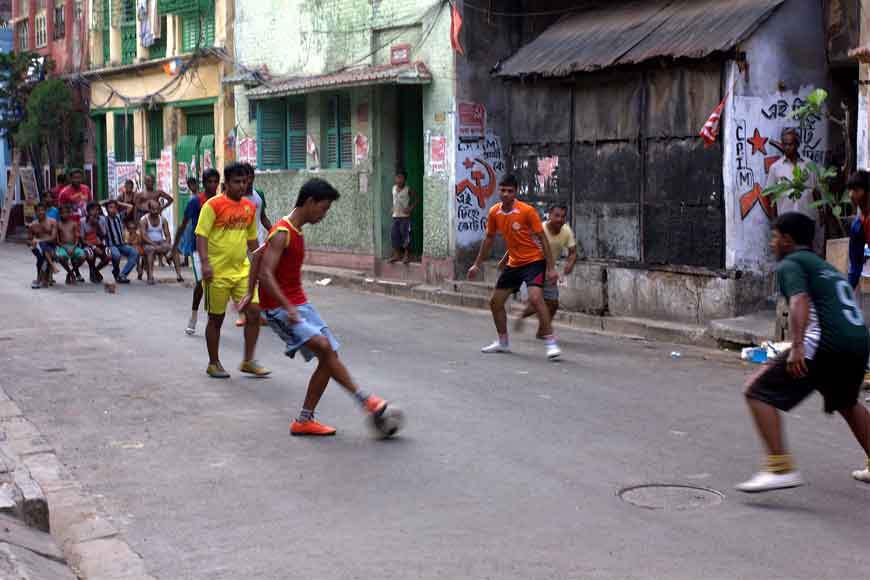 The passion and love for football in India, especially in Kolkata is limitless and untapped. Known as the Mecca of football in India, Kolkata has been home to two of the most celebrated clubs of Indian football, Mohun Bagan and East Bengal. If one roams the neighbourhoods of Kolkata or drives past the Maidan every morning, one would realise that football resides in each and every one of us. In the Under-17 World Cup 2017 that was held in Indian cities, Kolkata saw the highest number of matches and drew by far the biggest crowds.
Though love and passion for the game won't take us to a World Cup, it can certainly spark a footballing revolution as long as we do not lose our focus to be a part of International Football. Just like we need to walk before we run, so let's sensibly aim for a place at Asia's top table first. Let's start by going to football matches in Kolkata, our ticket prices will attract bigger sponsors, better players, and better facilities - perhaps leading to a winning team.