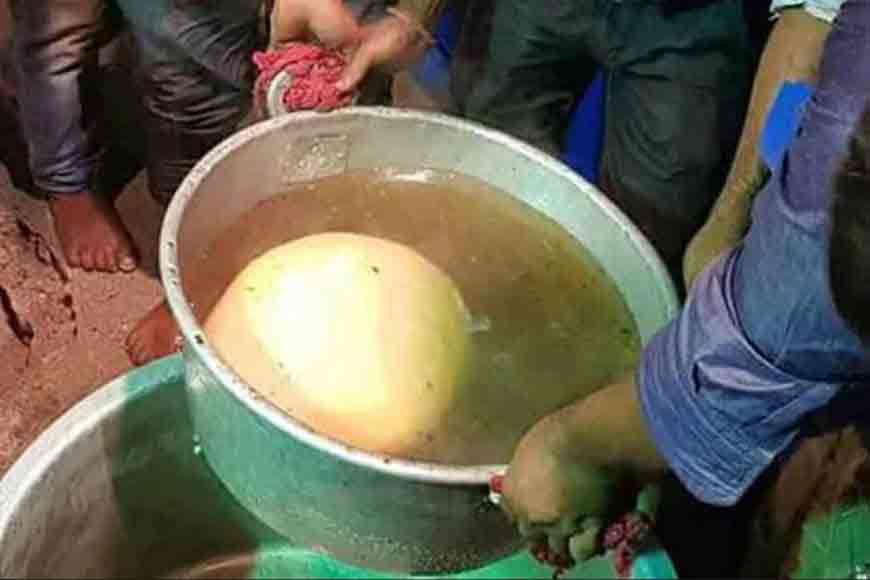 When all is busy celebrating Bengal's rosogolla winning the GI tag, two persons in Fulia were quietly leading a team making a world record, by creating the biggest Rosogolla of the World. And what was needed to make it?
5 person, 25 assistants, 7 kg cottage cheese or chhana.
And how much did the rosogolla weigh?
A whooping 12-14kg!