Gauhar Jaan of Calcutta- The first to record Hindustani classical music on Gramophone in India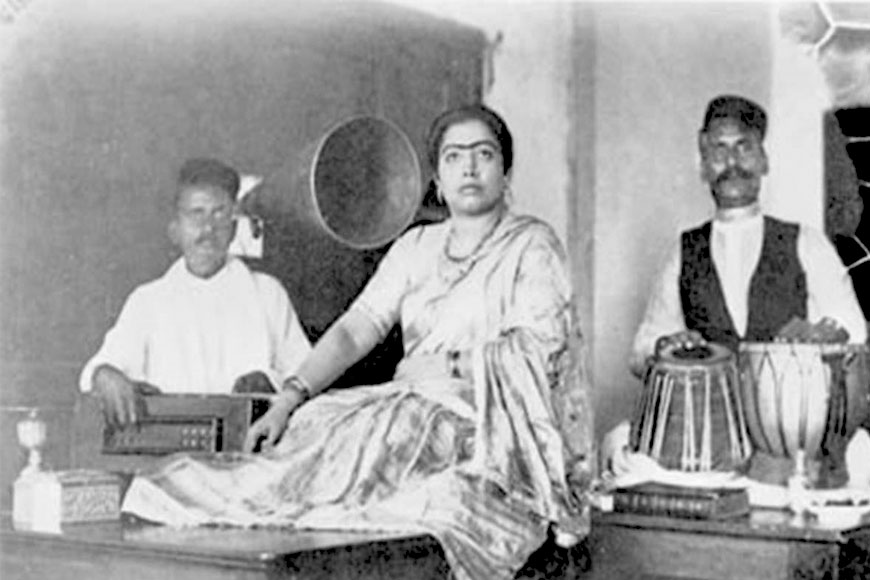 On May 10, 1902, The Gramophone and Typewriter Limited, Germany, established their office at 8/02 Dalhousie Square, Calcutta. Their recording engineer, William Fredrick Gaisberg sailed for India and arrived in October, 1902 with the newly found technology of sound recording and reproduction. Little did he know that, in a dinner party hosted by a Bengali babu, he would encounter an Armenian-Jewish singer named Gauhar Jaan who could sing in twenty languages and dialects and that he would get the opportunity to record her songs while she was at the peak of her career.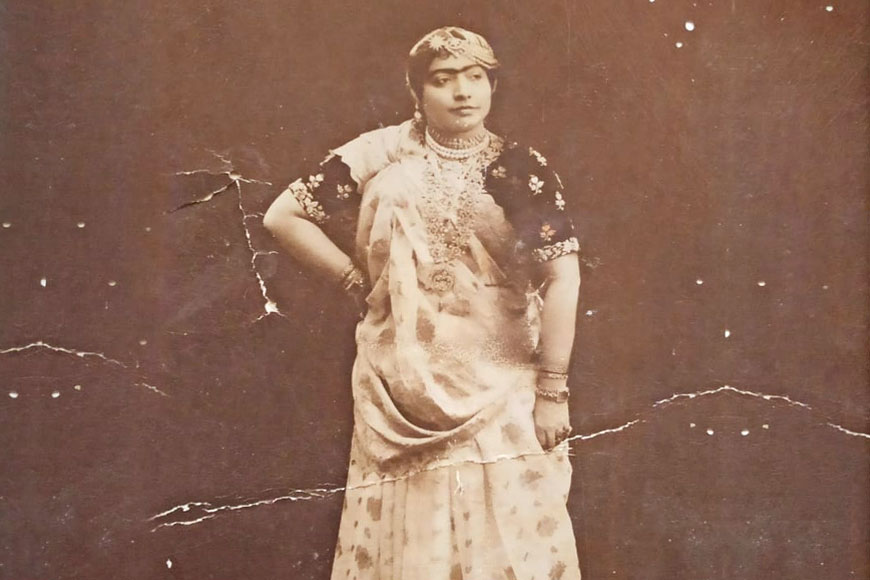 Gauhar Jaan, then Angelina Yeoward, was born in the year 1873 in an Armenian Jew family in Azamgarh in what is now Uttar Pradesh. Her mother was Edilian Victoria Imangus, better known as Hemming among musicians. She left her husband and settled in Benaras where she converted to Islam and came to be known as Badi MalkaJaan. They both shifted to Calcutta when Gauhar Jaan was ten years old. Badi MalkaJaan settled in the courts of Nawab Wajid Ali Shah while she trained her daughter under some of the stalwarts of Hindustani classical music of that era in order to make her a successful singer. Apart from Hindustani classical music she even learnt Bengali kirtan from Charan Das and also became proficient in Rabindrasangeet. Young Gauhar Jaan also learnt many Indian and foreign languages from her mother and the legendary teachers under whom she trained. These associations with illustrious personalities from the world of dhrupad, tappa, khayal, thumri, bhaJaan, dadra and kajree made Gauhar Jaan a competent singer at a very early age. When she was just fifteen years old, she did her first performance in the Darbhanga court, now in Bihar state. She was later appointed as their court musician. She also performed in many other mehfils of rajas and zamindars and was particularly popular with her dancing while singing a thumri.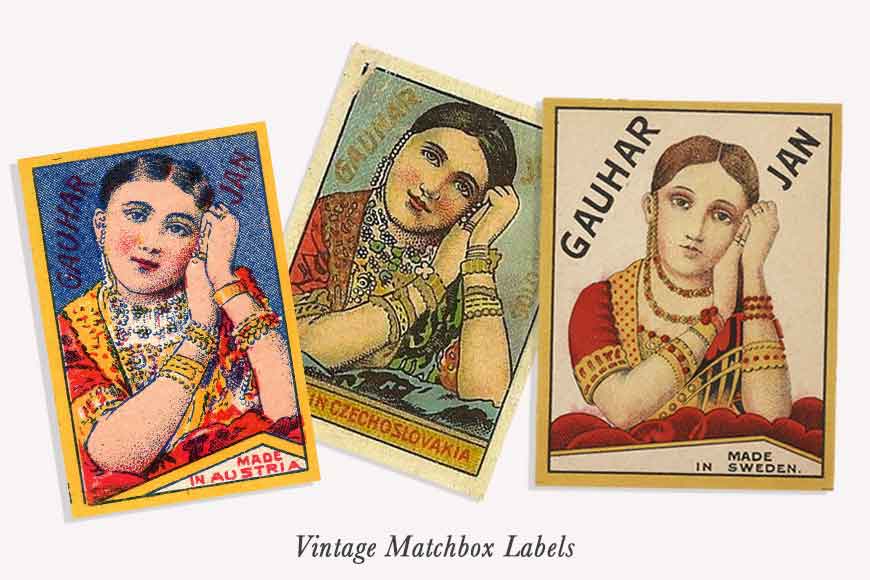 Over time, she became the primary attraction of any mehfil or majlis in Calcutta, the then British capital of India. Her wealth quotient increased manifold with rich patrons showering her with expensive gifts. It is said that she spent rupees twenty thousand in a ceremony when her cat gave birth to several kittens. She also used to move around in costly cars and phaetons. Once during a drive on the roads of Calcutta, her look and regal demeanour impressed the Governor so much so that when his cavalcade crossed her on the road, he removed his hat and bowed to let her go first.
By then Gauhar Jaan was a famous and popular singer in the Hindustani classical genre and merchandise items with her photos on Gramophone needle, picture postcards, matchboxes and more were in vogue.

The connoisseurs of Hindustani classical music are however lucky that Gauhar Jaan's songs, when she was at the peak of her popularity, were recorded by the wonder machine, Gramophone. These recordings had their own limitations, particularly in terms of the time given to an artist for rendition. But Gauhar Jaan was efficient enough to adapt to the new technology and she could easily shorten a full-length composition within the stipulated time of three to four minutes of a disc. Each of her performances on record would end with a closing line 'My name is Gauhar Jaan'. Her flamboyance and lifestyle were also a matter of discussion in those days. William Fredrick Gaisberg recalls "Every time she came to record, she amazed us by appearing in a new gown, each one more elaborate than the last. She never wore the same jewels twice. Strikingly effective were her delicate black gauze draperies embroidered with real gold lace, arranged so as to present a tempting view of a bare leg and a naked navel. Ad dis, our sales manager, and I made guesses at her age. I thought she was twenty-two, he put her down at twenty-five, but we were both wrong. Though she looked like a young girl, she was forty-five."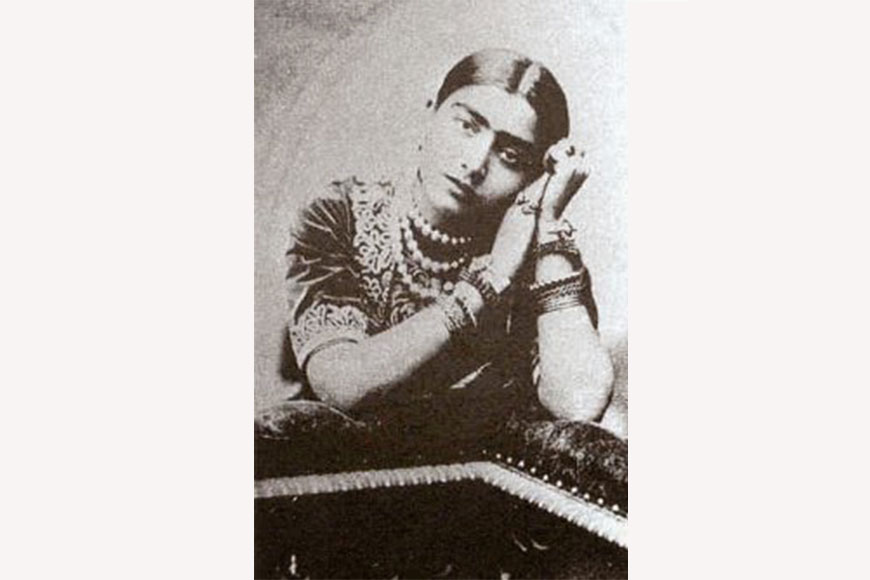 In the age of mehfils, mujras and nautch girls, Gauhar Jaan of Calcutta went on to become an accomplished vocalist and the first ever Indian Classical musician to record on Gramophone. She created a landmark in the history of recorded sound in the Indian sub-continent by singing in sixteen Indian and foreign languages. The introduction of the technology of recording in Calcutta transformed the basic understanding of Indian music and Gauhar Jaan was among the first who pioneered in adapting to the changing times.
The entire process of recording and reproduction of music that got started dur-ing early nineteenth century in this 'City of Joy' help us re-look at our rich cultural history and once more reinstate the fact that Calcutta has always been the cultural capital of India.