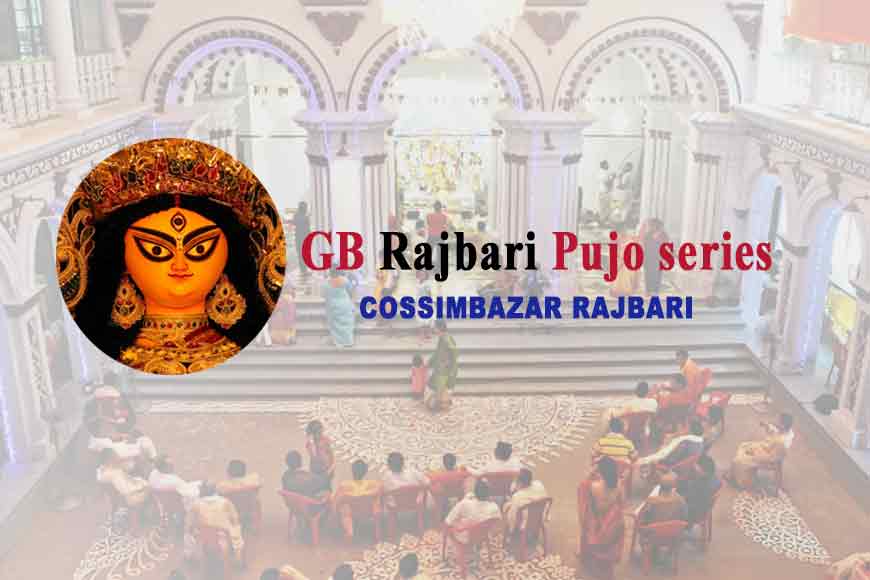 One of the finest blend of European and Indian architecture is Cossimbazar Rajbari in Murshidabad and the Roys, whose forefathers erected this stately structure, have restored it recently to its past glory. Way back, when Murshidabad was the capital of the Nawabs of Bengal, Cossimbazar was a flourishing port on the Ganga. It is believed around 1700, Ajodhya Ram Roy of Pirojpur village decided to settle down with his family in this area. He and his son Dinobandhu Roy traded in silk and had a flourishing export business. That led to prosperity and wealth. But after the East India Company defeated the Nawab of Murshidabad and took hold of the trade routes across Ganga to facilitate direct passage of boats between Murshidabad and Behrampore (now Baharampur), Cossimbazar lost its strategic importance.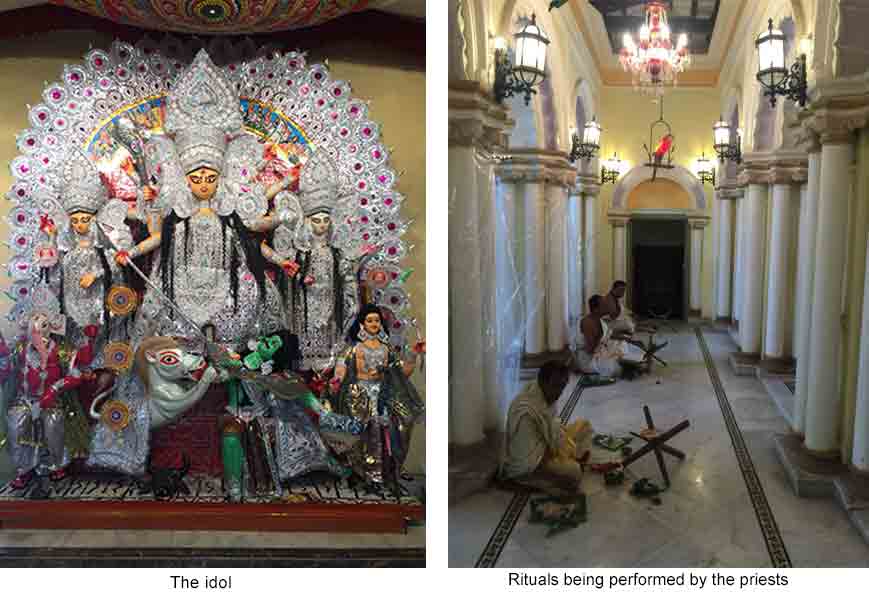 However, unlike many other royal palaces of Bengal, that have dwindled due to neglect or lack of upkeep, the Roys of Cossimbazar have successfully maintained their exclusive home with all its architectural splendours. As Pallab Roy, scion of Cossimbazar Rajbari said: "Like our house, the Durga Puja celebrated in Cossimbazar is also more than 250 years old. It started around 1735-1740." No wonder, such an age-old pujo will have rare customs and traditions that are worth a watch.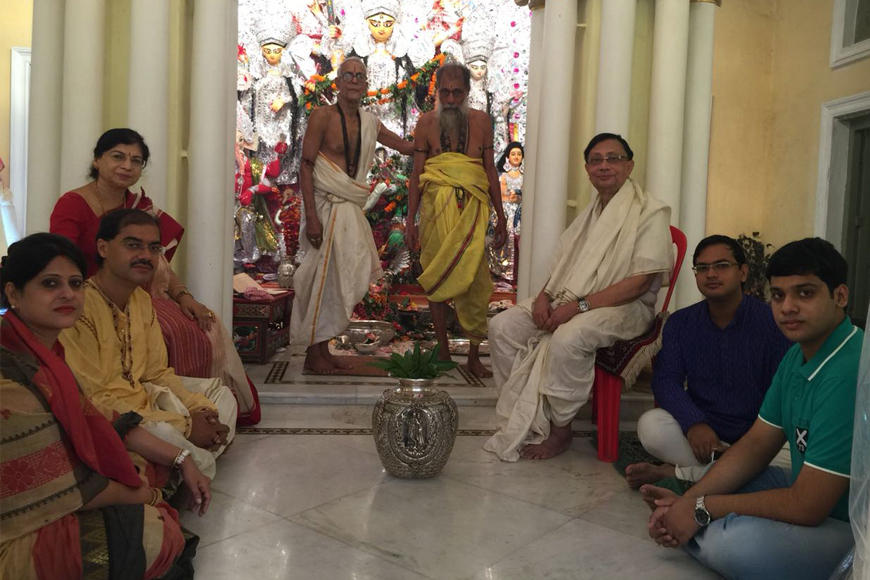 Roy Family
Their puja starts off on the day of Rath Yatra when a 'Sri Path' puja takes place. This is also an auspicious day when the first layer of clay is applied on the structure of the idol that would be ready by Mahalaya. The idol is still the Ek chaalar murti and the Rajbari has its own artisan family who have been giving life to the idol down generations. Undoubtedly, everything that Cossimbazar family does has a touch of royalty to it. Even the skin tone of Durga is exceptional. It has the hues of 'Atashi Pushpo' or the colour of Atasi flower and the demon or asura is green, while the Ganesh is red. The lion is unique as it is a Ghotok Singho (mixture of horse that signifies speed and lion that stands for power).
"The actual puja rituals start off from Protipod, when clay pot (ghot) is filled with water to perform the Navaratri Pujo. On Panchami is the Adhibash, followed by Bodhon on Shashthi," added Roy. The Rajbari also holds a traditional Kumari Puja on Saptami, Ashtami and Nabami. Puja timings are as per their own handwritten punthi on palm leaves, which are near 300-years-old. Dashami is not just about immersing the idol, but also a special pujo called Aparajito Pujo which is to mark the beginning of Kali Pujo.
Aparajito Pujo is a special pujo that is performed. It is a very ancient tradition that the Rajas used to perform seeking power from God before going out for conquest- Path Pujo of KALI is performed on the Kathamo of the Dwipannita Kali.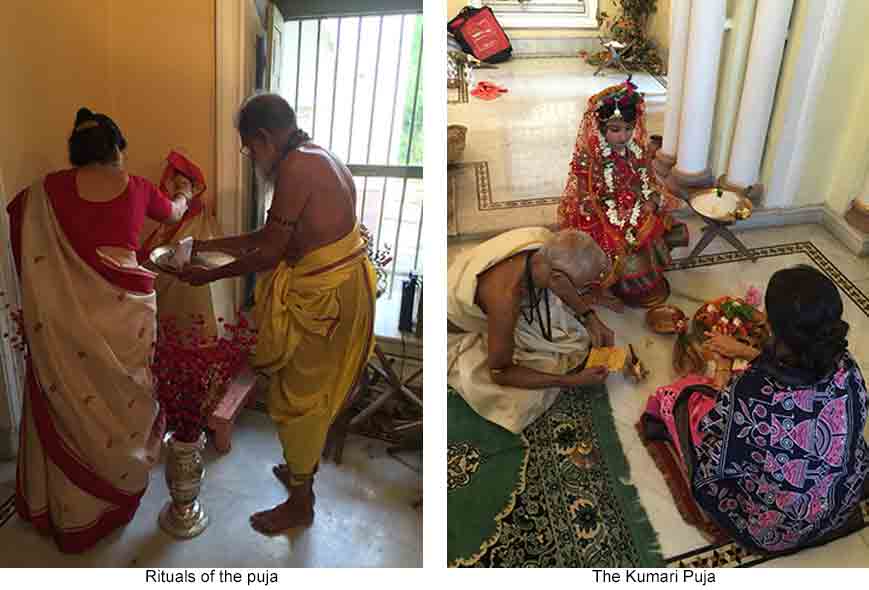 Balyo Bhog consists of luchi, mishti fish, khichuri, while Madhyanno bhog is very elaborate with khichuri and different types of curry with variety of fish, bhaja, jhal jhol, chutney, payesh, mishti etc. on saptami and ashtami. On Nabami Pulao is offered in place of khichuri.
Kacha mishti and fish are offered these days instead of goat sacrifice during Balidaan.