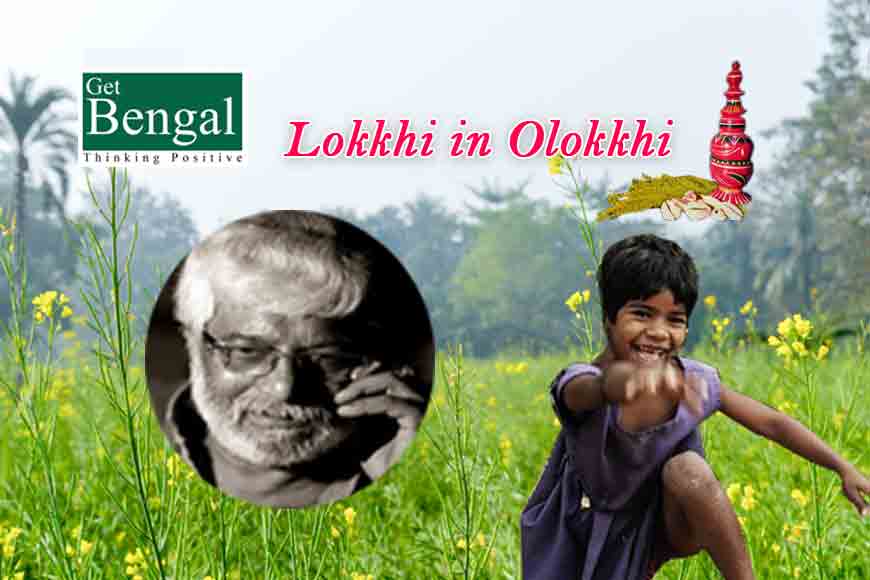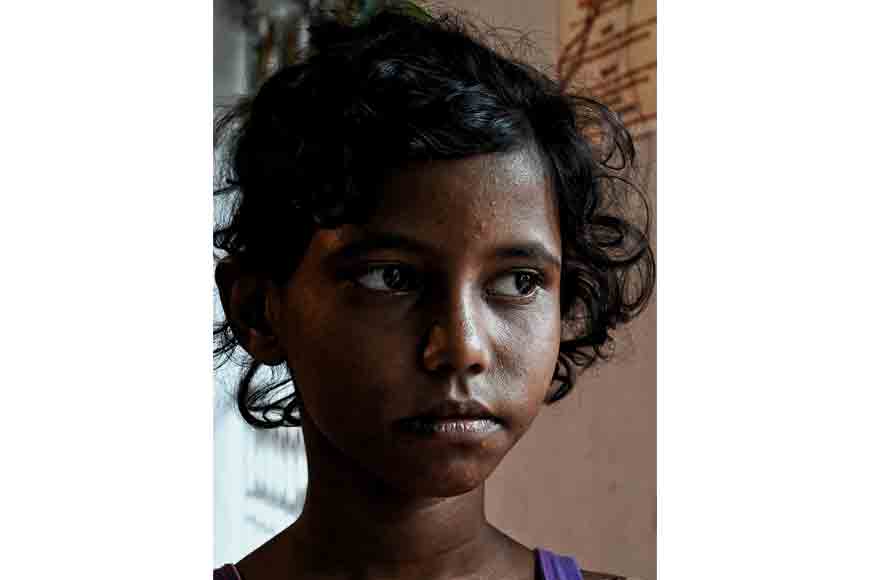 This frame was shot while I roamed about around Sovabazar. I had stopped at a particular house where the making of Durga Idol was in progress. As I turned around after taking a few snaps, found her standing at the doorstep watching with her eyes glued to Mother. There was something in her face, eyes and expression.....!! To me she seemed Durga Alive Attachments area
Shot at Dariyapur, a small village in Burdwan District inhabited by Dokra Artisans, some of them of National and International Fame. As we were talking and witnessing the art of Dokra Making, found this timid and shy girl peeping from behind a tree in their courtyard.....she goes to school...a first generation in the family.....her Grandfather was an artist of National Fame, with a lot of awards won....but yet face a struggling economy !!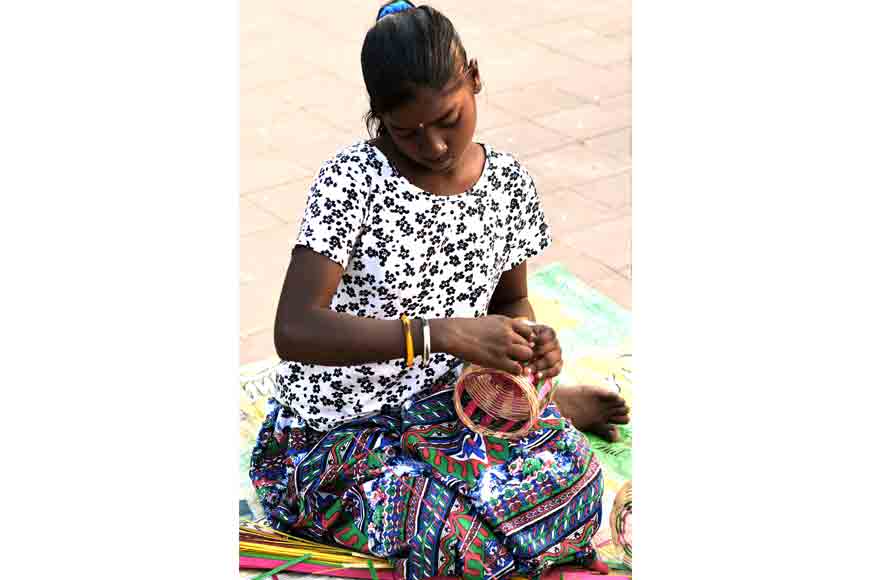 Shot at a handicrafts fair in Bidhannagar, ' Sabala Mela ' This young girl from the rural North 24 Paraganas, travels almost around the year to different parts of the state attending fairs and weaving and making bamboo products....It runs in their family.....almost everyone is involved !!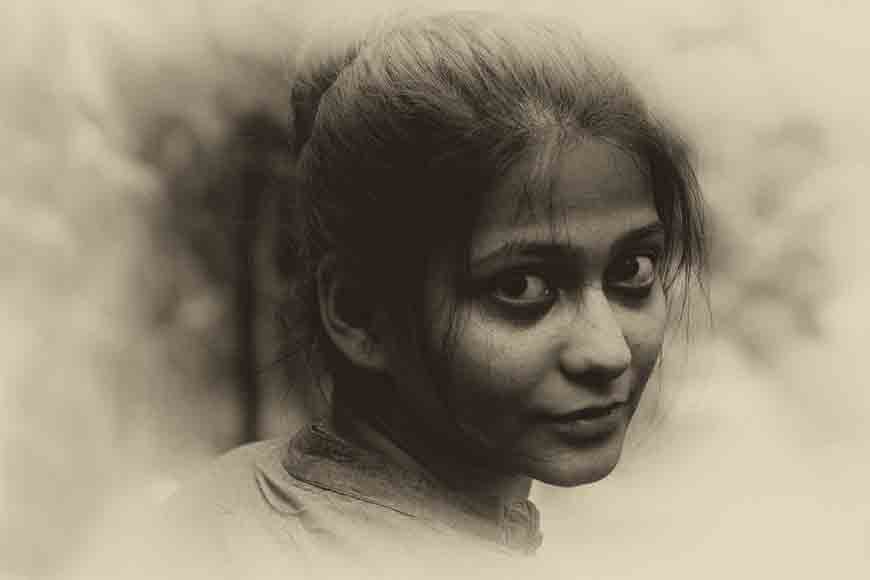 My father would call her ' Lokkhi meye '...she was barely 4 yrs old when my father was battling Carcinoma....she would run to him and caress whenever he was in distress or discomfort.....and gladly my father would affectionately place his hands on her head.....And that day....when he passed away...." Dadu , Dadu " she called him madly....." See, he isn't responding and calling me Lokkhi Meye....." !!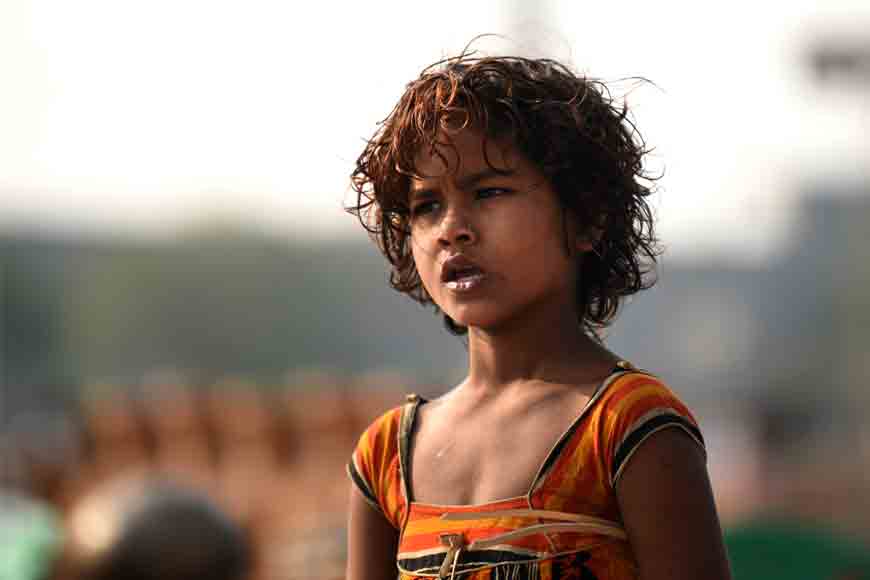 Found her on a wintry evening, at 'Hasthashilpa Mela ' beside Eco Park, Rajarhat, on the fringes of Kolkata.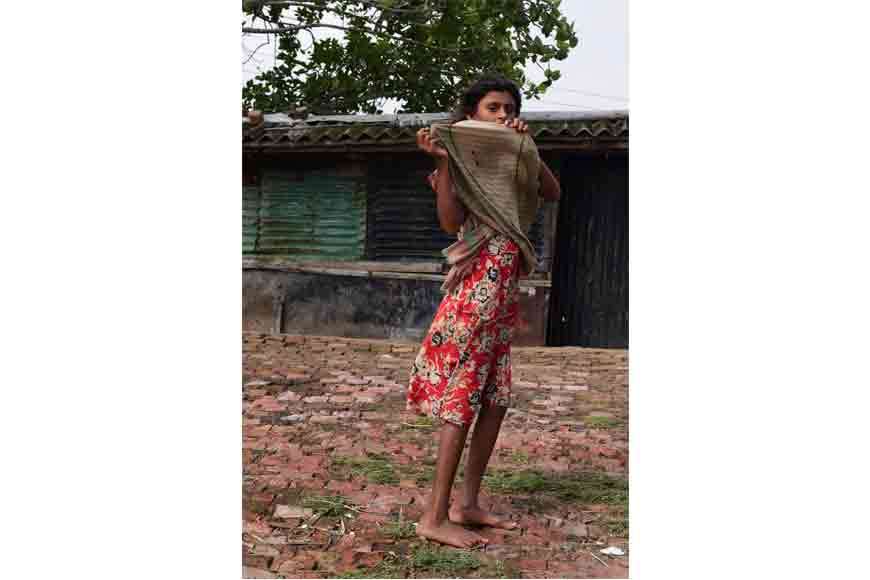 She was roaming around the banks of the river Matla, at Canning. Somewhat photo-shy....as I shot her from a distance.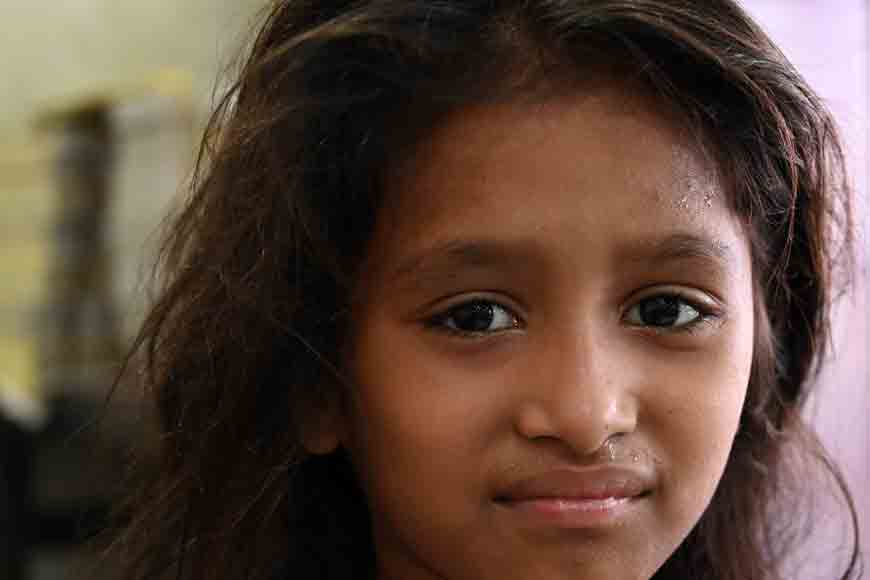 After a photoshoot session at Mullick Ghat, Kolkata's wholesale flower market, we walked down to Deshbandhu Mistanna on Harrison Road ( Mahatma Gandhi Road ) to feast on hot Luchis and Pantuas.....I noticed her, only after the order was placed and and a shop attendant tried to shoo her away....she had desperately followed us right into the shop....no no, no food....all she wanted was her photo to be snapped !!