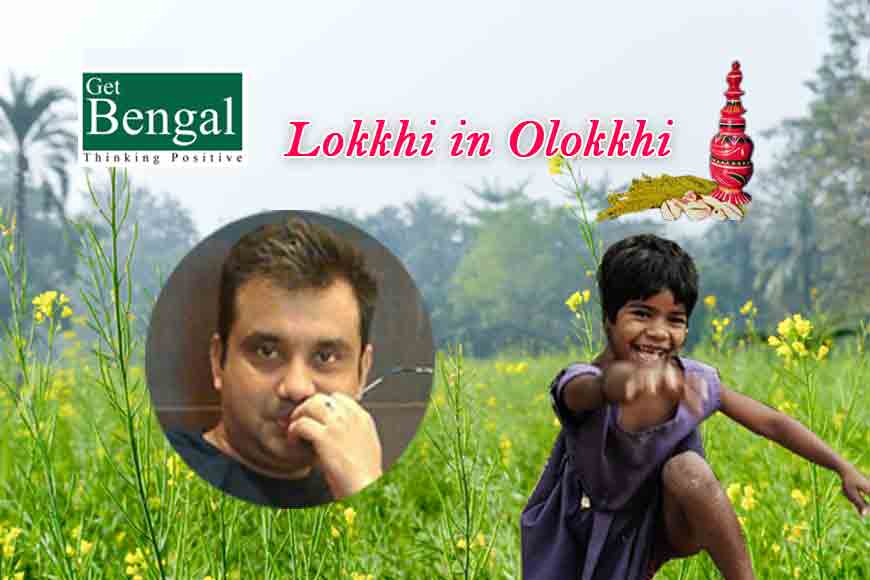 SHRI said angrily "We were not allowed to visit the puja pandals alone, and your girl is getting worse day by day just for your indulgences. No one will marry her, she will be called an Olokhhi." ACHINTYA replied politely "It's only a Rock-Climbing Camp. This is the right age for SHRINIKA to experience all these. Let her know and face life. Mixing with boys, going for a holiday trip or camping has nothing to do with anyone's character. I have no control over people's thoughts or tongue. But I don't want my girl to be a so-called Lokhhi meye but grow up to be an independent woman.
BHUVANESWARI said to her sister over the phone. "ANISHA is not my daughter -in- law but my child. She looks after me and this family more than my son. I don't care what she wears, whether she can cook or not. She manages her office, kids, their education, extracurricular classes altogether. Yet she still finds time for her passion for writing stories is a creditable job. She is my best friend, we hang out, watch movies, have food together, I admire her a lot. I always had a desire for a girl which she had fulfilled. People may call her Olokhhi behind her back but for me, she is my Lakshmi."
ANANTA was playing football with his daughter on the terrace; suddenly he got WhatsApp notifications. He checked his phone, KANTI sent some pictures of her Ladakh bike trip with her school friends. He remembered his wife's words, while checking the pictures. "I never saw the dream with you but with my friends. So, don't spoil that with your presence, your dream is yours, mine is mine." In the last picture, she looks like a diva in a 'Roadies' attire with a blue sunglass, biker's suit and bandana on a cruiser bike, she is giving a flying kiss to the camera with a message written under "missing u badly buddy." ANANTA felt proud of his wife, though his relatives had branded his wife as Olokhhi for her outgoing nature. To him, she was his Lakshmi, the source of his power.
In all our kindergarten rhymes and fairy-tales we see girls are protected like a princess waiting for a prince charming to rescue them from demons. We buy cricket sets for boys and Barbie Doll for girls demarcating their future dreams marking their destiny; that is to look after family and children. They are always scrutinized for their way of talking, laughing, sitting, walking, dressing, etc. Smoking or drinking publicly or doing weird things with their friends which in the eyes of society are taboo. If she is doing such things she is categorized as characterless or Olokhhi.
But, everyone has to surrender to time, that day is not far when we will see people more like ACHINTYA, BHUVANESWARI & ANANTA around us. A society will arise naturally which is free from all dominations, gender comparisons, and unhealthy competitions. Where men and women will equally complete each other to fulfill their dreams. Not a patriarchy but a gender-equal LOKHHI society is the need of the day.