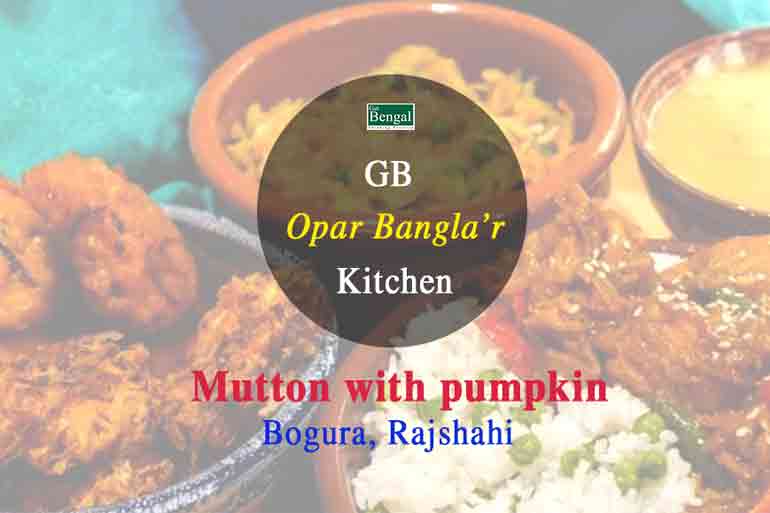 Opaar Bangla always carried a whiff of nostalgia for all families whose forefathers had to leave their motherland as refugees. It was a land of huge food resources, sometimes in excess, that led to developing a very rich cuisine, popularly known as Bangaal Ranna. We plan to bring such lost recipes of various regions of Opar Bangla from our kitchen. Today's recipe is Mutton with Pumpkin from Bogura, Rajshahi District.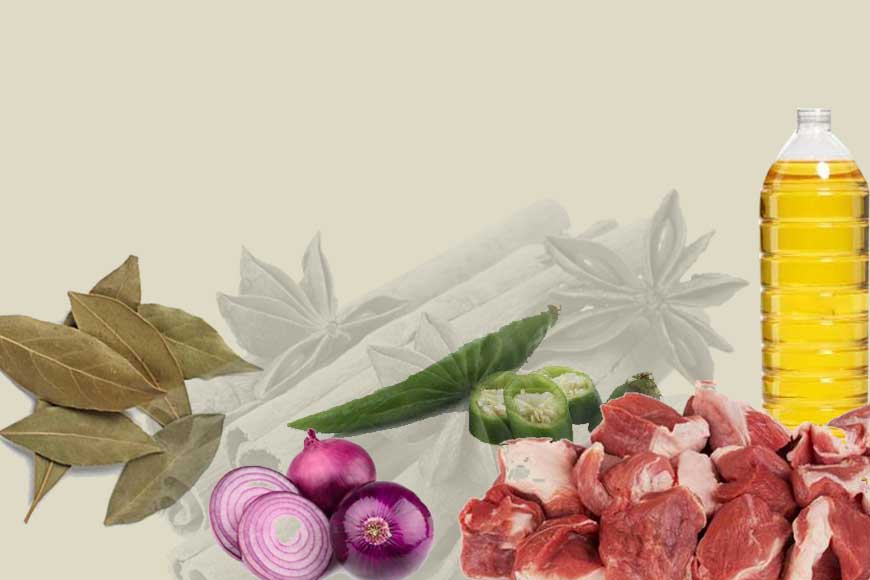 MUTTON WITH PUMPKIN
(Khaashir mangsho diye mishtikumro ghonto)
Ingredients:
Mutton 1kg
Ginger paste 1 Tbsp
Diced pumpkin 4 cups
Garlic paste 1 Tbsp
Chilli powder 2 tsp
Chopped onions ½ cup
Turmeric powder 1tsp
Cardamom 2
Corriander dust 1 tsp
Cinnamon 2
Jeera paste 1tsp
Bay leaves 2
Fried jeera powder 1tsp
Salt to taste
Oil 1 cup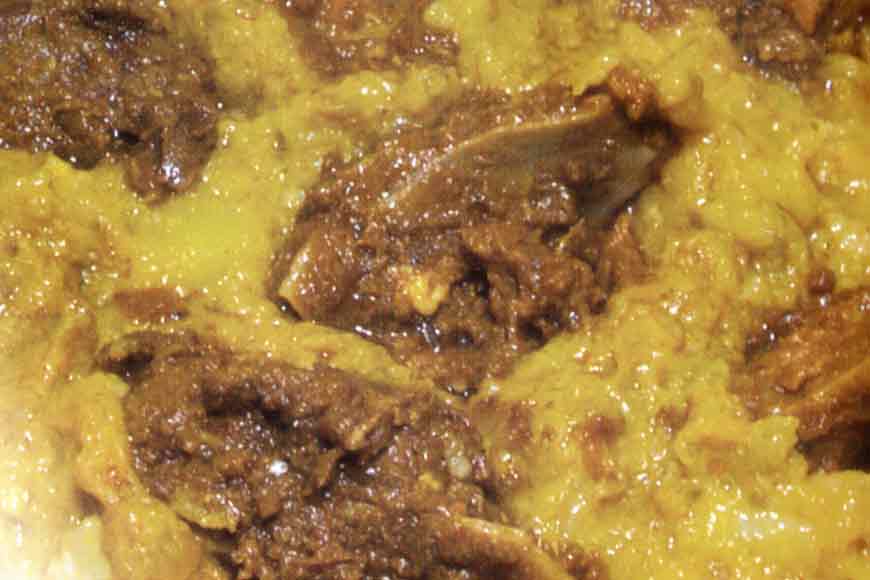 Method:
• Cut the pumpkin into dices and boil it in salt water.
• Mix the mutton with the spices and cook it well.
• After it's cooked, add 2 cups of water to it and further cook it until the water content reduces.
• Put the pumpkins in the mutton and keep cooking until the mutton and pumpkin mix well.
• Before putting the gas off, add a little fried jeera powder to the dish as garnish.