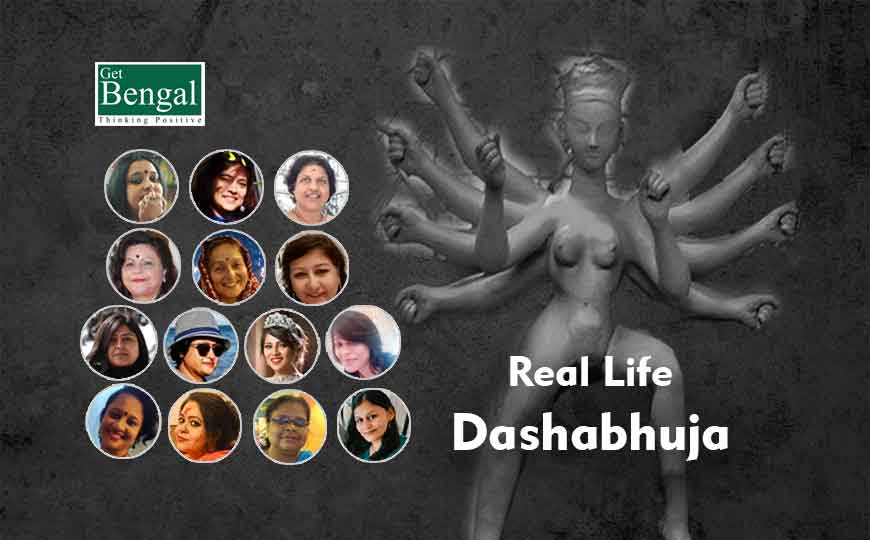 I grew up in the 70's North Kolkata, Kashipur to be precise amidst a wholesome middle class joint family of sisters, uncle, aunt, cousins and grandmother. Like many others, rooted to Bengali values, education played a vital role in my life. My father was a dynamic man, a bright engineer from IIT Kharagpur who had a varied interest ranging from philately, numismatics, first day cover collection, ornithology, books, films, travelling and wildlife. He taught me to be inquisitive, to ask questions. He exposed me to a variety of subjects. From childhood I was a voracious reader and an absolute admirer of adventure stories, fairy tales. Thakumar Jhuli, Count of Monte Christo, Treasure Island, Around the world in 80 days, Chander Pahar were my life lines. I grew under the strict vigil of my 6 year old elder sister who happens to be a District Judge now.
My father wanted me to be taught in English Medium missionary school and Kashipur had none. So, I was admitted to Julien Day school in Class 1. It was about 15 km from my house and later on in Class 6, I was admitted to St. John's Diocesan school, Sarat Bose Road which was about 10 km away from my Kashipur home. I had to travel through Kolkata from my childhood. The long journeys taught me to observe people and life. In school I met with a major influencer of life - a true friend Dipalika Banerjee, a calm girl who became a strength of my life and exposed me to the world of western literature. Thomas Hardy, Daphne Du Maurier, Pearl.S Buck filled my teenage mind.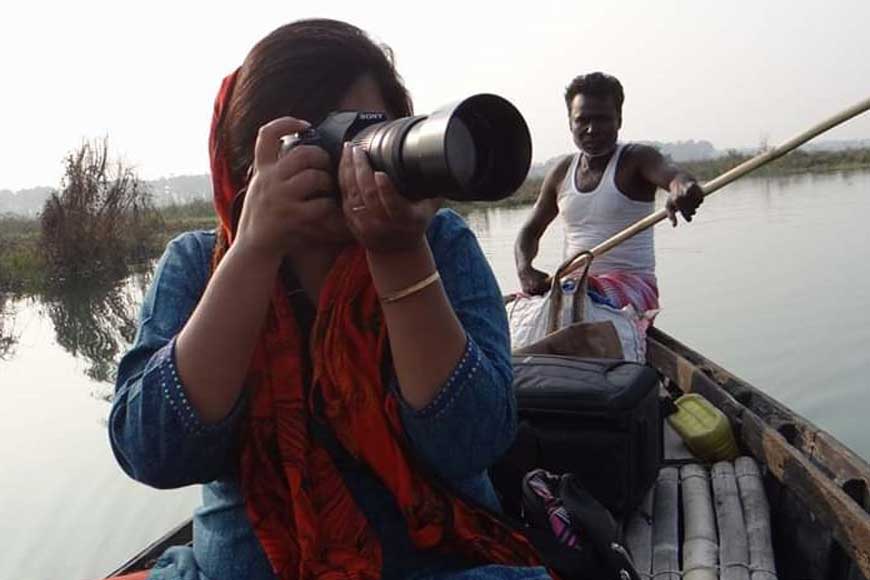 My father wanted me to become a doctor but Bibhutibhusan Bandopadhya and our Geography teacher Mrs Sunanda Bannerjee had something different in store for me. In Class 8, only I decided to become a Geographer. The catch was, I could travel and explore. By 19, I got married to Arindam and by 25, I had my son, Ritom. Mukherjee family welcomed me like a daughter. I will be ever grateful to them for not stopping me from getting education. I lost my parents when both of them were at 58 and my new life began at Delhi with my husband and son.
Delhi taught me how to become tough and helped me develop a more strong bond with my beloved city Kolkata. I loved academics and teaching became my obvious choice of profession. I started my career as a teacher in Delhi. I spend 5 years in Delhi balancing the role of a mother and a teacher. I learned the practical nuances of life, the economics and politics.
Kolkata and academics pulled me back again. India was on the threshold of a new sophisticated technological breakthrough. Geoinformatics and at the age of 32, I enrolled myself in Oceanography Department of Jadavpur University to pursue an evening diploma course in Remote Sensing and GIS. Satellite image interpretation & Map making and Dr Jayanta Sen opened a complete new world for me. The world of explorations. I went to NRSA, ISRO, Hyderabad when my child was in Class 7. That was for the first time I was away from my family, my son. It was also a life changing experience. With Jayanta Sen, RSGIS, Kolkata was created. A Research Based map making institution which pushed me to take up the challenge of quitting my 14 year old school job. By that time I was a National Awardee teacher and an active member of National Curriculum Making Body. ( NCERT). My son was in Class XI. I realised that a flexible job will help me to spend some more time with him. Me with my son started planning his career. He is a gifted musician like his father and a trained piano player. We chose sound engineering to be a perfect subject. Ritom went away to Chennai to fulfill his ambition.
RSGIS was flooded with assignments - Govt. Projects of different kinds. We started working with Forest, Irrigation, Agriculture, Urban Planning departments and travelled length and breadth of West Bengal. We directly contributed in the various developmental work under Watershed Development. We travelled to the remotest parts of Darjeeling, Jalpaiguri, Purulia, Midnapur, North and South 24 parganas and fell in love with Physical and Cultural Bengal. I developed a hobby of documenting through photography specially wildlife.
The engineering course took my son to Chennai and suddenly I found a big a vacuum in life. I got some space beyond my usual dedicated life. The extensive travelling humbled me and taught me to look carefully at my own city. The life in Kolkata was changing. The landscape was changing, the people were changing. At this juncture Purono Kolkatar Golpo happened. With my old friends - Dipalika, Jayanta da, Debjani, I got number of new friends who all decided together to do something for saving our city and her heritage.
Digital media was gaining strength and through social media we started our campaign. We reached out to many through our facebook group. We started massive awareness programmes for the old and new through heritage walks, workshops, fests, photographs etc We wanted us to love and respect our city more. Success came because of our honesty and dedication. This forum gave me voice to address the issues which we generally ignore. I am truly blessed in my life for getting true friends in different phases of life.