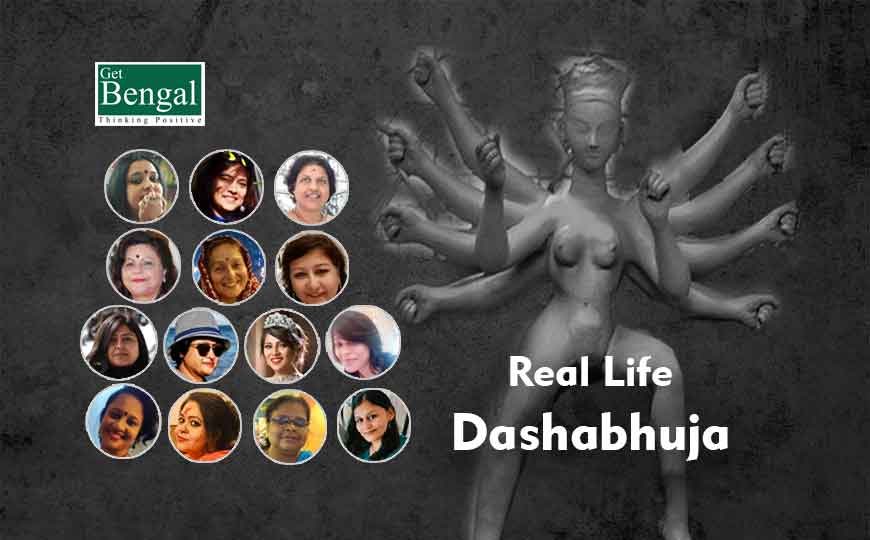 Businesswoman, renowned interior designer, mother of two bright kids and wife of a busy doctor, Urvashi is a solid support to both her clients as well as her family
I am not sure what is the definition of Dashabhuja though what we used to believe as a child is she is none other than Devi Durga, who had the almighty power to protect the entire heaven or rather say universe from the evil power. I do not image myself in her position, but it is very common now a days that every woman has to balance the life between work and family. The world around us is very complicated, people are self-centred and we face lots of challenges all around.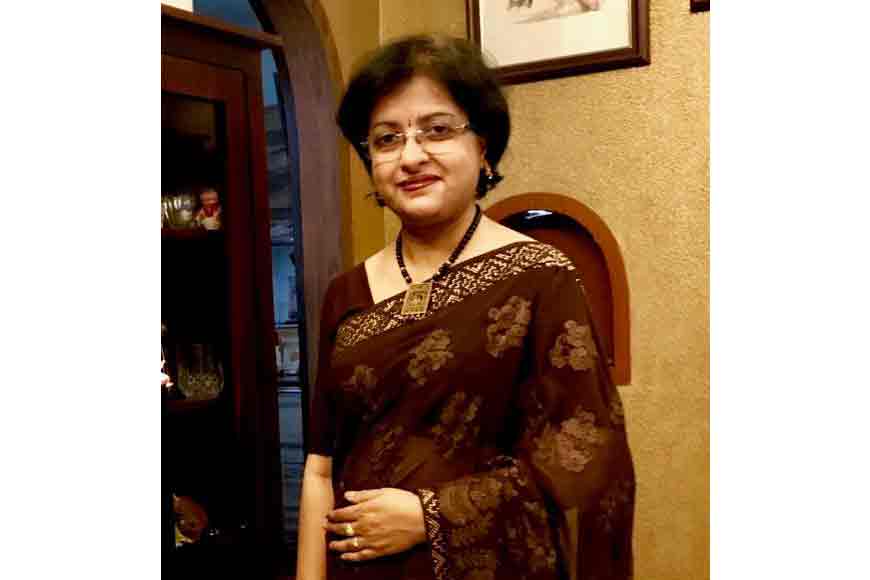 My days revolve around multiple businesses, giving solutions to my clients with brainstorming designs and ideas, meeting the deadlines, solving complications of each and every sites, managing & guiding people which I find it very hard in Bengal particularly. Still at the end of the day I feel like all mothers and wives the responsibility towards my family. Being a doctor's wife is not easy as well, long hours of his duty and 24hrs emergency alert situations are part of our lives too. But I don't mind as I find it is also a part of my life for last 25 years.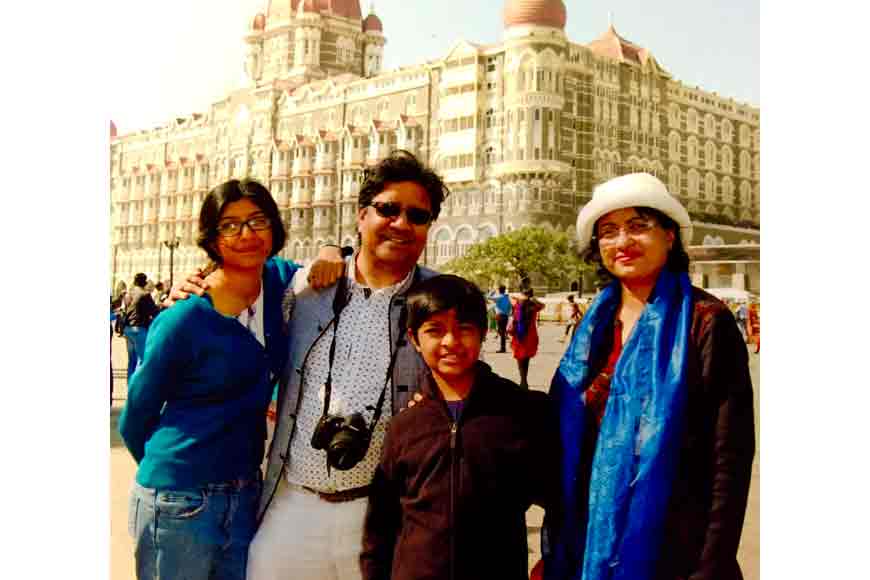 When my kids were around I never worked after 6 pm or never went out of town for a single night for work purposes, I refused all the far distance lucrative work offers for which I never repent. I knew one day will come when I can do many things in the creative world when the right time will come, but at that moment my kids were my priority. Today, my daughter Koyel has graduated from UCL, London and as a mother I feel really proud. She is a musician too, much enriched with classical European instrument and music.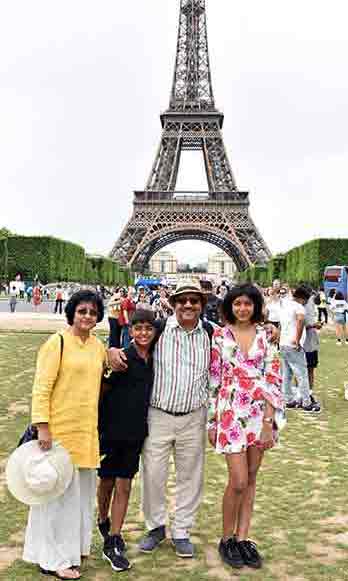 My son Josh is a born player who does swimming, Cricket, Horse riding everything with our support and encouragement along with studies. Today I feel happy and proud as both are self- sufficient but emotionally they are very much attached to me. I am a perfectionist which has developed during 12 years of my stay in UK. I have learned while working there how to communicate, I have learnt professionalism, commitment towards work etc. That might be the reason maybe, I have clients from all over the world. Since I started my journey in 2008 with a vision to work honestly & give solutions with best finishing, I always give priority to understanding client's need, their preferences, their liking & disliking and their comfort. My idea is very simple, it is to deliver comfortable homes with warm touches. My designs are very contemporary with pastel & neutral shades of colors, straight lined furniture, accompanied with all kinds of modern equipment.
Yes, I like to do designing of residential projects more than commercial projects. That's why I have done more than 300 residential projects in last 11 years, but various kind of café & restaurants designing attract me too. At the end of the day even with too much stress & hard work still I love my job. Success and failure are the part of life, so it is important how we accept the various challenges and try to resolve it. As a woman I never faced any obstacles to fulfil my dreams to became an established Interior designer in Kolkata in last 11 years because I am very lucky to have a good team around me whom I always give encouragement that nothing is impossible.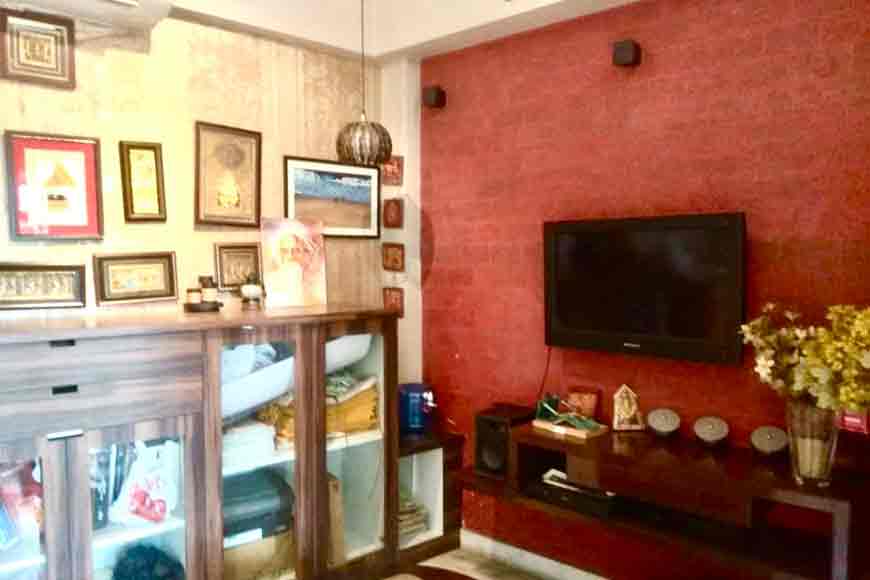 I think God has given me more than everything I deserve and everyone's love and respect is the most important at the end of the day. When people around me talk about my designs, ideas, follow me in social media or print media it satisfies me. I also wish to give back to the society. I believe education is every child's birth right. To serve the society in a better way and to get better exposure to the ground level I became a member of IWC (Innerwheel club) & IWN (Indian Women Network, CII). Me and my family always try to help various schools who provide education to the slum kids or the mentally challenged kids.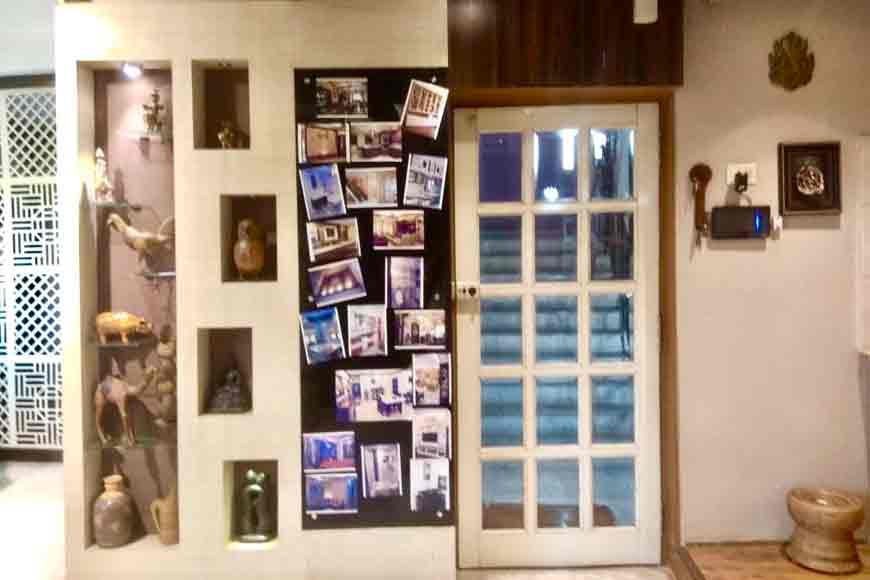 Apart from my work, I love to do photography, travelling various places, writing blogs and travelogues etc. I have thus kept the passion of wildlife photography alive. Very recently I have opened a café in French concept in South Kolkata near Acropolis Mall as the French art, culture, architecture, food, history have always attracted me very much. The two cities I love to visit and to enrich my knowledge again and again are Paris and London. So you see, I could juggle my work and my family, and yes it was indeed difficult at times. But I came out always in flying colours for sure!