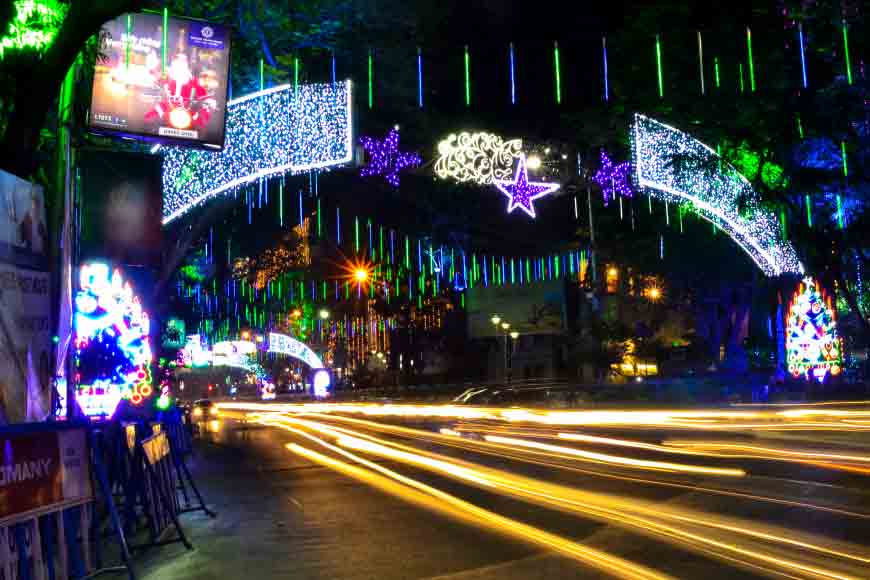 FRIDAY: 22 DECEMBER
• ANANDA SANDHYA
WHERE: MAHAJATI SADAN; 5.30 PM
A musical evening where veteran singers Dr Sreekumar Chatterjee and Nachiketa Chakraborty will take audience back on a nostalgic trip with some of the very best songs of the golden age of music. Hitch-Hike band will be performing live at the show.
• AN ODE TO APPEJAY KOLKATA LITERARY FESTIVAL
WHERE: OXFORD BOOKSTORE; 6 PM
Spend your winter evenings submerged in the world of books, coffee, live music and poetry in the heart of Park Street! Specially curated evening of original/cover music and poems by young musicians and poets. The top two singer-song-writers will get a recording deal with a well-known music-making label and the best poetry performers will get a chance to perform at the star-studded Apeejay Kolkata Literary Festival 2018 Poetry Café main sessions.
• MELODIES OF CLASSICAL MUSIC
WHERE: DR TRIGUNA SEN AUDITORIUM, GATE NO. 3, JADAVPUR UNIVERSITY; 6.30 PM
Amusical celebration of mellifluous performances by some of the best in the art. They are Snigdhodeb Sengupta (winner of Radio Mirchi Music Award, Bengali), Bristilekha Nandini (Doordarshan and Aakasvani sensation) and Arya Banik (wonder talent who recently joined ace singer Arijit Singh in Bollywood for playback).
• KANAN GILL AT THE INDIA STORY 2017
WHERE: SWABHUMI, THE HERITAGE PLAZA; 7 PM
Get ready for an evening of mirth and laughter as one of India's most popular sketch and stand-up comedians, Kanan Gill takes the microphone and entertains you with his razor-sharp wit.
SATURDAY: 23 DECEMBER
• RASHBEHARI FOOD WALK: FOOD STORIES AND BETOND
WHERE: KALIGHAT METRO STATION, GATE NO. 4; 5 PM
If you are interested about the history of a particular food, place, taste, you are in the right place. This walk will take you beyond the look and feel of that particular food joint which will make you think eventually the basics of the word, food.
• CHRISTMAS CARNIVAL WITH ELPHIE: FOR KIDS AND ADULTS
WHERE: THE LALIT GREAT EASTERN, KOLKATA; NOON
The day-long attractions include scrumptious food, games for all, magic show, selfie corner, tattoo zone, flea market to shop till you drop and special someone to distribute gifts to the Kids.
• BOLLYWOOD NITES BY NAKASH AZIZ
WHERE: KALA MANDIR AUDITORIUM; 6 PM
Nakash Aziz a.k.a Nakash is a well-known playback singer and music composer who has assisted the legendary composer A. R. Rahman. This evening let your hair down and shake a leg with his charged performance.
SUNDAY: 24 DECEMBER
• RABINDRASANGEET SAMMELAN 2017
WHERE: NAZRUL MANCHA; 4 PM
A grand conference on Rabindrasangeet. Participating artistes include Aditi Mohsin (Dhaka), Promit Sen, Srabani Sen and Indrani Sen (Tagore songs and their English versions), Sourendra and Soumyajit (influence of ragas on Tagore songs) and Iman Chakraborty. Compere: Satinath Mukhopadhyay. Organised by Mohor Sangeet Academy.
• ARIJIT SINGH INDIA TOUR - KOLKATA
WHERE: ECO PARK; 6.30 PM
Winner of 3 GiMA Awards & 1 IIFA Award, not to mention the hearts of millions across the world, this music sensation is here to take care of the city's winter blues. The nation's absolute heartthrob Arijit Singh will be seen in a never-before-seen avatar as he takes you on a musical journey.
• KAL MAIN UDEGA: A STAND-UP SPECIAL BY RAHUL SUBRAMANIAN
WHERE: KALA KUNJ; 8PM
Rahul is naturally funny and his take on different things like housemaids, school teachers, his wife, drugs, innovations, are as irrelevant as these topics themselves.A 60-minute fun ride of jokes which, like the name of the solo, is purely aimed at not making any sense, which coincidentally also happens to be the purpose of life.
MONDAY: 25th DECEMBER
• SMARANE GAUTAM
WHERE: SOUTHERN AVENUE; 5.30 PM
Gautam Chattopadhyay was the protagonist of the first rock band of India, Mohiner Ghoraguli and this musical extravaganza pays tribute to the legend. The concert will feature popular contemporary band singers including Gautam Chattyopadhyay, Subrata Ghosh and Joyjit Lahiri (Garer Math), Arunendu Das, Surajit Chatterjee, Dibyo Mukhopadhyay and Pradip Chattyopadhyay. The day's performers include Anindya Bose, Lakkhichhara, Usha Uthup, Anupam Roy and Rupam Islam.
• JINGLE AND MINGLE
WHERE: THE MYX, PARK STREET, 6 PM
This Christmas you can be naughty or nice! The best DJs in town are here to make you dance like there is no tomorrow! The list includes DJ Sami S-Clef, DJ Abhishek Sharma, DJ Vishal Singh, Nilashree Choudhury and Kunal Mahato.
TUESDAY: 26th DECEMBER
• UMANG 2017: STRESS MANAGEMENT WORKSHOP
WHERE: UTTAM MANCHA, 9 AM
An awareness workshop to learn and practice alternate methods of stress management. The two-day awareness workshop will help understand different causes of stress and the various simple and self-practiced therapies available to counter them to stay healthy and become more efficient.
THURSDAY: 28th DECEMBER
• COMEDY NIGHT
WHERE: TAJ BENGAL, 8 AM
Circle Series Comedy Festival in association with Indian Comedy Club present Laugh Riot (Taj Bengal Junction, Kolkata). Its your dose of fun & laughter. Get ready for an evening of insane humor with Raouf Gangjee and Manish Tyagi as they narrate their funny tales and tickle your funny bones.