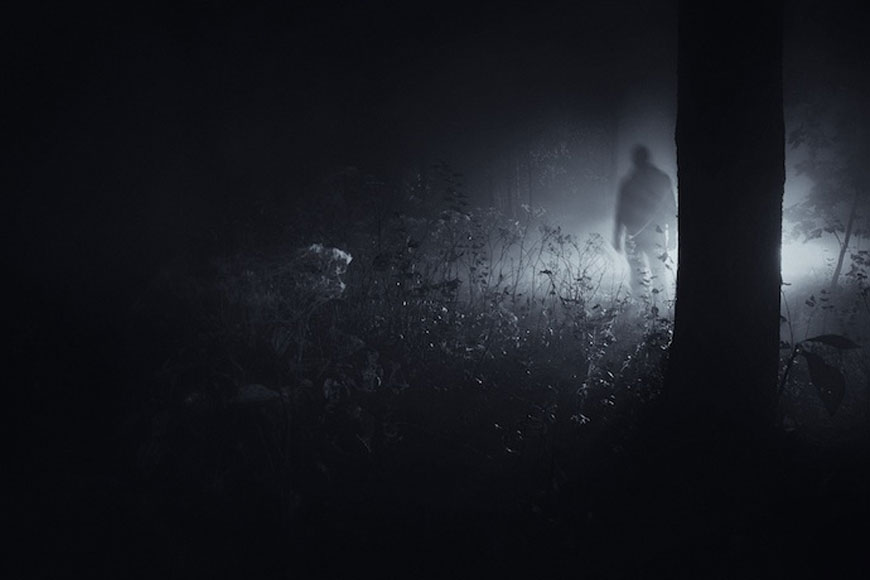 Nilanjan Biswas lives in English Bazar, Malda. He is a WBCS officer currently posted as Child Development Project Officer under Department of Women and Child Development & Social Welfare, Govt. Of West Bengal.
Even a few months ago, he was indistinct from the masses. Nobody cared what he ate, where he lived, when he slept and what he dreamt. Everybody saw him once in a month- when he came to collect his monthly wage of Rs.30/ from each house. But suddenly he was drawn into a vortex of attention. The residents of the locality began discussing if they knew him or not. It was his very absence that gave rise to this discussion. The newspaper came out with an advertisement, Mr Ram Ratan Jadav, about 50 years old, disappeared two days ago. He worked as the Chowkidar of the Vivekananda Pally, English Bazar. Whoever knows anything about his whereabouts is requested to inform the police.
There was no description of any identifying mark, because none of the residents remembered anything special in his appearance. Some even got to know his name from the advertisement itself. Some sceptics doubted whether it was really his name.As locals talked about his disappearance, they got familiar with one another as everyone had hardly known their neighbours before. People began to miss him for the first time -- especially his striking thrice against the lamp post with his stick at midnight.
The police inspector picked up words from their conversation and asked the residents, "When did you realise that the man went missing?" A handsome youth said as he set his spectacles elegantly right:"Yesterday, around 11-30pm, I went out and found that he was not on duty. It was something very unusual."
The Inspector interrupted shrewdly "Can you tell us why you went out at that time?"
He started to stammer, looked for a cigarette to overcome his excitement and fright. As his eyes wandered around,he said, "I like that." The Inspector grumbled "You like what - going out at midnight? Are you crazy?"
He did not move his eyes from the youth's face, feeling that he had an indispensable clue.
His eyes wandered around, searching faces of people surrounding him. He asked the local grocer masquerading as a Physics tutor:"And had he never in his life come to you?"
The reply came tartly,"The shop is open for everyone sir."
"Then he used to come to your shop?"
"Yes, to run some errands."
"Every sort. Rice,dal, wheat etc."
The policeman felt his investigation was leading him nowhere, so he broadened his scope of interrogation. "Come on now tell me about his friends. He must have friends like all of us."
Though he focussed on the face of the grocer, the question was directed to all of them in a bid to ease the tension of the interrogation. The grocer answered:"My only acquaintance with him was confined to formal greetings."
The theory of expanded scope proved futile as the narrow one. The policeman stopped to think for awhile before turning to another direction. Then he turned to the crowd assuring them that it was purely a humanitarian case. The man is neither a criminal nor is he wanted for anything. Investigations have indicated he was not indebted to anyone, he was not haughty and he was not an adventurer. He was rather a lonely introvert. The Inspector made it clear that the aim of the police was to unfold the secret behind his disappearance.
Though nobody cared --- the inhabitants showed their concern as they did not want to be branded inhuman. Nobody knew whether he possessed a family. Probably he chose the appropriate time to visit them. They were satisfied with his devotion to duty. He was never anxious to ask for money as evident from his continued satisfaction with the meagre wage he received from the house owners. He was never upset with the occasional delay in payment.
This overture had a favourable impact. The good looking youth kindled his cigarette at last. The neighbours began to introspect about their encounter with this wretched man. The old lady who lived alone often called him to run some errands for her. Just two weeks ago she sent him to pay the electric bill. When he returned he found her waiting for him at the door. He handed her the money receipt and said:"I have a question." She benevolently interrupted and said: "Keep the change." Before he could understand anything she had closed the door.
The Philosophy Professor remembered how one day when he was about to leave for his college, the Chowkidar intercepted him to ask a question. It was not about a raise in his wages, but about something else. "Come on." He tried and it seemed that he could not find a suitable expression, so he repeated:"When one feels something inside .......... something." The Professor waited for a moment but as his time was running out he left saying:"Later on, later on."
He went on as he heard the Chowkidar muttering to himself,"What is the meaning of this life?" The Professor was taken aback. He hardly expected such a question from the Chowkidar. But now he felt ashamed of his thought processes.
So, the police had nothing more to do. When they left and the neighbours were about to depart, the grocer found an opportunity to talk to them about an overdue payment and praised the Chowkidar."Poor man, he never bought anything on credit."