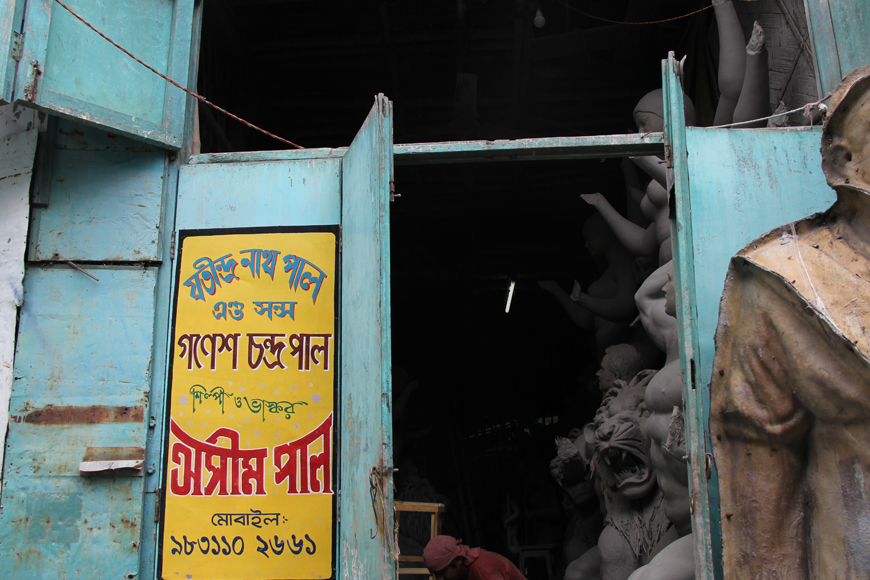 DEBANJANA SAHA & SUMAN SADHU
Asim Paul, not just makes Durga idols these days, he also makes idols of Great Men and Women of Bengal. Probably, that's what sustains his studio all year round. Son of famous traditional artist Jiten Paul, and also a former student of Government Art College, Asim Paul rightly drew our attention as to why traditional idol makers are losing in the race.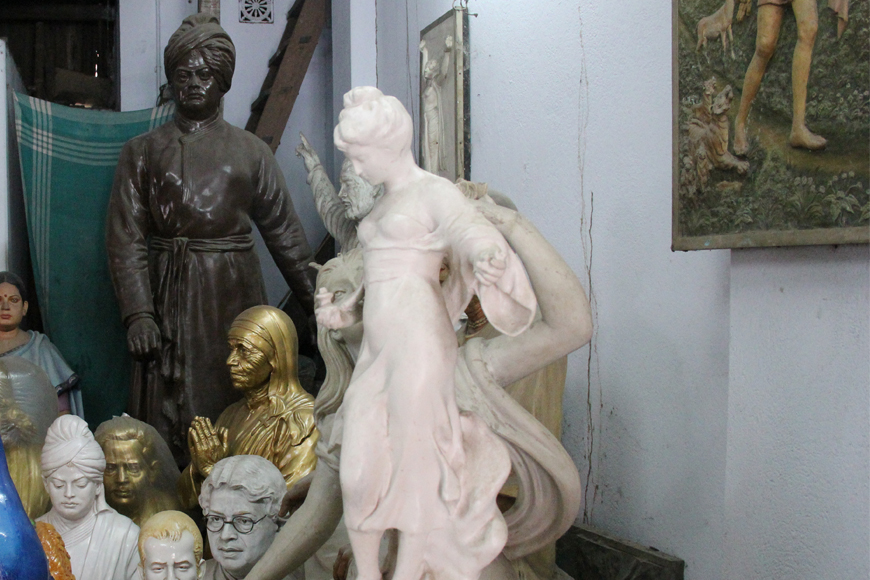 Once upon a time his and his father's idols had graced famous pandals of Kolkata, including Ballygunge Cultural, Tridhara, Hindusthan Park etc. But today with the Ekchaal Durga idol, being literally abandoned for New Theme idols, Asim Paul's artistry has almost taken a back seat. Even this year none of his idols are going abroad. But he will stick to his traditional frames, after all that's what Kumartuli is all about. He will hold on to a legacy where his father had brought in a particular stylized form of Howrah to the idols of Kolkata pandals.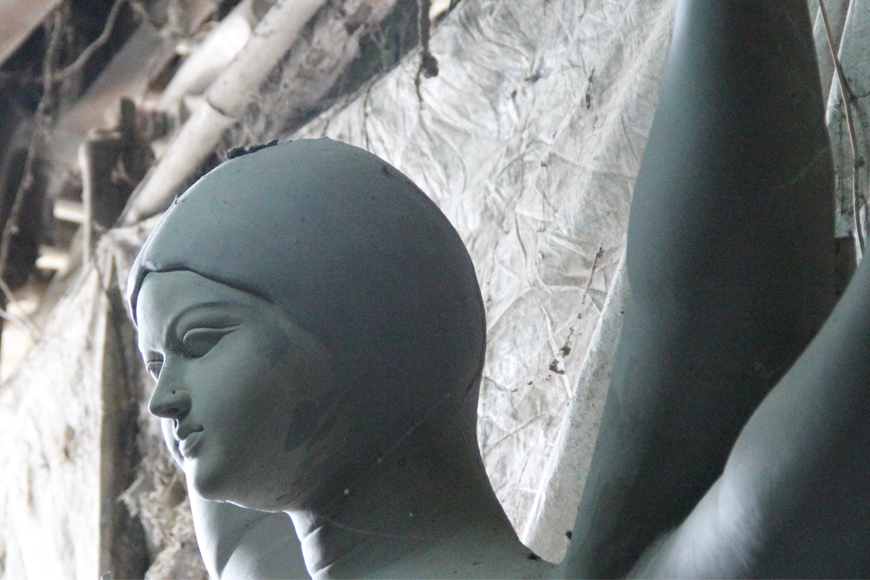 He allowed us to take a peek into his studio and we saw more of statues other than Maa Durga! Here are some shots we took.