Gear up for a unique cultural pageantry in Santiniketan where world ideologies converge!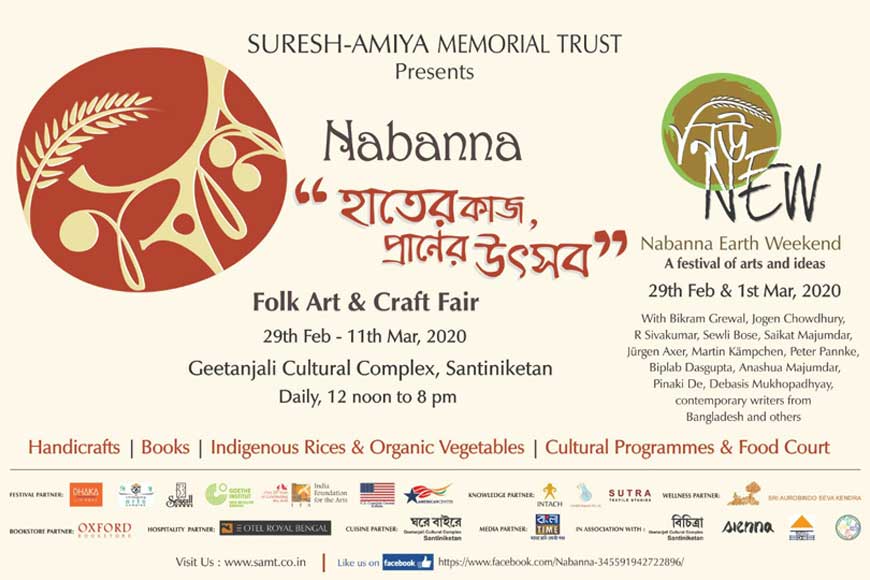 Winter finally bids adieu for this year in this part of Bengal, making way for the flourish of colors and forms as spring tip-toes in. The annual Poush Mela is already over at Santiniketan and now the Bard of Bengal's land gears up to celebrate the Nabanna or Earth Weekend (NEW) festival. Stepping into its second edition this year, NEW Fest is Santiniketan's first contemporary literary and arts festival that resonates with the spirit of artistic, cultural and intellectual exchange. Organised by Suresh-Amiya Memorial Trust and curated by well-known author and editor, Anjum Katyal, NEW is a free, open-access, nonprofit bilingual festival, with sessions in both English and Bengali. The fest will be held at Gitanjali Cultural Complex, Bolpur.
The second edition of the NEW Fest has already kick-started last Saturday, February 29, in the presence of Masayuki Taga, Consul General of Japan in Kolkata and US Consul General in Kolkata, Patti Hoffman. The two-day fest will be hosting a dozen workshops, lectures and brain-storming sessions where artists, conservationists, writers, educationists and creative thinkers will converge for an intense engagement of thoughts and ideas. The first day's line-up includes the second Sadhan Chandra Dutta Memorial Lecture, which will be delivered by well-known environmentalist, a birder, author, publisher and agent provocateur Bikram Grewal.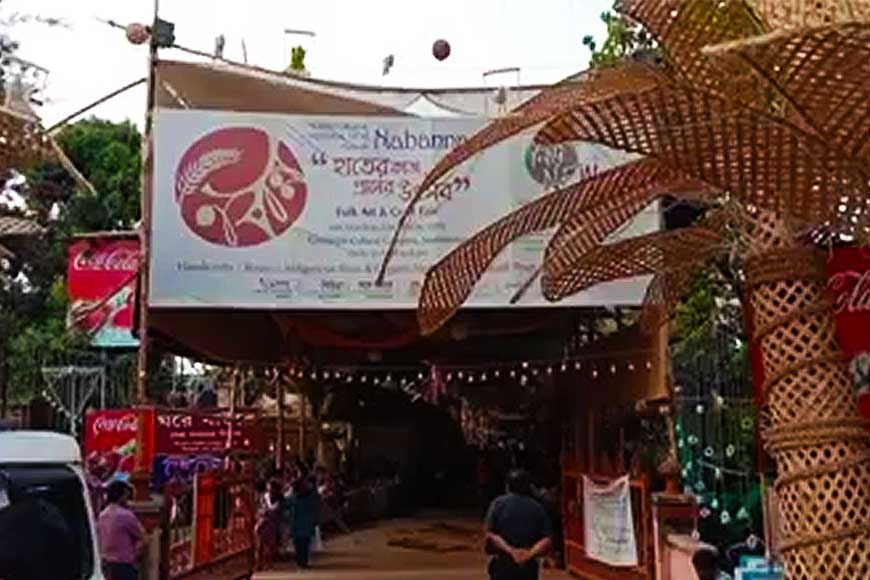 This will be followed by a discussion on the stalwart artists/teachers who not only gave a new direction to Kala Bhavan, but also to modern Indian painting and raised Santiniketan to a level of unique eminence in the field of modern. Participants include Jogen Chowdhury, veteran artist and Professor Emeritus, Kala-Bhavana, Visva-Bharati and leading art historian, R. Siva Kumar.
Another panel discussion titled Notun Chinta Bhabna (Tinkering with new and innovative ideas) will feature six local artists/ designers who work with natural ingredients and environment friendly material. Seagull Books will host an exhibition of their books at the venue. Eminent Hindustani classical music exponents Ranjani Ramchandran and Peter Panke will share nuggets of their experiences of the musical journey with the audience. The day's programme will conclude with an audio play, William Meets Tagore. Renowned theatre personalities, Anasuya Majumdar and Biplab Dasgupta will act in this production.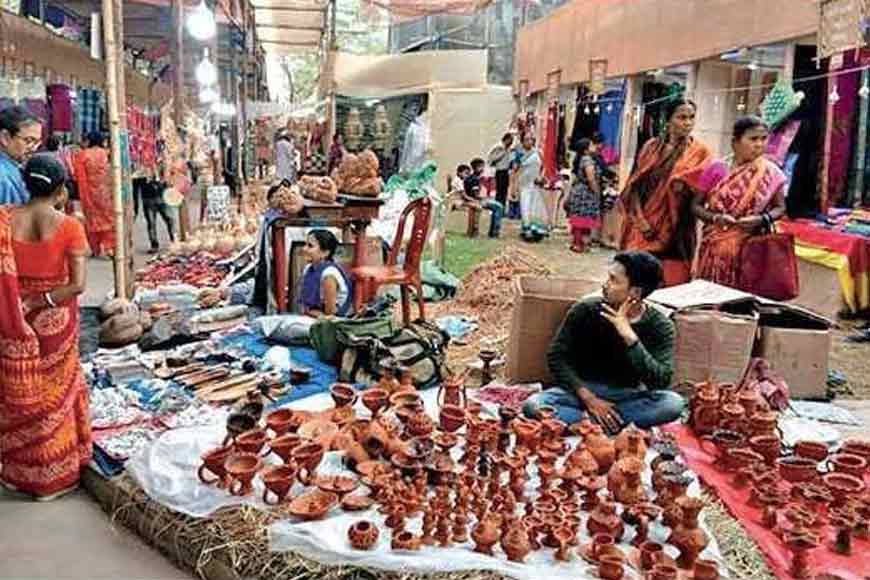 The highlights of the second day's programme include lectures/ discussion on a plethora of topics including Comics of Bengal, Home and the World, Learning to Grow and Music, Memory and Community. Participants include artist Pinaki Dey, Director of Dhaka Lit Fest, Sadaf Saaz, Dr Jurgen Axer from Auroville, educator Dr Boro Baski and Saikat Mazumdar, folk singer Nirmala and lyricist, singer and founder of the folk-rock band, Imphal Talkies and The Howlers, Ronidkumar Chingambam aka Akhu, and cultural expert and Executive Director at India Foundation for the Arts, Arundhati Ghosh. Also, a special segment has been organized to pay homage to legendary esraj player Ashesh Bandyopadhyay on his centenary year.
A 12-day handicrafts fair will be held till 11th March, where over 200 artisans from around the country will participate and sell their handcrafted wares. So be at the land of Tagore for this artistic extravaganza!
Story Tag:
Festivals of Shantiniketan