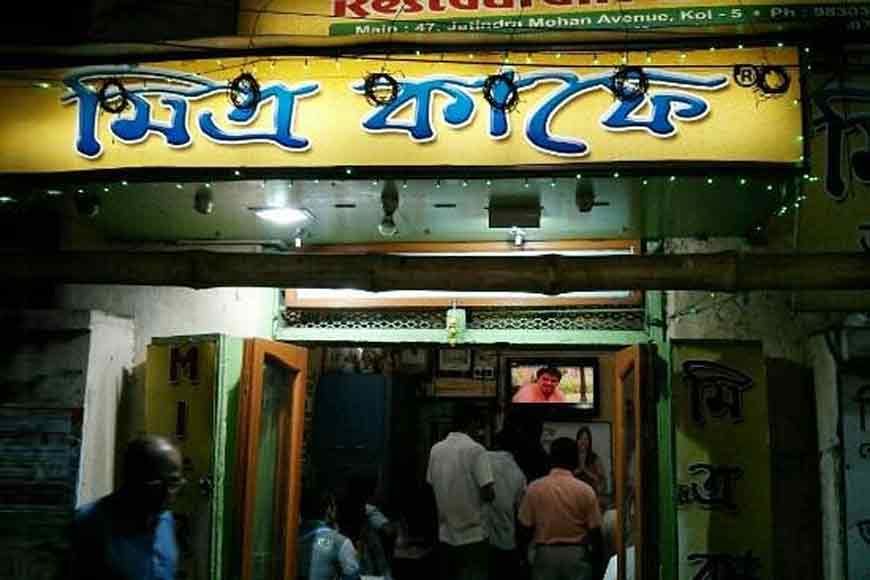 Two inches by five inches --- well that's not the size of a miniature book, but that of a hot and spicy chop, taken off an oil laced kadai at one of the famous, more than a century old shop of Kolkata. Yes, last week, on a rainy afternoon I decided to drop in at Mitra Café.Missing their sinful yet yummy Kabiraji and Cutlets on a monsoon afternoon would have been a greater sin on my part. Hence no point showing restrain.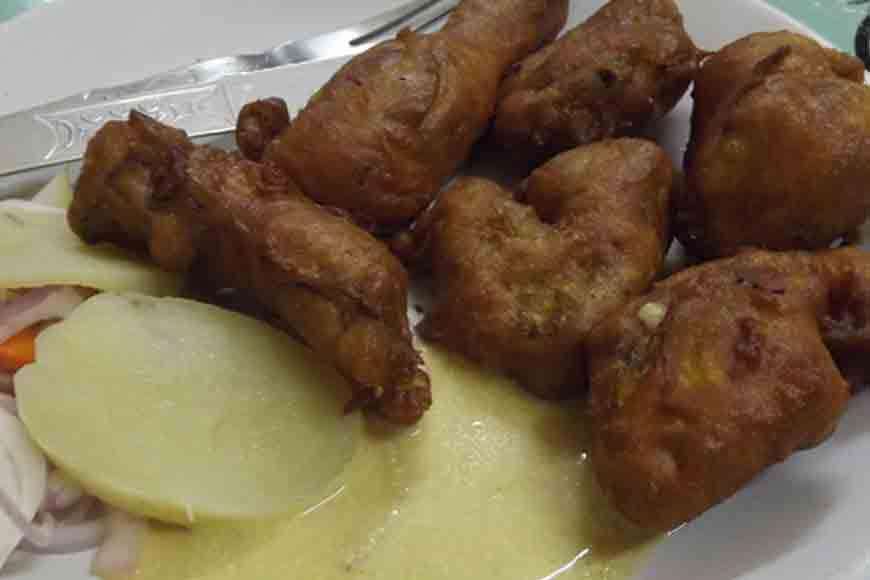 Chicken Pakora
What I was probably not prepared for was the 'Idiot Brain Chop!' Being a student of Jadavpur University, I was well acquainted with names like 'Dhoper Chop,' but mixing brain and chop together, was bit of a difficult choice. But this has turned into a famous signature dish of Mitra Café, successfully being sold for almost 80 years. It is made from the brain of goat.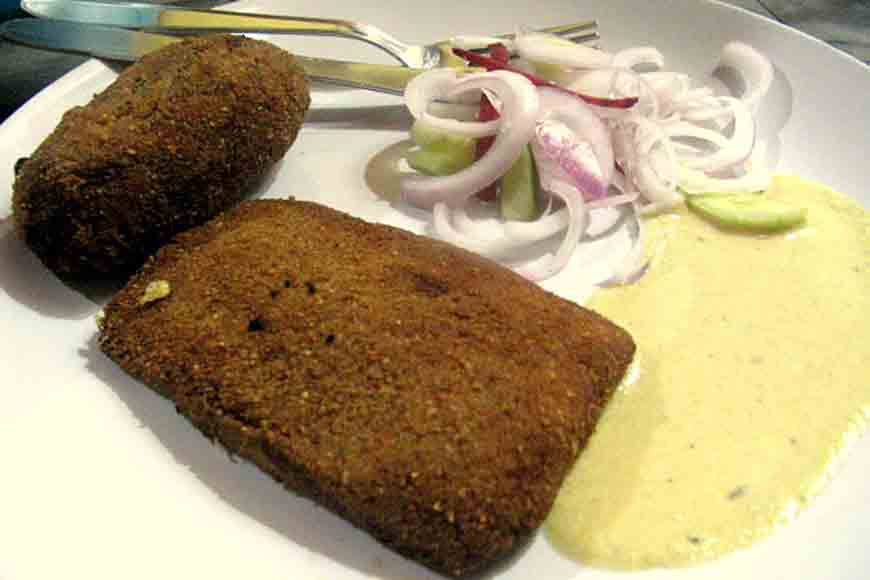 Fish Delicacy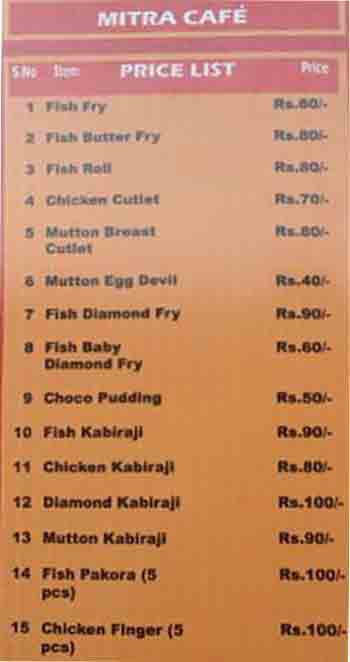 As you enter this iconic shop opposite Shovabazar Metro Station, on Central Avenue, you realise the shop hasn't changed a bit, that old world charm, those rickety chairs, oil-soaked walls, yet not a dent on their food and signature dishes. Even at an age when foodies are spoilt for a choice by the 'Chinese food revolution' at cheapest prices, here is a shop whose cutlets, kabiraji and chops are still equally popular. Tapas Roy, present owner of Mitra Café shared a funny anecdote about Kabiraji – the mystery how 'Coverage' turned to Kabiraji. Incidentally, chicken, mutton and fish fillets are covered with a batter, that lends the name Kabiraji/ coverage to the dish.
Roy also told us they have 4 outlets now, at Shyambazar, Gariahat and VIP Bazar. "The ingredients we use are raw meat, chicken and fish, which are mixed with a batter of duck egg along with white biscuit powder and our own spices. This is the USP of Mitra Café." In 1910, the café was started by Ganesh Mitra and later was passed on to Tapas Roy's grandfather Sushil Roy. In this age of fusion food, we are losing on the quintessential Bengali snacks, but thanks to age-old shops such as Mitra Café, we still get a taste of yesteryears.