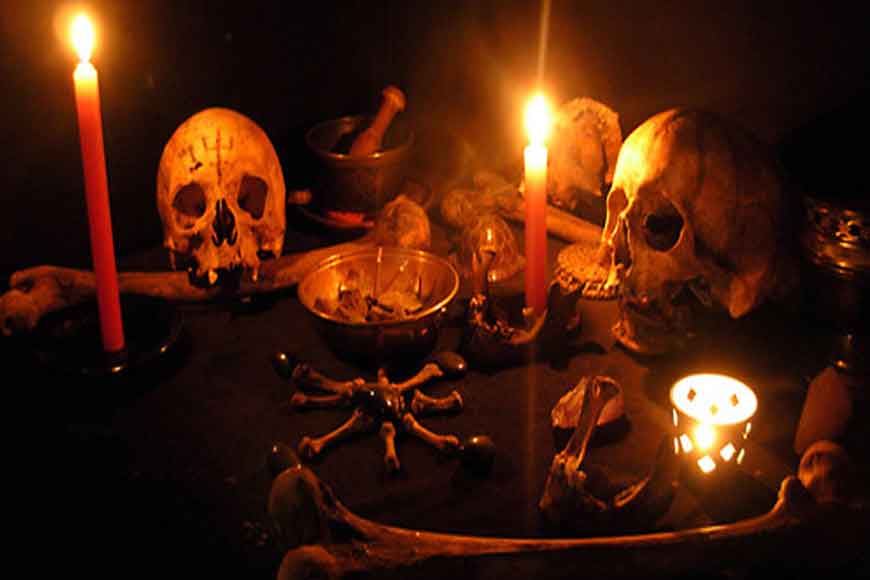 Did you know there are many ghostbusters and spirit chasers in Kolkata? Not the typical ojhas who use brooms and mantras, to drive away ghosts and spirits, but whisperers and sorcerers who might are in great demand, even though their chambers like in roadside shacks. Since morning there is a beeline of visitors from different districts of Bengal to the Pagla Peer Baba mosque in Tollygunge. Families bringing in 'patients' who are thought to have been spooked by ghosts and exhibiting paranormal activities. They are confident that Md Halim Ali, the ghostbuster will surely drive away the spirits that are residing in the patient's body.
Well, Halim Ali is equally confident and claims to have tamed hundredsof ghosts and even boasts of driving away a complete family of ghosts once. Ghostbusting is a profession that has come down generations for Ali. His father Isha Ali Shah was also a ghost trainer and trained people in the art of 'driving away spirits.'Ali cannot see spirits, but he can hear them. He also claims some ghosts even confide in him as to why they entered a 'patient's' body and why they loved residing there.'His visitors are also equally confident of peer baba's capability. Ararti Devi, a resident of Budge Budge, who came with her cousin who seemed to have been possessed, says: 'A few days back, he had expelled a ghost that entered the body of a boy and the ghost told him where and whenhe entered.'But the most difficult ghost he had to drive away was a soldier ghost from Uttar Pradesh who had come with his team and had to be sent back to rest.
A stone's throw from this Mazhar on Anwar Shah Road, beside Naveena Cinema Hall, is the shack of 90-year-old Rewa Das, who specialises in driving unmarried ghosts and ghosts of couples. Even educated people including government employees are found sitting around his shack. He claims to have achieved the highest degree of Tantra from Kamakhya, where he lived since he was 8 yrs old. He has a special technique of driving spirits, he is the Ghost Whisperer. He claims to have a special mantra that he whispers into the ears of his 'patient' and the ghost runs away.
South Kolkata has another address of a spirit chaser, in the old alleys of Hazra. Here stands a century old building in a dilapidated state where hardly anyone lives. This is the den of not ghosts, but of ghost buster Basudeo. He specialises in female patients who have been snatched by male ghosts! Basudeo claims to have saved a woman once from a Rajput ghost, who came with a gang of four to force her into marrying.
However, believe it or not, most ghostbusters claim, ghosts also want something in return. At times they ask for their family members to offer 'pindi,' at times a greedy ghost even claims for a dish of mutton or chicken!