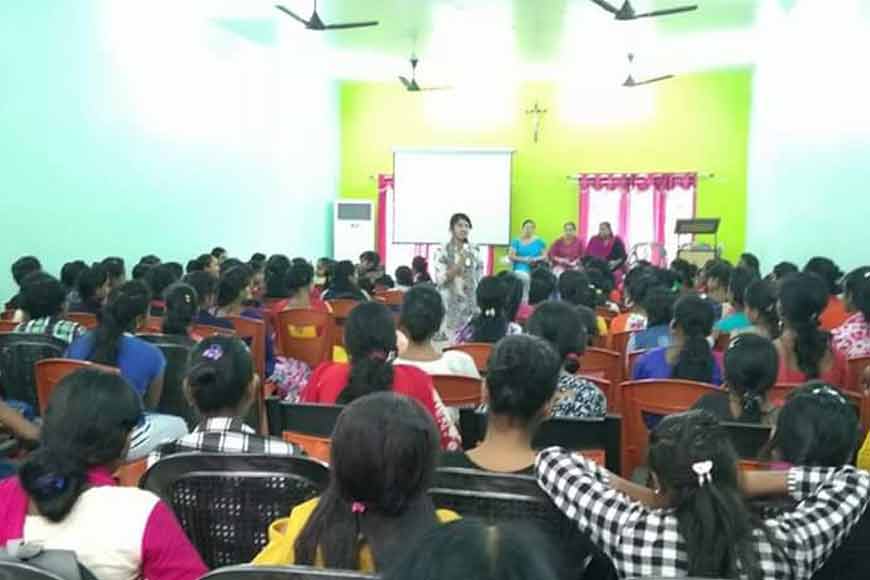 Have you heard of Girl Gangs? Not the ones that we see in movies, robbing people or taking the law in their hands, but something on the lines of Kanyashree Brigade that Bengal had seen almost a year ago in villages of Murshidabad. Now comes the 'Girl Power Group' formed in bordering villages of North Bengal, with an aim to prevent trafficking of girls in this region. North Bengal borders Bangladesh and Nepal and is a fertile ground for international trafficking gangs. Also, this area is dotted with villages that are primarily impoverished. Poor parents often themselves sell off their girls to traffickers in lure of money.
The Girl Power Group will aim to create awareness about this nexus and educate parents. One such group operates in Fasidewa village on Bangladesh border, and others in Kahribari, Binnabari and Raniganj Panishali. Around 25 girls are there in each group who go from door to door creating awareness and training girls to fight it out. Interestingly, a part of the training is learning football. Girls are taught to play different games to increase their physical ability. Amos Shiring, a volunteer with World Vision, an NGO that works with trafficked girls in the region have helped to appoint two football coaches for the Girl Power groups.
The girls living near the borders are taught to be aware about the organisations that work in their favour and make necessary arrangements in case they get to know of a family who are trying to sell off their daughter. Rosalie Datta of voluntary organization,also trains young girls about 'good touch and bad touch.' They organise such meetings in villages twice a week. At times even a good life and work in the cities lure the girls to flee these villages.
CINI's Shekhar Saha, said they are working against the trafficking of girls along the Nepal border. Due to such efforts, trafficking of young girls has reduced considerably in this region. In 2004, twenty girls were rescued annually from the Nepal border, in 2017 it has come down to only seven in a year. Yet the Girl Power Groups work relentlessly to save the Girls of Bengal. Kudos to them on International Day against Illicit Trafficking.