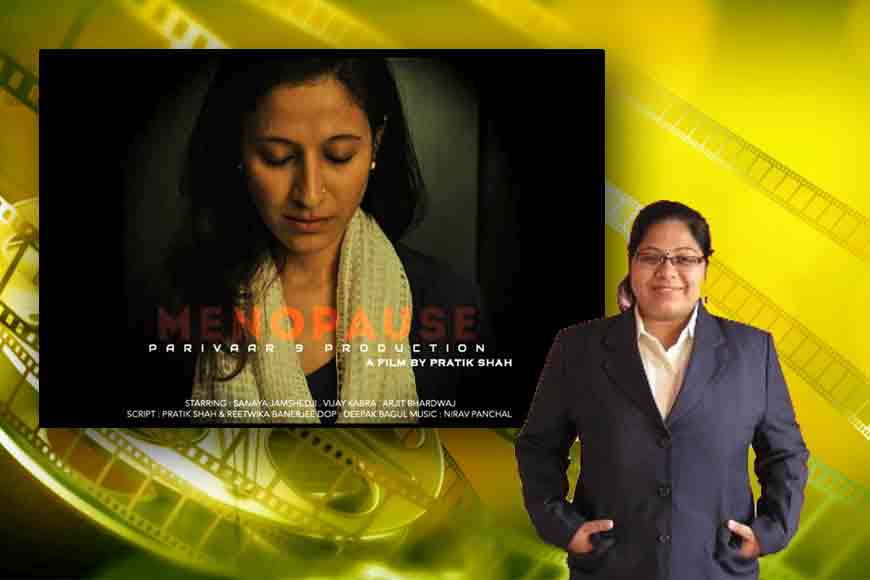 Since time immemorial, menstruation has been considered a major social taboo in India. Lack of awareness in an otherwise technologically advanced India, women have been treated as 'impure' during menstruation. Even in 21st century India, many women are forced to adhere to dominant patriarchal discourse and are subjected to various restrictions when it comes to religion, culture and society. When it comes to the society, there still lies a sense of deep-rooted shame and stigma associated with a natural phenomenon related to a woman's body, be it menstruation or menopause. Menstruating women are restricted from entering holy premises and performing any kind of rituals. Even in the urban milieu of the country, menopause and menstruation continue to be hush-hush affairs.
The recent Sabarimala incident has opened eyes of many, who believed that India is moving from regression and walking towards change. For ages, the Sabarimala temple in Kerala was only open to men and restricted the entry of menstruating women (10 to 50 years old) as it would act as an impediment in the path of chastity of the celibate deity- Ayappa. Despite a Supreme Court verdict, menstruating women are still being restricted the entry.
Amidst the backdrop of a country shaming and stigmatizing menstruation, Reetwika Banerjee has made a sincere endeavour to break- free from this social taboo through her short film 'Menopause' which has been nominated under the short and documentary section at Kolkata International Film Festival (KIFF). Directed by Pratik Sakh and written by Reetwika, this 20-minute film is an attempt to normalize the concept of menopause in an orthodox societal structure which does not allow women to talk out issues like menopause without inhibition or without the fear of being judged by the custodian of regressive Indian culture.
"In recent times, social issues have taken up shape even in commercial films like Padman and Toilet. I wanted to delve deep into the lesser- talked problems of women. Even in the global spectrum, there has hardly been a movie which talks about this issue in particular. I wanted to talk about a woman who has just entered the phase of life where she is losing her biological support towards any physical indulgence. This is the time when a woman goes through major psychological changes and often succumbs to depression. I wanted to capture the agony of a woman going through this phase through my film," says Reetwika.
'Menopause' revolves around the story of a woman who is going through a major crisis because of menopause where her family comprising of her husband and son --- two male entities who are ideally supportive but are unable to comprehend the changes within her psyche. Her boss yells at her, her son reminds her of her imperfections, the husband threatens to be infidel when she faces a sense of aversion while making love. The story takes a turn when she has an outburst and narrates what she is going through to her family. The lead cast features Sanaya Jamshedji, Vijay Kabra and Arjit Bhardwaj.
Reetwika rightly feels: "Even in homes, no matter how progressive it is, nobody talks about issues like menopause or menstruation with an open mind, failing to realize these are basic biological changes a woman goes through just like puberty for teenagers. Even women are reluctant to speak about them. It is about time that we create a truly intrusive environment for women within homes and society at large. My film gives out a message which asks the society to let a woman speak her mind without fearing the repercussions. Let us give them a patient hearing and address their issues. Only then can we expect a change."
The film has received support from the West Bengal Government and aims to reach out to various strata of the society, including the rural masses residing far away from awareness.