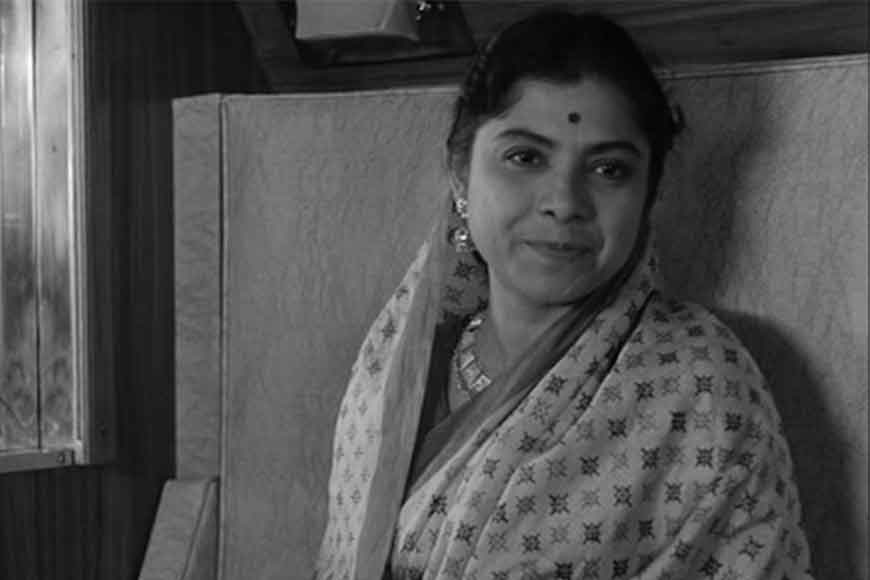 She had reigned Bengali celluloid even before the era of Uttam Kumar, Soumitro Chatterjee and Suchitra Sen. It was just after the silent era of celluloid was over, and the black and white age started. She was Bharati Devi, who was often seen pairing with Asit Baran, in all her grace and poise. Remember films like Doctor, Shapmukti, Kashinath, Chandrashekhar or even Nurse Didi? Her charismatic screen presence in every film she acted in, made her a great actress of her times.
Bharati Devi belonged to an era when the silent era phase had just been over. She belonged to a rich and conservative business family. Married off at only thirteen, she had a very difficult time at her in-law's house. She had the courage to protest and return to her father's place. Her father Harendra Krishna Das helped her to get a divorce even in those days. This is the time when her independent life began and destiny brought her to the New Theatres in 1939. She got noticed in her very first film Daktar. The film released in 1941 and was directed by Phani Majumdar. Late actor Jyotiprakash Bhattacharya acted opposite her.
In an interview, Bharati Devi had said: "There was a scene where the hero was supposed to knock at the door. I thought my onscreen brother would come. Instead of my brother, there would be my lover at the doorstep! The director explained the scene to me and said that he would give me a gift if the first shot was okay. I was not the nervous type and the very thought of a gift compelled me to deliver a perfect shot. Phanibabu patted on my shoulders and gave me a huge chocolate."
Throughout the course of her entire career, she has worked with every iconic director of the industry from Devaki Bose of New Theatres, Satyajit Ray, Tapan Sinha and in later years, she had also worked with Rituporno Ghosh. New theatres used to make double-version films such as Protishruti, Kashinath and Saugandh. Ashok Kumar took her to Mumbai. She was also considered to be one of the first models. During 1940's, Bharati Devi was approached by Lux company for modelling. She did not ask for any remuneration because according to her, "They clicked just a few snaps. All I had to do is just holding the soap and smile! Why should I charge anything for such a simple task?"
Ashitbaran and Bharati Devi made a romantic pair onscreen. Interestingly, they were childhood friends. Bharati Devi called him 'Kalo.' They did many films together and called each other 'partner.'Pahari Sanyal and Pankaj Mallick were more of mentors than co- actors for her. She also acted opposite Uttam Kumar in Sahajatri and Moner Moyur. While talking about Uttam Kumar, she had once said, "Uttam Kumar was a newcomer then and very lean. He was very shy and never looked at girls. I used to wonder, how will I deliver romantic scenes with him?"
Bharati Devi had a terrific sense of humor. She had the capacity of looking at the sunnier side of things even in the most distressful conditions. She had recalled one such story while shooting Moner Moyur. A bunch of dacoits suddenly arrived at the shooting spot out of nowhere. Everyone ran for their lives. Bharati Devi was hiding under a car seat. The police had also arrived. Later it was discovered the bunch of dacoits were invited by the owner of the house where the shooting was taking place as he could not endure the noise that was being made by the shooting party. "The dacoits requested to watch our shooting, brought sweets for us and then surrendered,"said Bharati Devi in her usual fun loving way.
In later years, Bharati Devi also worked in several daily soaps. She breathed her last on December 30, 2011. Bharati Devi belonged to the rare breed of actors who never craved for the limelight. She broke all barriers and entered the world of cinema. She made her mark on celluloid with her powerful acting and her simplicity. Perhaps, this is the reason, we will always remember her.