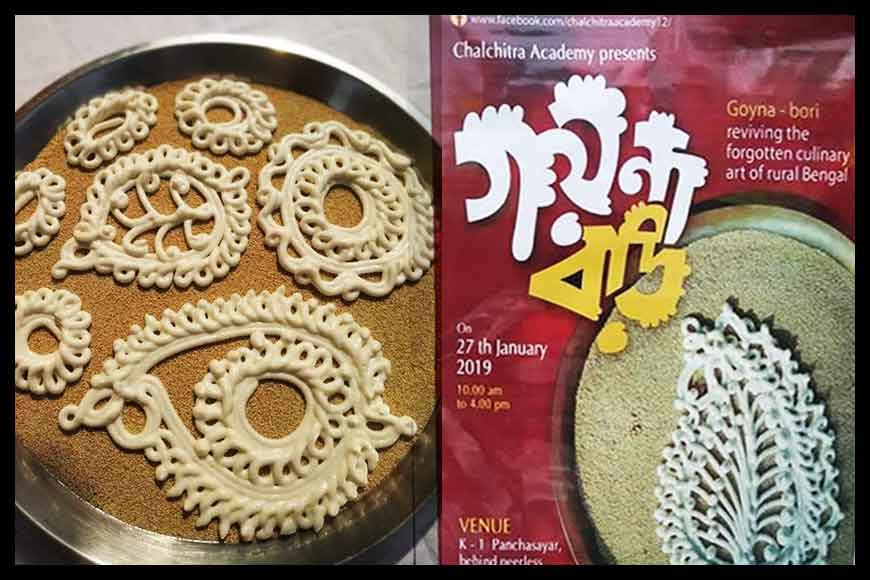 Remember that scene from Satyajit Ray's Agantuk, where the globe trotting uncle is treated to Goyna Bori after he returns home decades later? Ray probably used this particular food item, like he had also done with Bengali Shukto in his Feluda stories, to stamp upon the quintessential Bangaliyana. For there are certain food items like Goyna Bori which are not just dying art forms, but also can only be related to the fertile soil of Bengal and to the artistic Bengali intellect.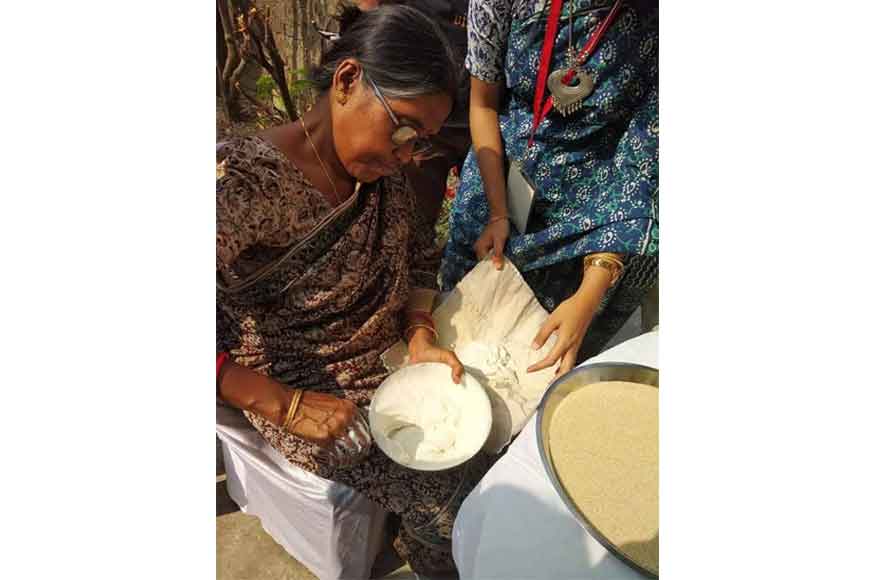 Art of crafting the artistic bori
These days, even if boris are available in supermarkets in packaged forms, Goyna Bori is hardly ever available in the markets. Just like Nakshi Pithe of Opaar Bangla was an artistic culinary delight and hardly anyone can prepare it these days, similarly Goyna Bori is an art that has hardly been handed down generations. So, there is every possibility of this art form vanishing. Thus, to preserve this art form, Chalchitra Academy had come forward recently with an enriched workshop on how to prepare Goyna Bori. They brought in experts from Midnapore to give first hand lessons on the preparation. As Mrinal Mondal of Chalchitra Academy mentions: "We need to inculcate such dying art forms among youngsters, otherwise this art form will be lost one day. Keeping this in mind we arranged this workshop and many young people came forward to learn and appreciate the art form." Once a great favourite with the aristocratic families of Midnapore, Goyna Bori later spread to homes of entire Gangetic Bengal including Sunderbans.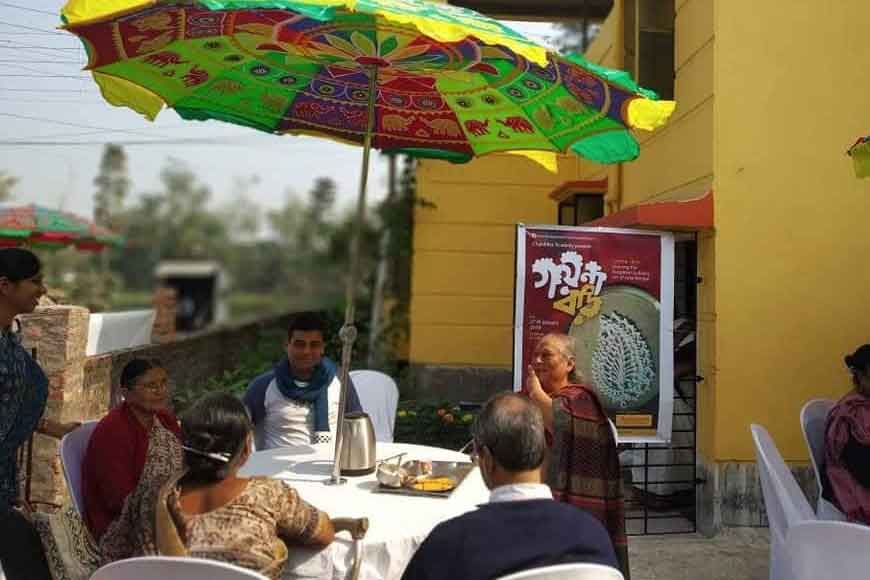 Gathering at the venue
At times, these artistic fragile boris are deep fried and had as an accompaniment with rice, dal or simply with a bit of ghee in piping hot plain rice or they can even be had as snacks.They usually have a covering of Posto or poppy seeds to give them a crispy edge. The designs are varied and extremely artistic, going into the details of an alpona motif. That's where lies the art form of Bengal, which even gets expressed on the palate of a foodie Bengali.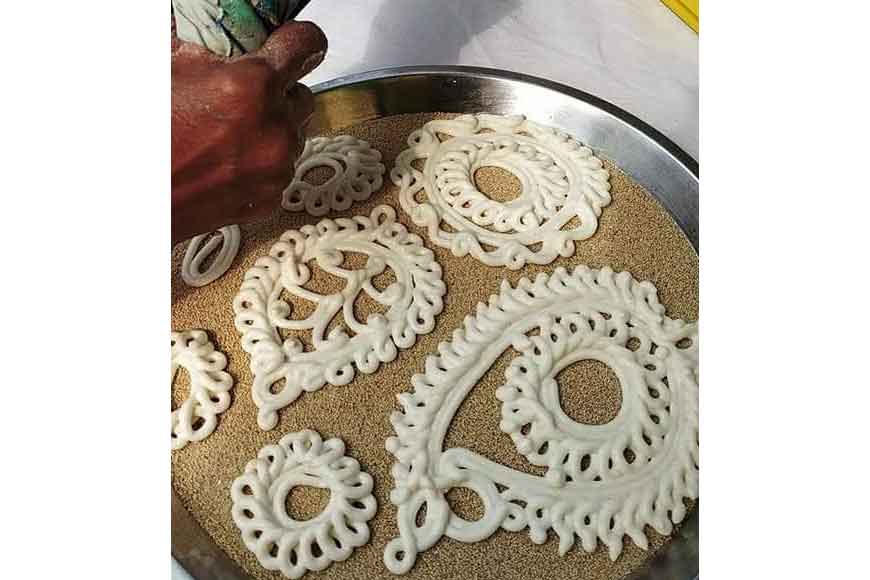 Exquisite designs of the Goyna Bori
Chalchitra Academy has been relentlessly working in resurrecting the dying art forms of Bengal. Previously they have done similar workshops for recreating other art forms like Babu Putul, Galar Putul, Sholar kaaj etc.