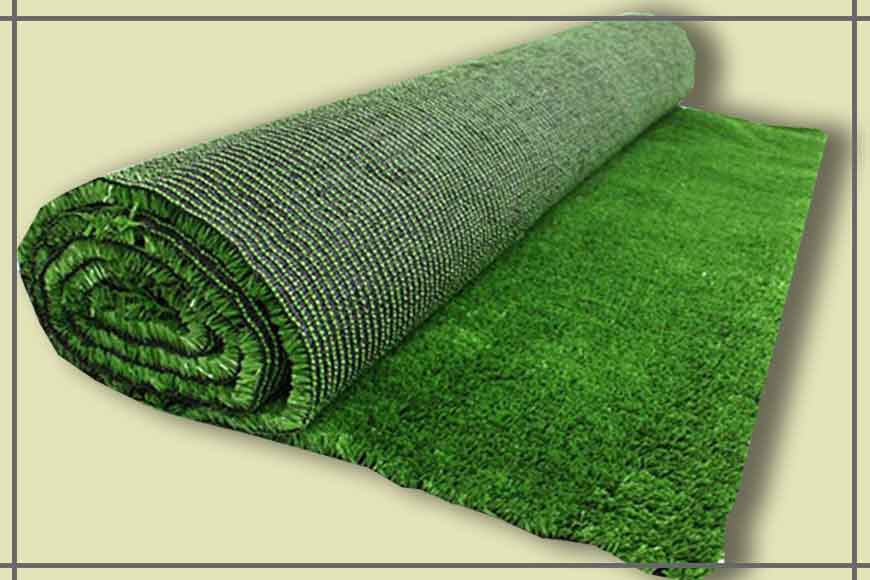 Who knew that cultivation of grass would make farmers earn lakhs? Since ages, farmers have been concentrating on cultivation of a variety of crops with an aim to earn profits. The farmers of Rajarhat however have come up with an innovative way of cultivation of a variety of grass. This kind of cultivation is being practiced in around 20-25 villages of four Gram Panchayats of Rajarhat.
Grass cultivation can be practiced throughout the year. There is no specific season for it. Even extreme weather conditionssuch as heavy rainfall does not impede the growth of grass. Grass carpets are highly used in various parts of the world as it enhances the aesthetical value of any venue. These are generally made of Mexican grass. The profit involved in grass cultivation is very high. Therefore, the farmers have emphasized on the cultivation of these forms of expensive grass. The farmers of Chandpur, Patharghata, Rajarhat- Bishnupur 1 and 2 have been cultivating these extraordinary forms of grass.
The farmers are receiving a lot of support from the government for the cultivation of grass. In a bigha of land, the total amount of cost involved in the cultivation of selection grass is as much as Rs 20,000. Out of this, Rs2000 is spent on soil, Rs 5000 on plastic, Rs 6000 on fertilizers and Rs 7000 on labour. The grass is sold at Rs.50,000 in the next two weeks, thus helping farmers to earn huge profits.