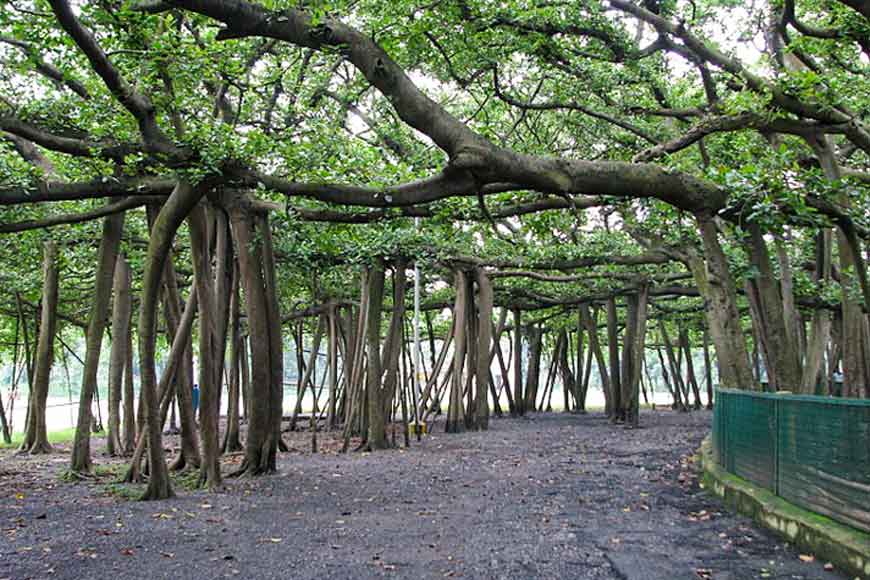 Kolkata's oldest citizen, the 270-year-old Great Banyan Tree of Indian Botanical Gardens at Shibpur has been ravaged by Cyclone Amfaan. The tree that successfully withstood two earlier super cyclones of the 19th century in 1864 and in 1867, could not do so this time. The old prop roots have been ravaged and the tree that stood like a canopy even during earlier cyclones like Aila, Phani etc, have been almost destroyed by Amfaan's fury.
A recent survey had revealed the tree had increased its girth by almost two acres in the last 30 years. This tree is nick named at the Walking Tree. It even finds its place in the Guinness Book of World Records as one that has the largest canopy and covers the widest circumference. The tree had around 4,000 prop roots that kept it alive and. It was 25 years old, when Robert Kyd chose the spot to set up a Botanical Garden in 1787 and over the years the huge tree with its prop roots stood over an area of 4.67 acres. However, botanists are trying their best to save the tree as much as they can as some of the prop roots are still intact.
Not just this huge tree, many other important trees of Botanical Gardens have been destroyed as well, including the only full grown Kalpavriksha and large number if Mahogany trees along the Mahogany Avenue!
Story Tag:
Cyclone Amphan, Shibpur Botanical Gardens