Griffon vultures of Rajabhatkhawa return with a flock of rare vultures from Pakistan and Nepal!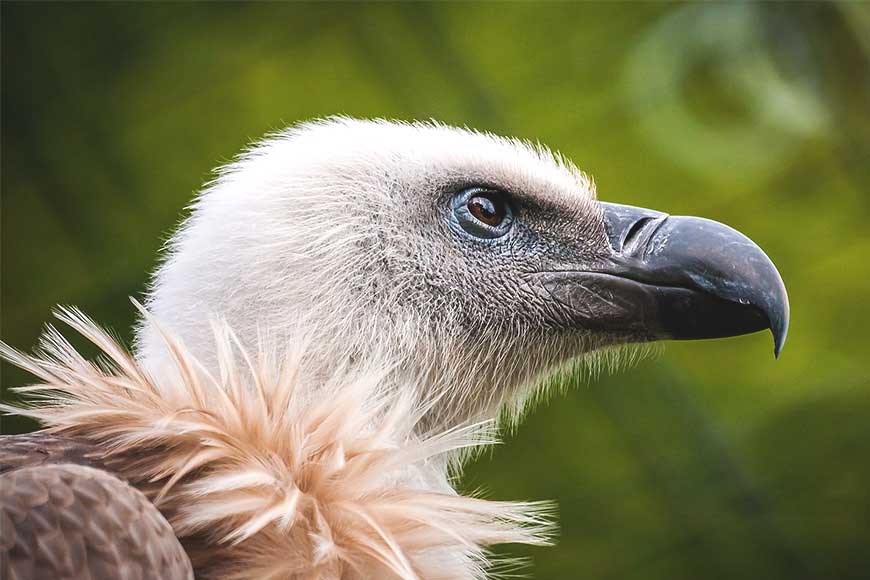 When a species experiences catastrophic population decline, any bit of good news is cause for celebration. Six Himalayan Griffons which were released from the aviary of the Vulture Conservation and Breeding Centre (VCBC) in Alipurduar's Rajabhatkhawa, adjacent to the Buxa Tiger Reserve last year, returned to the centre recently, accompanied by a flock of rare species of vultures from far off land including Nepal and Pakistan. Forest officials were elated to witness this "landmark event." The addition of new vultures to the existing group is seen as a very positive sign and forest officials are upbeat about the success of this project for the conservation of the critically endangered scavenger birds. At a time when vultures are on the verge of extinction from the face of the earth, what is it that attracts them to flock to Rajabhatkhawa?
Forest officials in association with researchers from the Bombay Natural History Society (BNHS), which is helming the project, released six Griffon vultures from the aviary. These vultures were instrumental in leading a flock of vultures from different zones who were scavenging for food to Buxa forest in Rajabhatkhawa where their food was available in abundance. Two of the birds were fitted with platform terminal transmitter devices around their necks so that their movement could be monitored via satellite. They were seen flying across Nepal, Bhutan, Bangladesh and even far off Pakistan and Kazakhstan. They recently retraced their path and returned to Buxa with a host of new white backed and slender billed near-extinct species of vultures.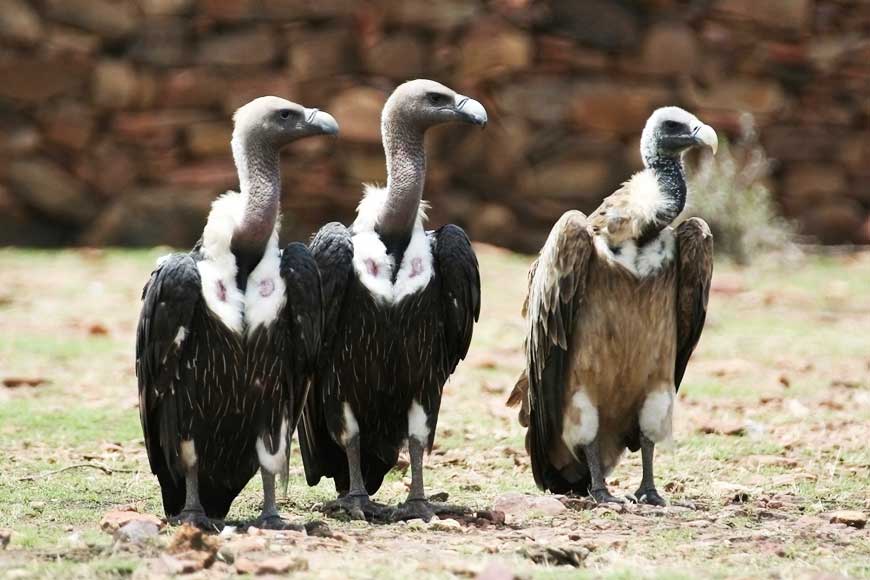 Enthused by the result, forest officials at the Vulture Conservation and Breeding Centre in Rajabhatkhawa have planned to release eight more vultures from the aviary soon. In recent years, there has been a considerable rise in the movement of vultures in this region. They can be often seen with naked eyes. Their movement is traceable via trap cameras as well. Rajabhatkhawa has indeed opened a new horizon in the sphere of vulture conservation in the country.
The platform terminal transmitter devices have been bought from the US and each set costs a whooping Rs 7 lakhs. In 2006, the Vulture Conservation Breeding Centre of North Bengal was set up to take care of the rapidly dwindling population of these scavenging birds, VCBC has enclosures of different types for breeding, nursing, looking after sick and injured vultures and colonies for vultures to live in. The main objective of this centre is to ensure the survival of and scaling up of vulture population, to make viable expansion of vulture safe zones, to release captive-bred birds in safe zones, and to strengthen sensitization and monitoring activities. At present the aviary houses 130 vultures of four species including Himalayan Griffon, slender billed, long-billed and white backed vultures.
Story Tag:
Griffon vultures, Rajabhatkhawa