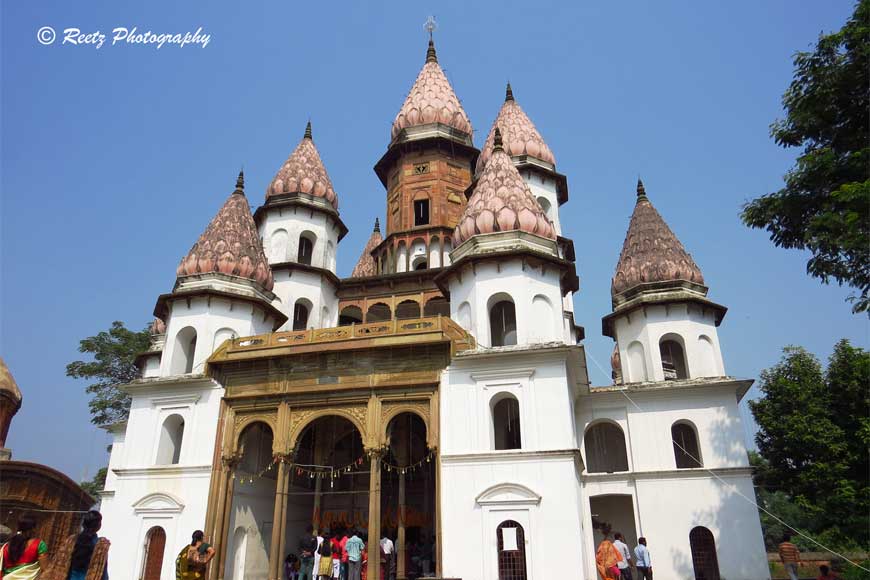 Bengal is a land of architectural splendour and they are often found on the temple walls. One such unique temple is found in Hooghly district's Bansberia. Erstwhile Zamindars of Dutta family had built an array of Hindu temples in this area, under the Mughal patronage, of which Hanseshwari Temple stands out the most.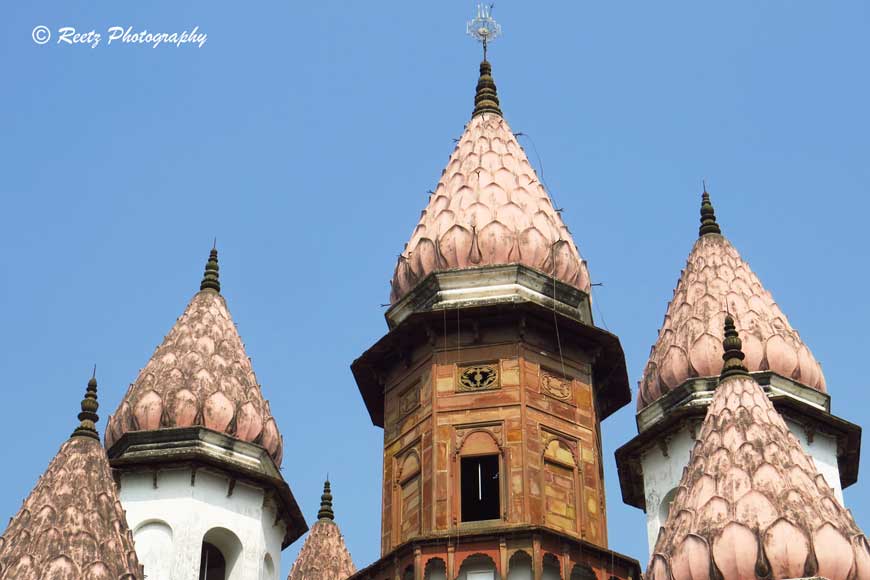 Lotus domes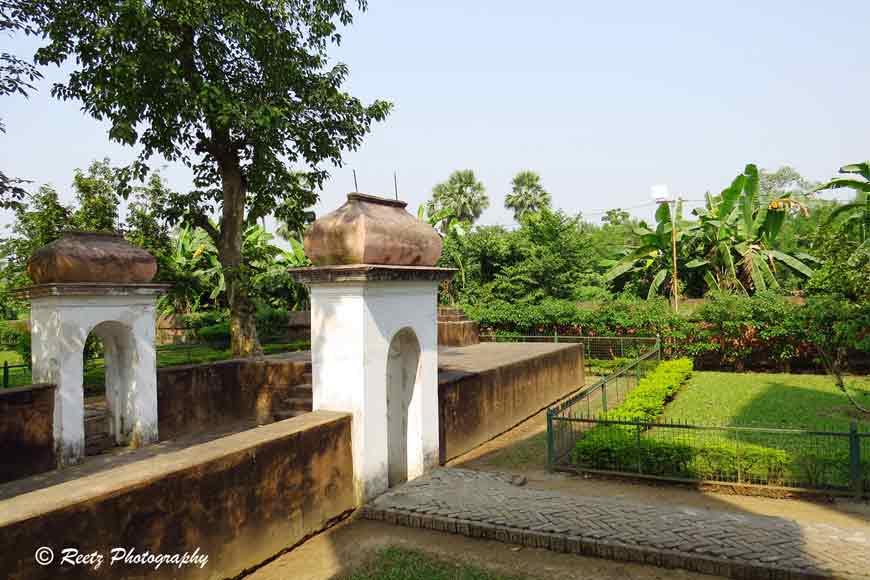 Well maintained temple complex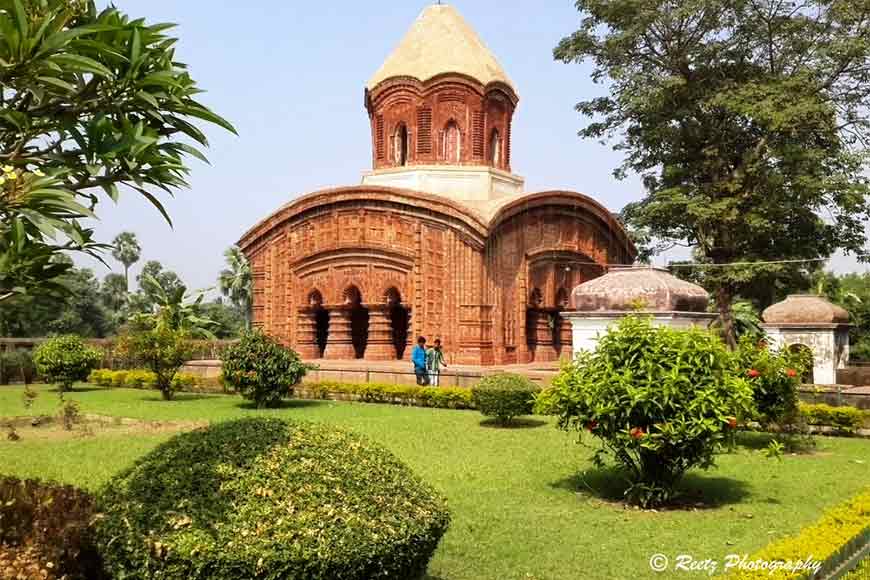 Ananta basudev shrine beside hanseswari temple
The building of the temple started during the reign of King Nrisingha Deb in 1790s, however due to his untimely demise, it was left abandoned for few years. Later between 1810 and 1817, his widow queen Shankari steered the completion of the temple. Many argue that King Nrisingha Deb was an ardent practitioner of Tantric cult which led to such an unusual architectural pattern of a Hindu temple. It has thirteen towers levelled at five different tiers, each tapering to a lotus dome. Others say, it was his queen Shankari, a lady of liberal outlook, who brought in the blend of Russian architecture during the completion phase. There is a stark similarity of this temple with Moscow's Pokrovsky Cathedral.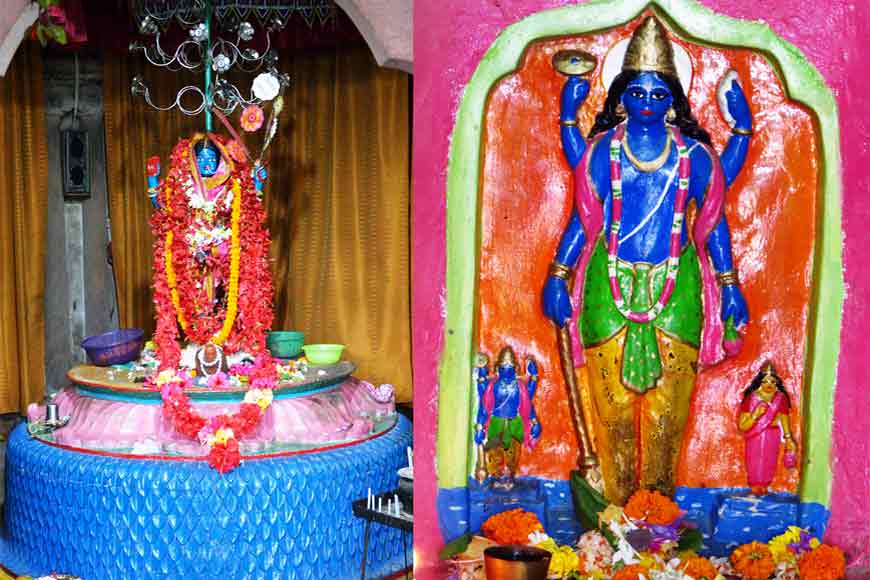 Hanseswari and Ananta Basudev idols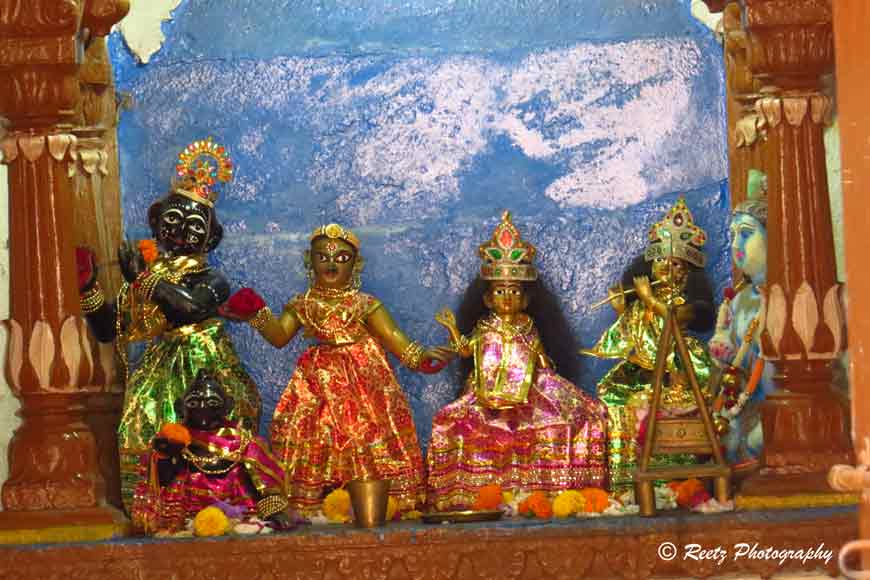 Other temple deitites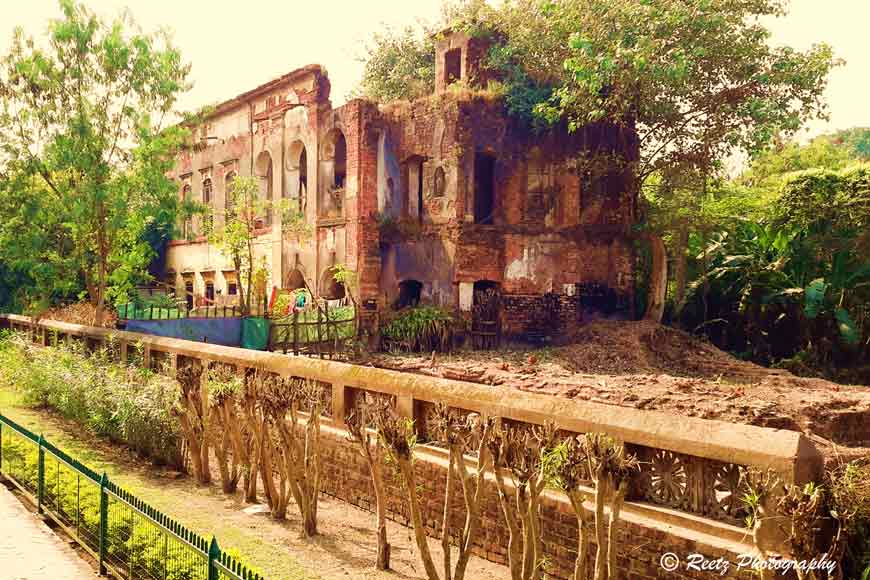 Ruins of Dutta palace behind the temple
The governing deity of the temple is Hanseshwari ('Han' means Shiva and 'Saa' means Shakti), an incarnation of Goddess Kali. Surprisingly, Nrisingha Deb's mother, a dark complexioned woman of substance, also bore the same name and persona. The idol is painted in blue and is made of neem wood, in contrary to metallic casting prevalent in that era. The temple houses a beautiful landscaped garden and an old terracotta temple dedicated to Ananta Basudev, a form of Lord Vishnu. Even today, regular prayers are offered to both the deities and animal sacrifices are performed daily. The ruins of royal residence of the Dutta's still exist behind the temple complex. The temple will leave in you awe because of the detailing of the architecture.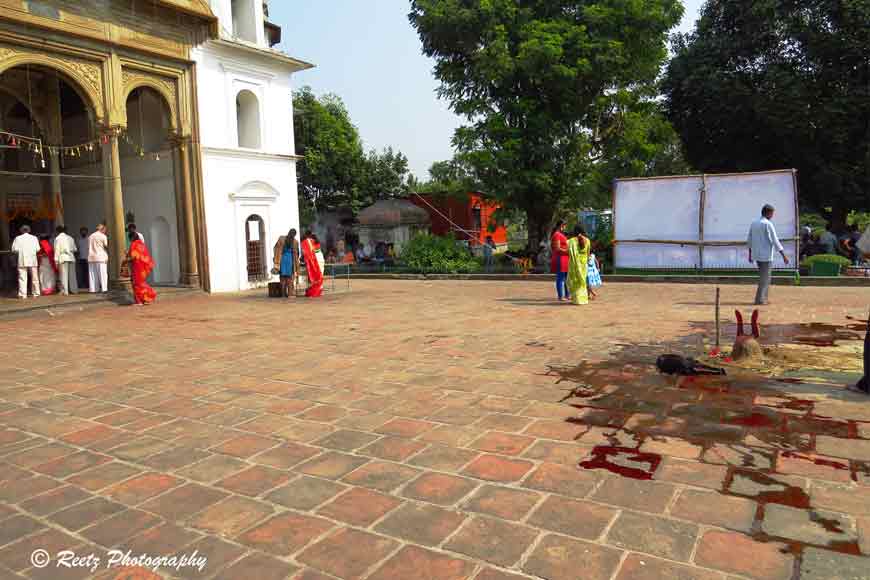 Daily animal sacrifies to the deity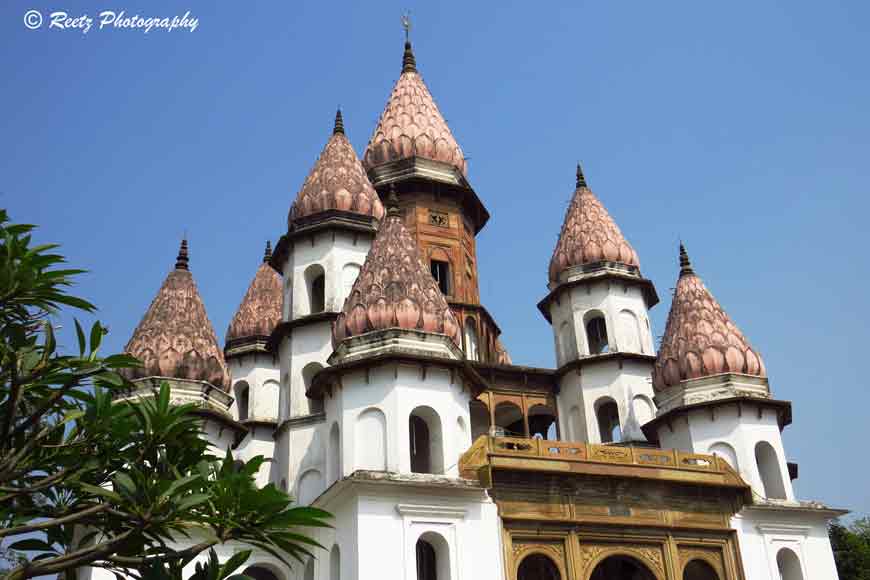 Hanseshwari temple as seen from the pond side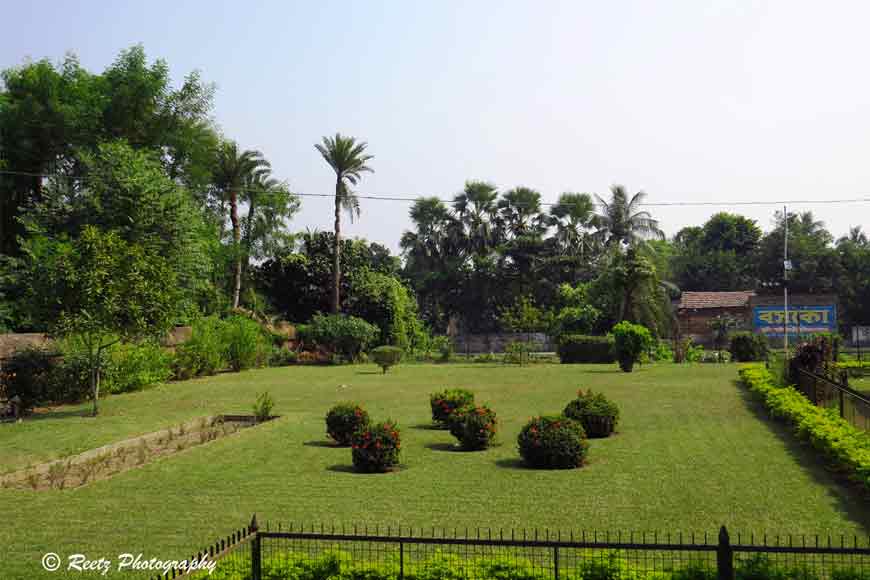 Landscaped garden
How to reach:
Best is to take a local train on Howrah-Katwa main line and get down at Bansberia or Tribeni station. Innumerable totos and hand pulled rickshaws are available for temple drop. It takes around one hour to reach the place.
Alternatively, you can drive through Old Delhi Road or GT Road from Kolkata, it is around 60 kilometers from Kolkata.
Where to stay:
There are no places to stay at Bansberia. It is best suited for a day trip from Kolkata.
What to see around:
Ananta Basudev Temple, Tribeni Sangam