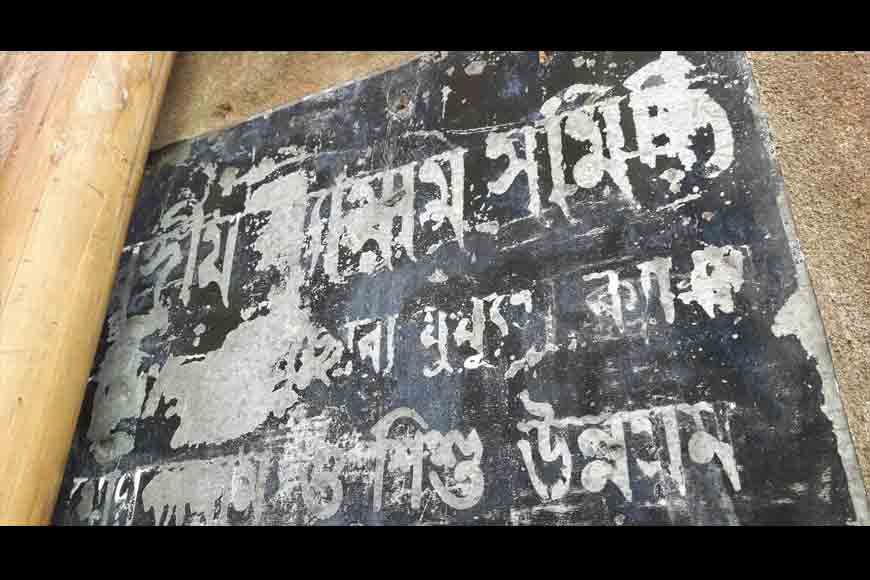 If you have read about Lathials of Bengal in Bankim Chandra Chattopadhyay's novels, you probably wondered where did they vanish? With different martial art forms from South-East Asia and states like Kerala flooding the fitness arena of Kolkata today, it seems Bengal has forgotten its very own martial arts form of Lathi Khela. When one speaks of Lathi and Bengal, the very first name that comes to one's mind is that of Pulin Behari Das and how he encouraged and trained lathials of Bengal, especially the revolutionaries who fought against British rule.
In 1928, he founded the Bangiya Byayam Samiti, an institute of physical culture and effectively an akhada where he began to train young men in stick wielding, swordplay and wrestling. Unfortunately, the remnants of the board of the akhada can still be seen along a Vidyasagar Street of North Kolkata. The akhada is no more, the instruments were taken away long back, it was first converted to a cricket training field and now a Community Hall stands in its place, catering to marriage ceremonies! It seems Bengal has little respect for a man who had almost single-handedly set up the Dhaka Anushilan Samity and even spent days at the dreaded cellular jail under British rule, one who taught hundreds of youths how to wield a simple lathi to fight against British guns. It is said the Lathials of Bengal were dreaded even by the British and they could turn those wooden sticks with such speed and ferocity that even one could not see the person behind the lathi. Bullets often fell flat before these sticks.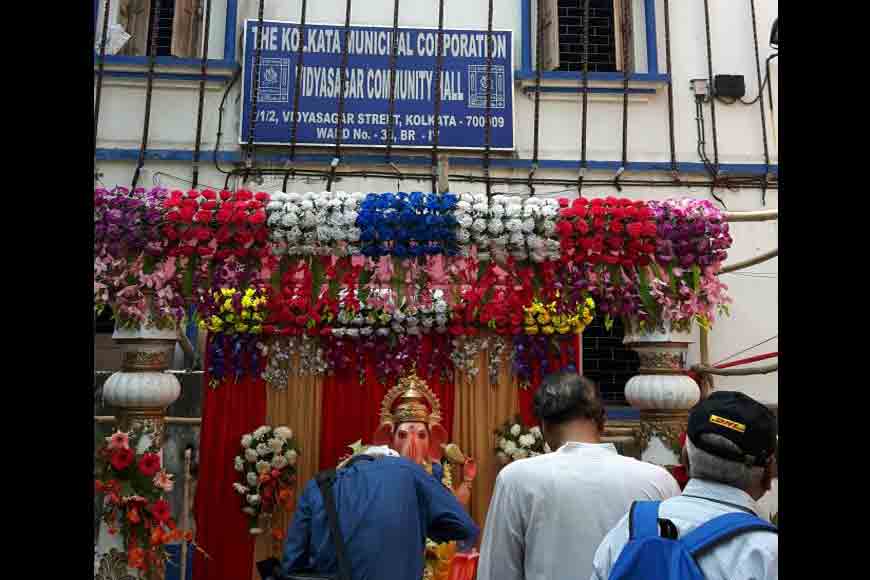 As veteran Kaushik Mazumdar who is an expert in Bengal's martial art of Lathi Khela pointed out: "Even if we try to keep this martial arts cum sports alive, we hardly get students who are willing to learn this form of Bengal's martial arts. Probably we are the last generation who would ever know Pulin Behari Das' Lathi Khela tricks." Indeed, it is sad that such a legacy is on the verge of extinction, and people like Mazumdar who was trained under late S.N. Das and Phani Bhushan Ghosh, direct disciples of Pulin Das, do not get enough encouragement to pass on their legacy to the next generation. Jadavpur University tried to bring Das' story forward by publishing a book on him, but that too had limited readers. And after the Bangiya Byayam Samity was turned into a community hall, all hopes of preserving Pulin Das' memory was further lost.
May be our next generation will only know of Gandhi, Nehru, Netaji, Sardar Patel, but not of revolutionaries like Pulin Behari Das who had inspired a whole generation of Bengalis to fight against the British with just lathis! Das came from a middle-class family of undivided Bengal, and his father was an advocate at the sub-divisional court of Madaripur, while his uncle was a Deputy Magistrate. He did his schooling at Faridpur and attended the Dhaka College. But what attracted young Das was physical training and he was largely inspired by Sarala Devi's akhada in Kolkata. He started his own lathial akhada at Tikatuli in 1903 and was himself trained by famous lathial Murtaza.
In 1906, he was nominated to organize the Dhaka chapter of Anushilan Samiti with 80 young men. Das was a remarkable organizer and the Samiti soon had over 500 branches in the province. He also founded the National School in Dhaka to train students to use lathis and wooden swords. Later, they were groomed with daggers and finally with pistols and revolvers. He masterminded the plot to eliminate Basil Copleston Allen, the erstwhile District Magistrate of Dhaka. On 23 December 1907, when Allen was on his way back to England, he was shot through his body at the Goalundo railway station but narrowly escaped.
In July, 1910, he was arrested along with 46 other revolutionaries on charges of sedition in the famous Dhaka Conspiracy Case and after trial, transferred to the Cellular Jail, where he found himself in the company of revolutionaries like Hem Chandra Das, Barin Ghosh and Savarkar. His term was reduced and he was set free.
The only organization that still carries out lathi khela is Bharat Sevashram Sangha and its sanyasis. And every year during Durga Puja at Bagbazar, Mazumdar and his fellow lathials display this martial arts form to keep Pulin Behari Das' memory alive. Don't we as a community have any responsibility to keep the legacy of Bengal's only martial arts form alive and resurrect Pulin Behari Das' akhada?