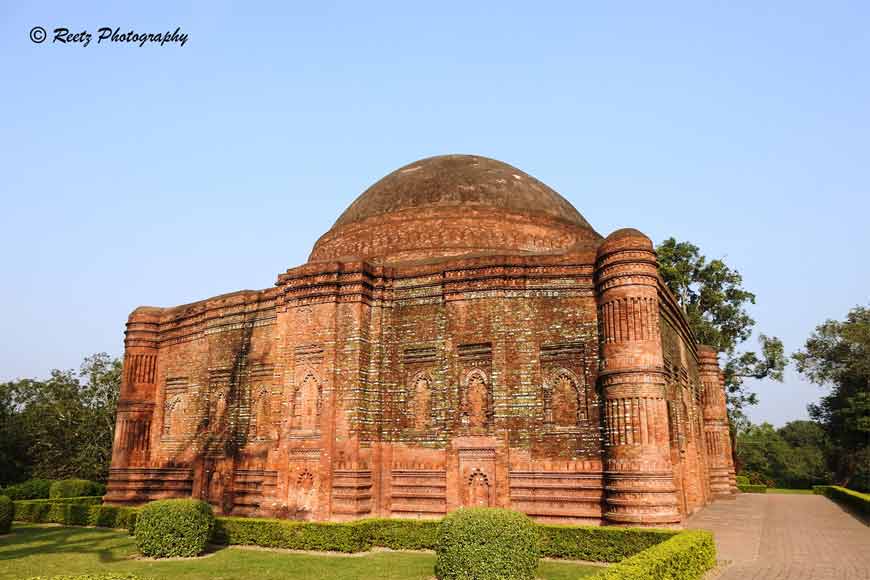 The word 'Terracotta' always brings a visual of the burnt clay temples of Bishnupur. But I was really amazed to discover an antique terracotta palace, later tuned to a mosque, within Bengal's lost capital of Gour, now Malda. Initially a planned fort city, belonging to the medieval period, Gour had always been a centre of stylish terracotta architecture. Few monuments including royal palaces, mosques, fortifications, prisons withstood the ravages of time, but most of the heritage structures stand in bones and skeletons today. Lottan Bai Manzil is one such heritage sites of Gour.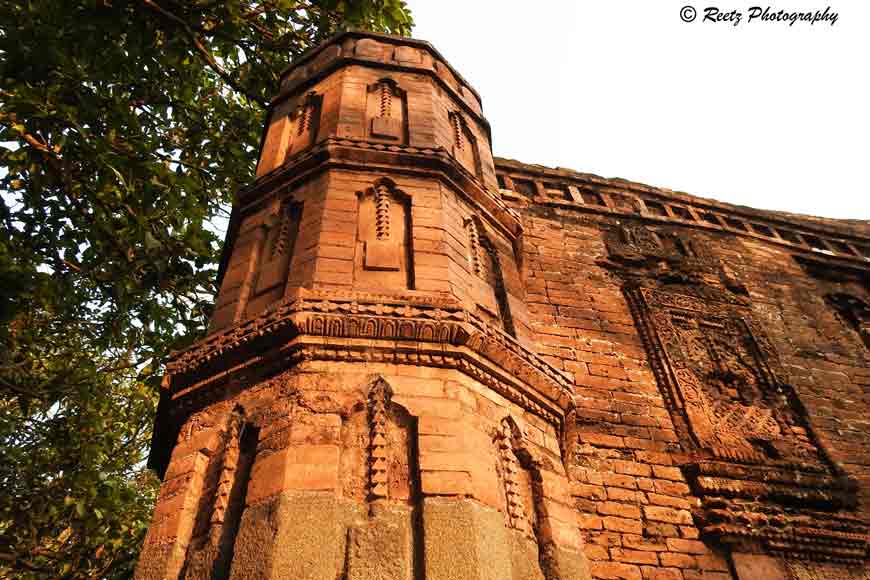 The palatial building is a double domed structure, located on the Mahidpur Highway heading towards the Indo-Bangladesh international border. The road was earlier known as King's Way or Governor's Road, but now has been renamed to Mahidpur Highway, where it ends on the Indian side. Beyond the border is the Nawabganj district of Bangladesh. Though named as a mosque now, originally it was built by Sultan Yusuf Shah as the personal residence of his favourite dancer courtesan Lottan Bai. She was a Hindu lady originally named Lata, who was later renamed to Lottan by the Sultan.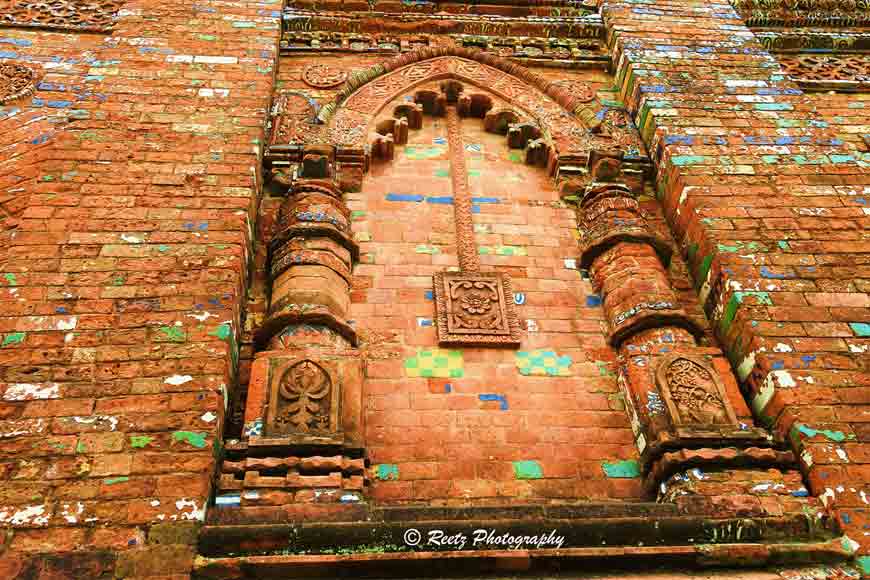 Historians believe Lottan Bai was an epitome of beauty and creativity. To ensure her dignity and also to honour her gorgeousness, the Sultan had built her this colourful mansion in 1475 AD, outside the inner fort of Gour. Majority of the terracotta decors are built in Hindu style including lotuses, temple lamps, chakras etc. The exterior walls were decorated with brightly painted bricks made of coloured glass powder (blue, red, white, green etc), only remnants of which can be seen today. It is a pity that most of the enamelled stones have vanished, remaining only in bits and pieces on the outer walls.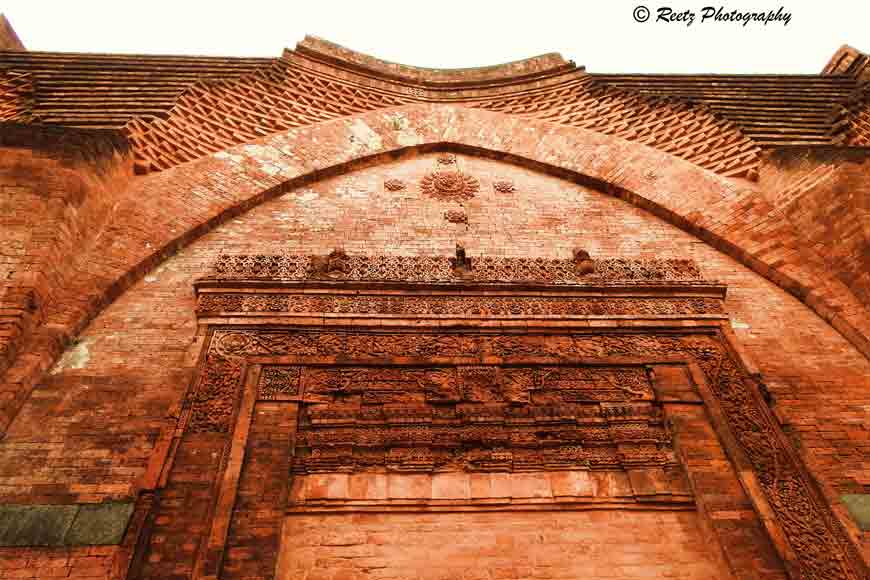 The inner hall is surrounded by verandas on all sides with sloping roofs. And the entire building is located in the middle of a huge mango orchard, famous for Fajli mangoes even today. The gardens are beautifully maintained. A worn-out tree in front of the entry gate is the only witness of the century-old secrets hidden inside the royal edifice.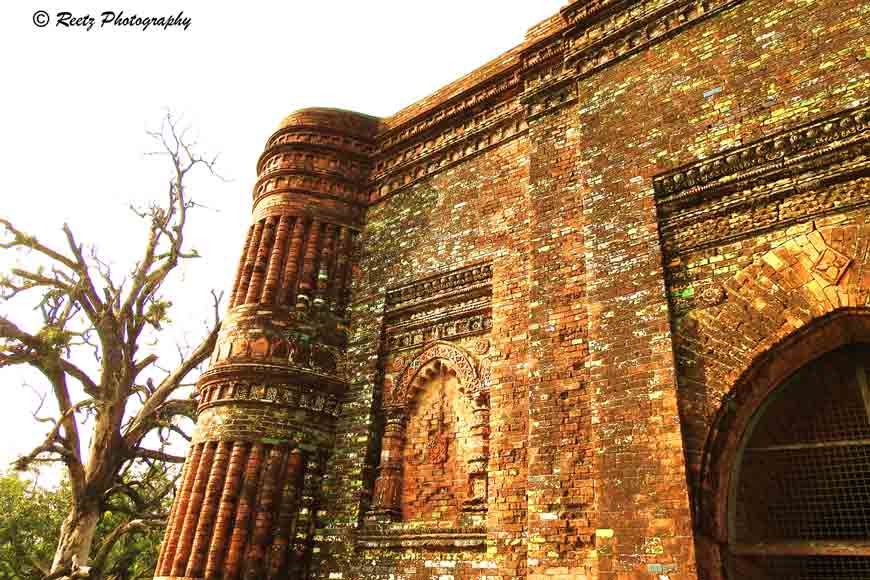 How to reach:
Malda can be easily reached by rail or road. From Kolkata airport it is little less than 330 kilometres. By train, you can get down at Malda Town and by road it you may drive via NH34.
Other places to see:
Vestiges of royal dock ('Jahaj Ghata'), the palace of Hindu kings ('Ballal Bati') and their 22-yards high perimeter wall (locally famous as 'Baish Gazi Dewal'
Where to stay:
Unfortunately, there are no luxury accommodations yet. Other than a newly opened 3-star private resort, there is only a budget Government lodge for tourist accommodation.