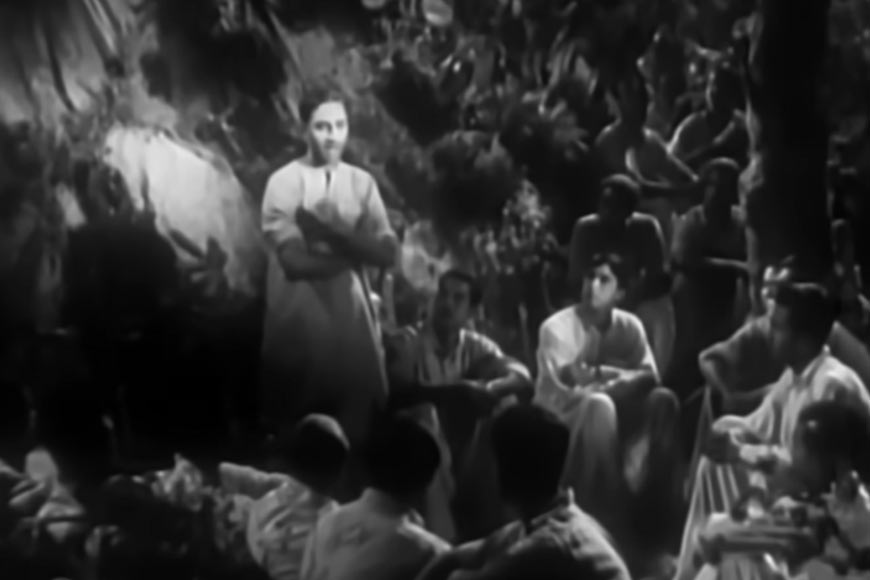 Chattagram Astragar Lunthan (1949)
The importance of Bengal in India's freedom struggle has been widely written and spoken about. Post-Independence, the contribution to the patriotic cause has continued in the form of literature, art and not least, cinema. On the 75th anniversary of India's Independence, here's a look at a few Bengali films based on various aspects and personalities of the freedom movement. How many have you seen?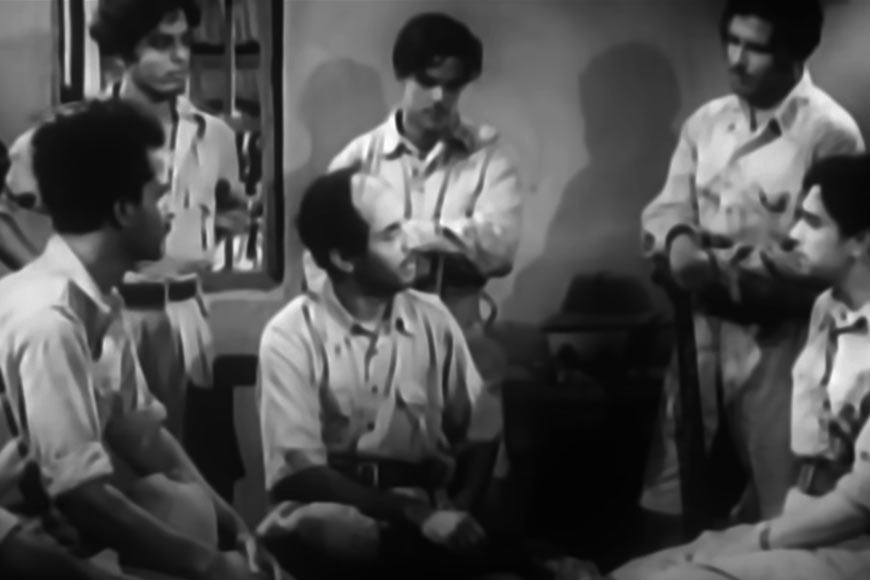 Chattagram Astragar Lunthan (1949): This is the story of the legendary Chittagong Armoury Raid of 1930, led by 'Masterda' Surjya Sen at the head of a group which included Ganesh Ghosh, Ambika Chakraborty, Ananta Singh, Anand Prasad Gupta, Pritilata Waddedar, Kalpana Dutta, Monoranjan Bhattacharya, and several others, among them Masterda's teenage students.
The raiders were part of a secret society called the Indian Republican Army, who felt armed uprisings were essential to achieve independence from British rule, and drew inspiration from the 1916 Easter Rising in Ireland. Though the raid did not succeed, it remains a landmark strike in the history of India's freedom struggle, inspiring revolutionaries across the nation.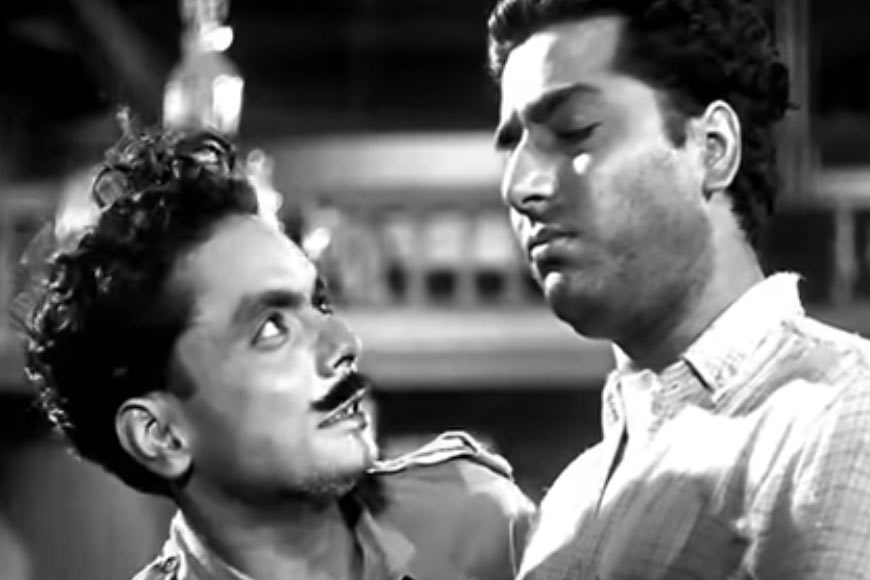 Biyallish/42 (1951): Among the earliest, and most authentic, representations of the Quit India movement of 1942 in one corner of Bengal, including a reference to Matangini Hazra. Starring Bikash Roy, Sambhu Mitra, Manju Dey, and Pradip Kumar, this hard-hitting Hemen Gupta film is particularly remarkable for Roy's stunning performance as a shrewd, sadistic army officer with a ruthless vendetta against freedom fighters. The story goes that several members of the audience were so enraged by Roy's character that some even threw their footwear at the screen. Initially banned in Bengal, Madhya Pradesh, Assam, Bihar and Madras for fear it would incite violent passions so soon after Independence, the film was eventually released with changes in 1951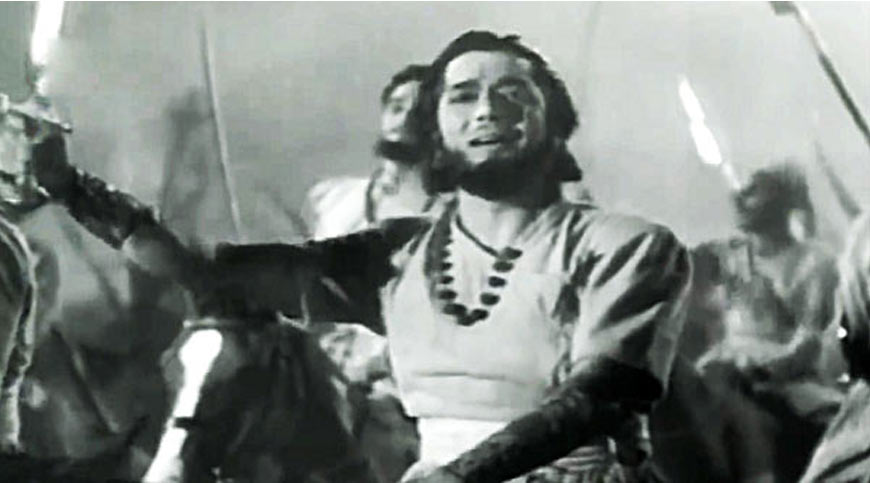 Anandamath (1951): Directed by Satish Dasgupta, the film was based on Bankim Chandra Chattopadhyay's 1882 novel of the same name, best known as the work which contained the song Vande Mataram. Starring Ahindra Choudhury, Anubha Gupta, Bipin Gupta, Gurudas Banerjee, Kamal Mitra, Tulsi Chakraborty and others, the film adhered to the novel's basic plot points - the devastating Bengal famine of 1770 and the unsuccessful Sannyasi rebellion (1770-77), but Bankim Chandra tweaked the narrative to portray the heroic Sannyasi soldiers overcoming East India Company forces. A year later, the film was released in Hindi with the same title, featuring Lata Mangeshkar's outstanding rendition of 'Vande Mataram', with music by Hemanta Mukhopadhyay.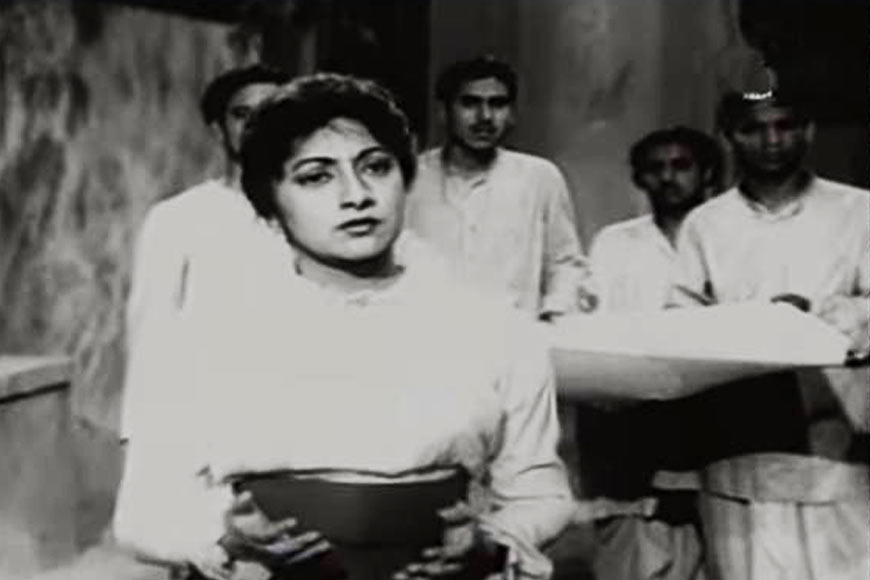 Bhagini Nivedita (1962): This biographical film directed by Bijoy Basu tells the story of Sister Nivedita (born Margaret Elizabeth Noble), and was adjudged Best Feature Film at the 9th National Film Awards. The true-life saga of the foreigner who was so influenced by Swami Vivekananda that she left a secure, comfortable life in Ireland to travel and work in India, becoming a staunch supporter of the freedom movement, is far more gripping than any fictional narrative can be. Arundhati Devi put in an excellent performance as the charming, gracious, compassionate Irishwoman, with a strong supporting cast comprising Asit Baran, Ajit Banerjee, Shobha Sen, Dilip Roy, and others.


Subhas Chandra (1966): By all accounts, this remains one of the most faithful depictions of Netaji Subhas Chandra Bose in Bengali cinema. Covering Netaji's childhood, college years, his Indian Civil Service success, early political campaigns, and arrest, the relatively low-budget film was directed by Piyush Bose and starred such little-known faces as Amar Dutta, Samar Chatterjee, and Ashish Ghosh, wh nonetheless put on a stellar performance.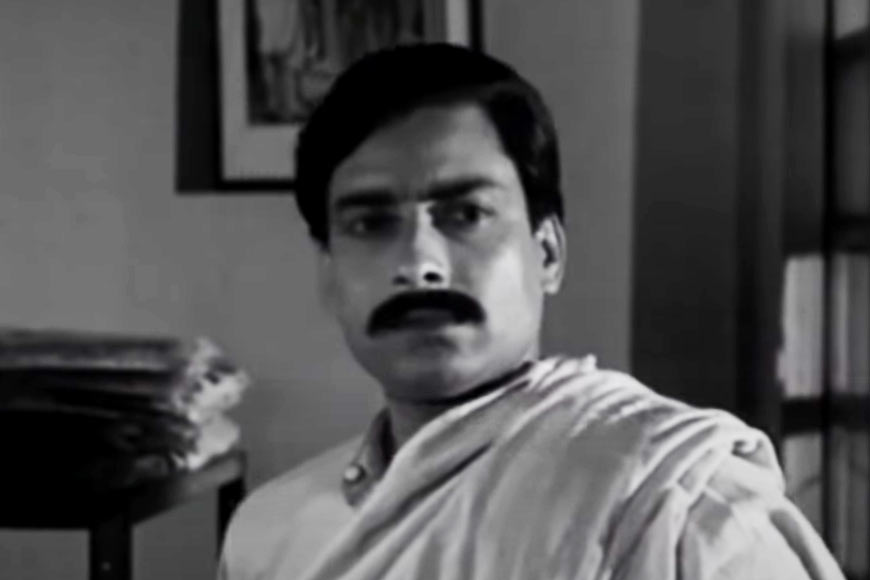 Mahabiplabi Aurobindo (1971): Directed by Dipak Gupta, this is yet another biographical portrayal of one of India's greatest spiritual personalities, and traces his transformation from Aurobindo Ghosh to Rishi Aurobindo (1872-1950). Covering such landmarks as his brilliant academic record, his marriage, his decision to abandon a highly promising career in the civil services to join the freedom movement, his implication in the famous Alipore Bomb Case, and his eventual spiritual awakening, the film features an excellent performance by Dilip Roy in the lead, ably supported by Ajitesh Bandyopadhyay, Subrata Chatterjee, Tarun Kumar, and others.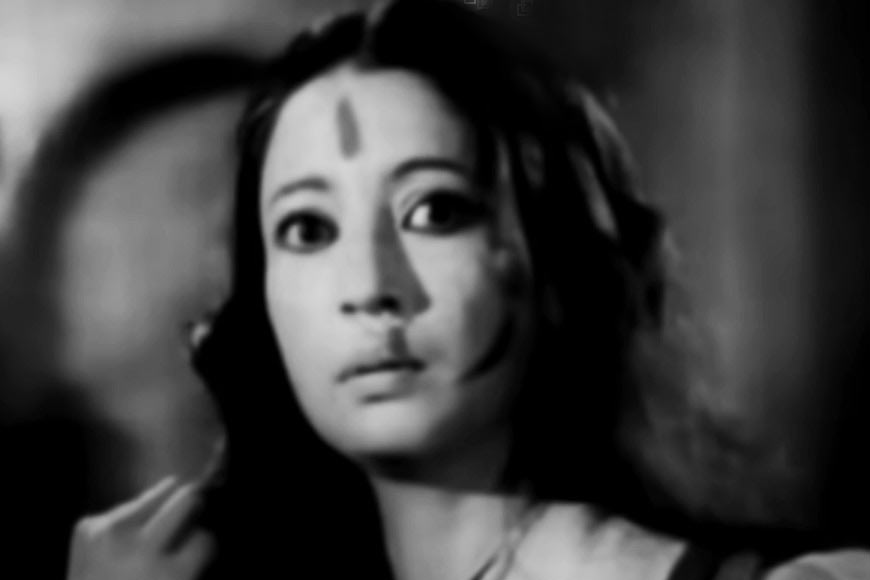 Debi Choudhurani (1974): Yet another adaptation of an iconic Bankim Chandra novel, this was the film that Satyajit Ray never made, because leading lady Suchitra Sen reportedly refused to block her dates for him. Hit filmmaker Dinen Gupta eventually took up the challenge, and managed to cast the gorgeous Mrs Sen as Debi Choudhurani, the innocent young housewife turned powerful bandit queen, guided by mentor Bhabani Pathak (Basanta Choudhury). Other members of the all-star cast include Haradhan Banerjee, Kali Banerjee, Nripati Chatterjee, Chhaya Devi, Bharati Devi, Malina Devi, Ranjit Mallick, Sumitra Mukherjee, and others.

The plot charts the journey of how she also becomes an inspirational leader, regarded as the saviour of the poor against the oppression of the British administration and its Indian zamindars. Bankim Chandra based his characters on a real-life pair of rebels, who are still widely revered in North Bengal, with a Kali temple reportedly associated with Debi Choudhurani still standing on the outskirts of Jalpaiguri town.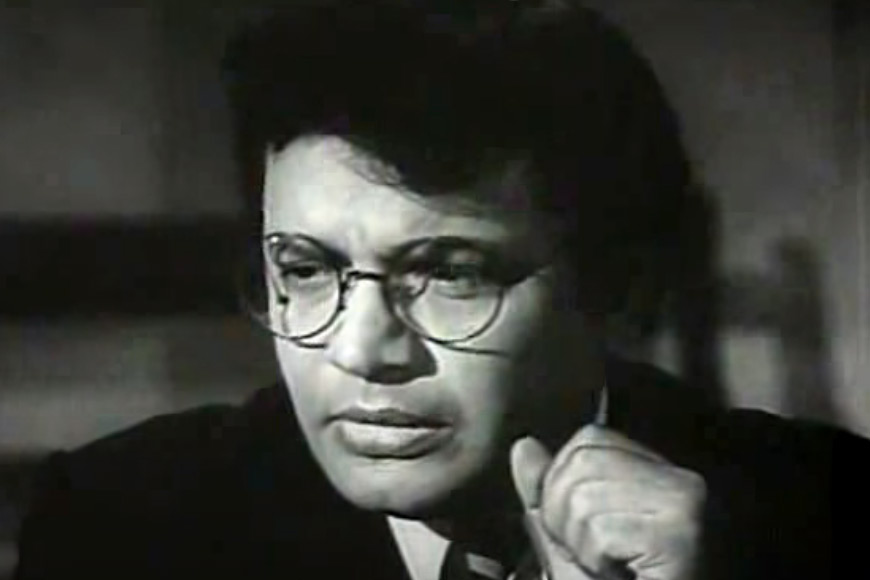 Sabyasachi (1977): Based on Sarat Chandra Chattopadhyay's controversial novel 'Pather Dabi', which the British administration felt threatened enough to ban, the film was directed by Pijush Bose and starred megastar Uttam Kumar in the lead, supported by Supriya Devi, Anil Chatterjee, Tarun Kumar, Bikash Roy, and others. The plot revolves around underground Bengali revolutionary Sabyasachi (Uttam), who forms the secret revolutionary organisation Pather Dabi, and inspires several others to join him in an armed uprising.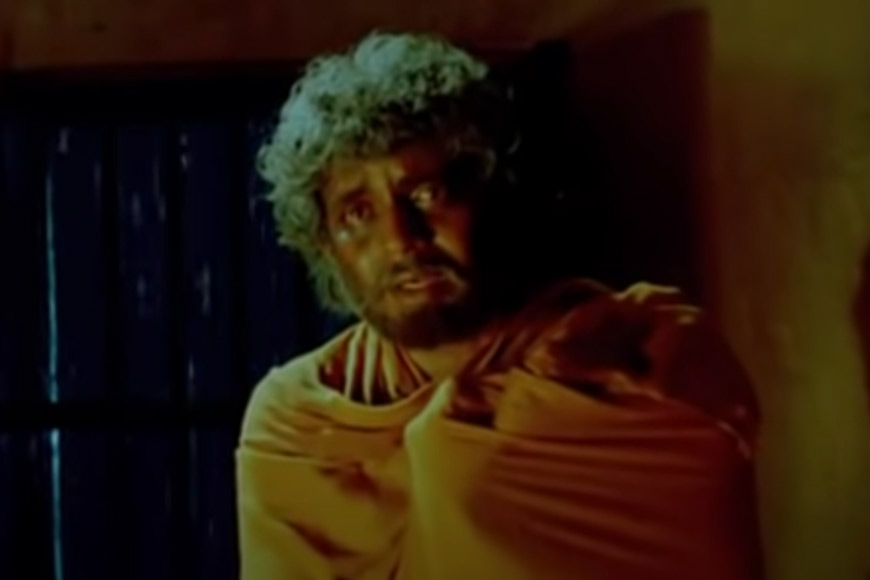 Tahader Katha (1992): Master director Buddhadev Dasgupta helmed this poignant, emotional story of Shibnath (Mithun Chakraborty), a freedom fighter released from prison after 11 years, as India gains Independence. On his journey back home, Shibnath is accompanied by former comrade Bipin Gupta (Dipankar De), now a successful businessman and aspiring politician, who wishes to exploit Shibnath's stature.
But Shibnath cannot come to terms with the radical changes he sees around him, including the devastating aftermath of Partition. The once formidable and courageous freedom fighter gradually becomes a broken recluse, withdrawing from his friends and family to live with his memories. Mithun's brilliant performance fetched him a Best Actor award at the 1993 National Film Awards, while the film itself won the award for Best Feature Film in Bengali.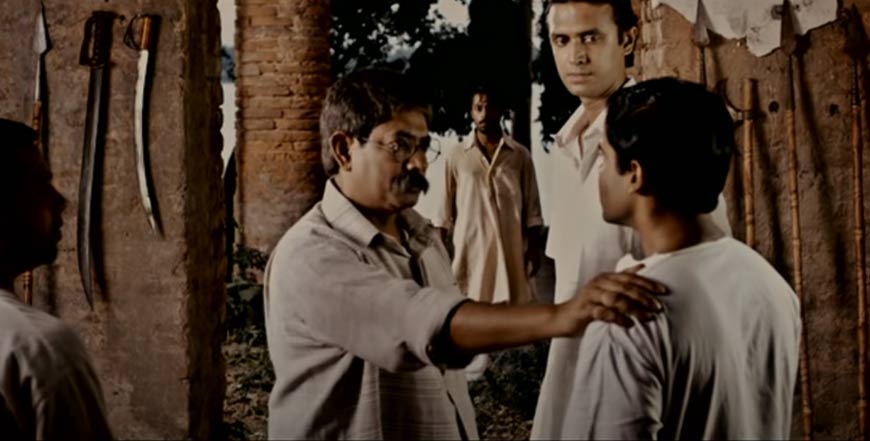 Egaro (2011): Meaning 'eleven' in Bengali, Egaro is a loose retelling of events leading up to the historic 1911 IFA Shield final, which became a milestone in India's freedom struggle when Calcutta club Mohun Bagan became the first Indian football team to defeat their British opponents to win the IFA Shield. Directed by debutant director Arun Roy, the film also explores the parallel theme of an underground revolution following the Partition of Bengal in 1905. As the film makes clear, the IFA win was not merely a victory on the football field, but a huge step in the movement against British imperial rule.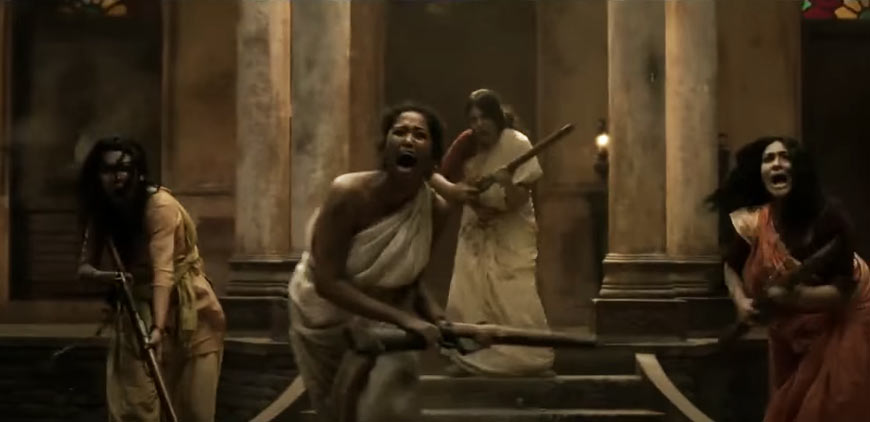 Rajkahini (2015): Srijit Mukherji's dramatic, fiery portrayal of a group of women led by the formidable Begum Jaan as they battle to save their home earned both commercial and critical success. Set in India of 1947, Rajkahini is the story of a brothel split into two by the Radcliffe Line, which also split India into two. Determined to save their business and the only home they know, the group of 11 sex workers led by Begum Jaan refuse to accept the arbitrary division, and a series of tragic events follow. The highlight of the film is Rituparna Sengupta as Begum Jaan, supported by a rock solid cast featuring Lily Chakravarty, Saswata Chatterjee, Jaya Ahsan, Abir Chatterjee, Jisshu Sengupta, Rudranil Ghosh, Kaushik Sen, Sudipta Chakraborty, and many others.