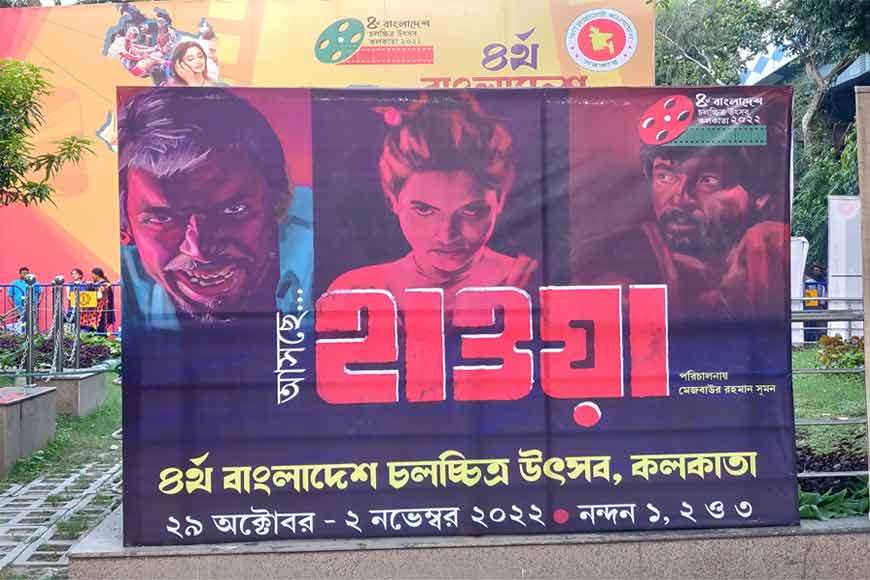 There were long serpentine queues at the Bangladesh film festival in Nandan on the inaugural day and the main attraction was a movie named "Hawa". People were eagerly waiting for this movie even before the Bangladesh film festival started, which was proved by the record number of people who turned up to watch it. This Chanchal Chowdhury starrer has left people in awe as they clapped and cheered all throughout the movie.
Mejbaur Rahman Sumon
It is a movie based on the life of the fishermen, directed by Mejbaur Rahman. This is Mejbaur Rahman's first movie on the big screen, which is truly unbelievable being the masterpiece it has become. The main role is played by the very famous Bangladeshi actor, Chanchal Chowdhury, who has repeatedly impressed people with his great acting skills. Naturally, people utilised the first chance they got to watch his movie on the big screen. The show was premiered from 1pm but people queued outside Nandan long before that to get a chance to watch such a work of art, that too for free. A video of people queueing outside went so viral that Chanchal Chowdhury himself shared one such video, even the superstar was awestruck to see so much love and appreciation that his movie received. He commented "magical" on such a post.
On 29th October, "Hawa" was premiered twice- from 1pm to 3:30pm and from 6pm to 8:30pm. Cinephiles had queued from 9am in the morning for the first slot, yet they could not find a place in the hall. Even the show premiered at 6, saw people queueing since 3pm. After such long hours of waiting, many "Hawa" lovers were disappointed to not get a chance to watch it, which is why the authorities had to change the timing of the other movies to accommodate more shows of "Hawa". The initial routine of movies did not have any further slots of "Hawa" except the first day.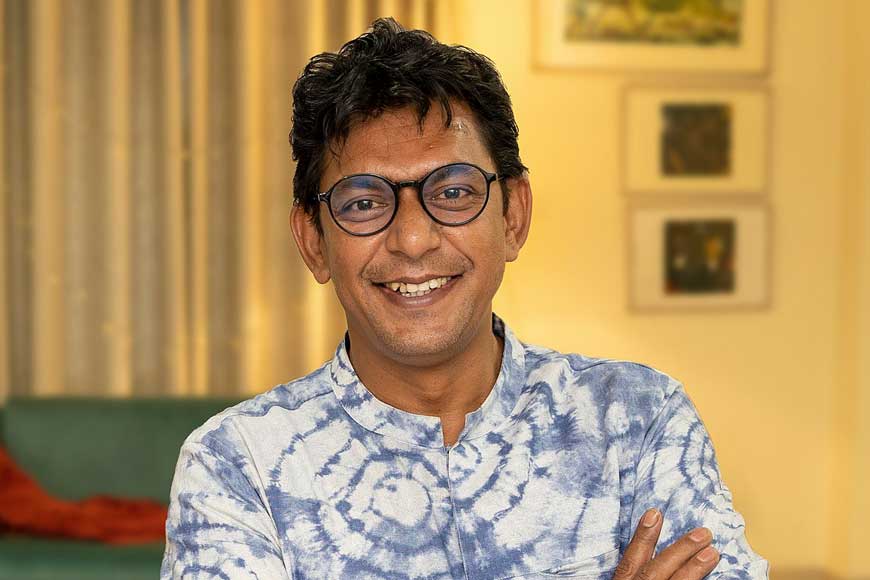 Chanchal Chowdhury
Although, there is so much hype around "Hawa", it is still being criticised by some. The movie is getting criticised because they did not provide any warning against smoking. Few have commented that the movie promotes smoking in some way. There are some shots in the movie where the main character, Chanchal Chowdhury, is seen smoking and there is no warning provided anywhere on screen. This violates the regulations. Furthermore, Chanchal Chowdhury is an inspiration to the young generation, a lot of youngsters admire him due to his talents. If smoking is encouraged by such an eminent figure, then the youngsters may turn to smoking in spite of its dangers. The team had to face legal actions due to this reason.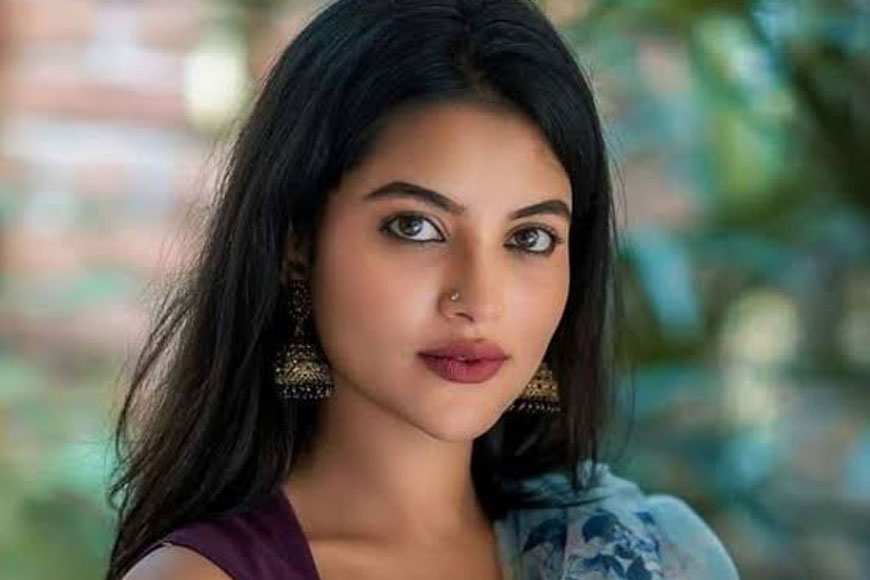 Nazifa Tushi(Gulti)
It is quite evident that the ordinary people loved the movie and not only that, "Hawa" has received plenty of appreciation from the celebrities of "Epaar bangla" or Tollywood as well. Actress Nazifa Tushi, also known as Gulti in the movie, is being appreciated because of her great performance. Director Mejbaur Rahman Sumon made his debut on the big screen for the first time with "Hawa" and as it is being witnessed- "Hawa" uriye niye gelo- it blew the people's minds in both "Opaar Bangla" (Bengal on that side) and "Epaar Bangla" (Bengal on this side).

On 29th October, Chanchal Chowdhury, Jaya Ahsan were felicitated by Babul Supriyo, Hon'ble Minister of Tourism, West Bengal Government. Anirban Bhattacharya was also felicitated. Dr Hasan Mahmud, Hon'ble Minister of Information and Broadcasting Ministry of Bangladesh, was the Chief Guest.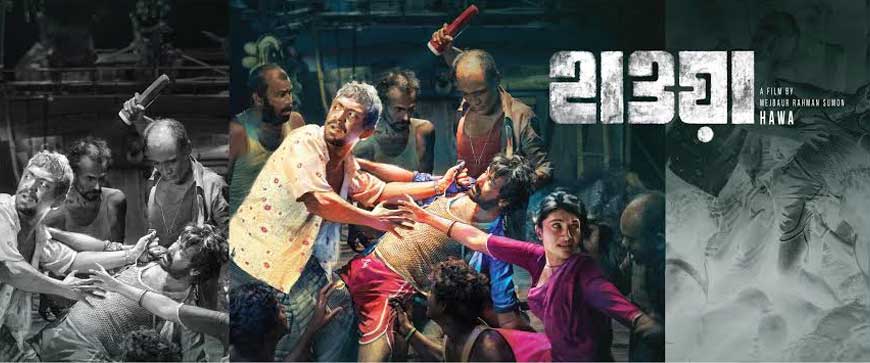 Hawa poster
It is a sad truth that Bengal was partitioned during Independence into two parts, but the people of Bengal, from both sides, have shown that in their hearts they are still "Khaati Bangali" (Pure Bengali). We share the same cine-love, the same bangaliyana (Bengaliness) flows in our veins, which makes us proud Bengalis- be it Bangal or Ghoti.
"Hawa" will be premiered 2nd November, from 6pm at Nandan 2.