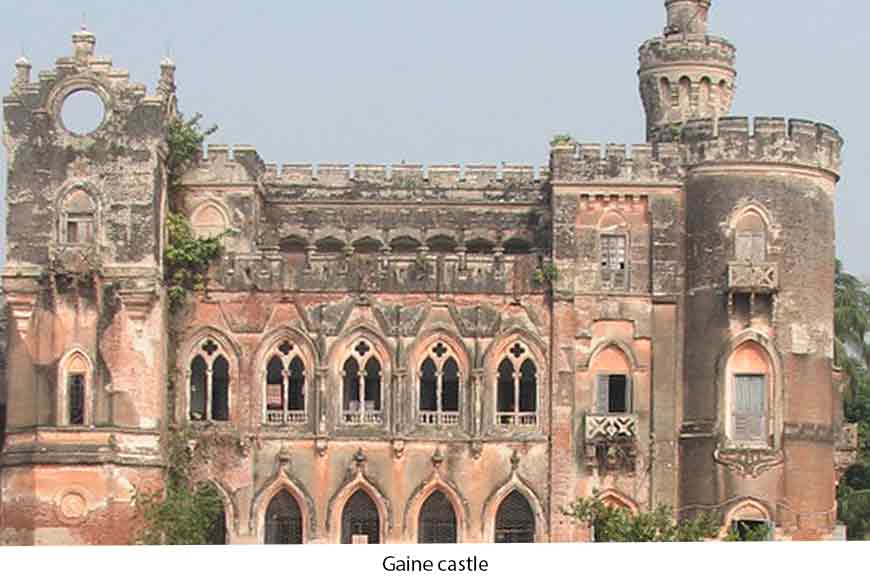 Long, Long ago a fairy-tale was woven in one corner of Bengal, 55 kilometres from Kolkata along the Taki Road --- of castles and mansions that bear imprints of the finest European architecture. Surprisingly, none of these 200-year-old castles and mansions of Dhanyakuria were built by the British, but by traders who settled in the 18th-century.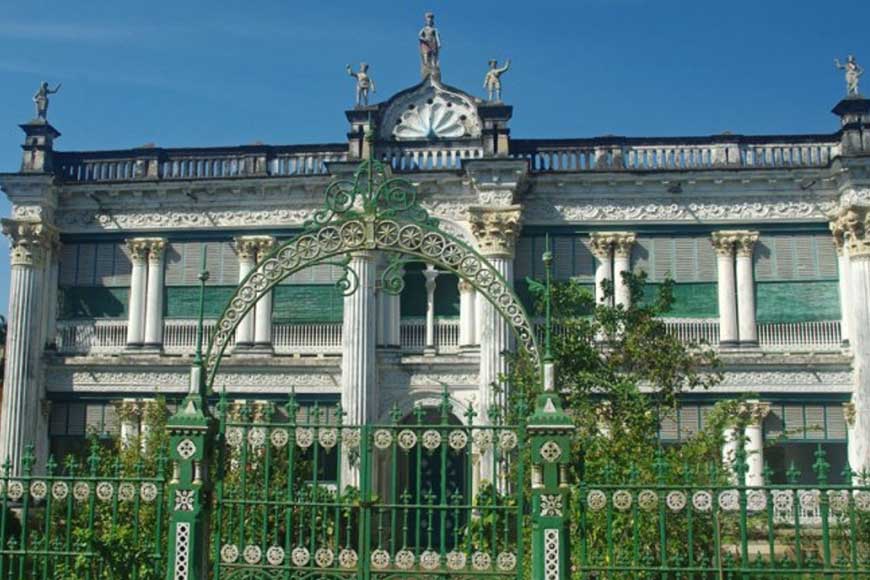 Ballav mansion
Dhanyakuria was once a part of the Sunderbans and in 1742, Jagannath Das settled here by removing forests. Soon he was joined by the Sawoos, Ballavas, Gaines and Manda and other business families who had a flourishing trade in sugarcane, jute and rice. The trader community built the palatial mansions of Dhanyakuria as their garden retreats, locally known as Baganbaris. One of them, the century-old Gaine castle which is literally in shambles today, still stands tall. Spanning over 30 acres, it reminds you of the Tagore Castle of Pathuriaghata and was built by Gobinda Chandra Gaine and his son, Mahendranath Gaine. This castle is flanked by two towers and a huge open space with ponds and fountains.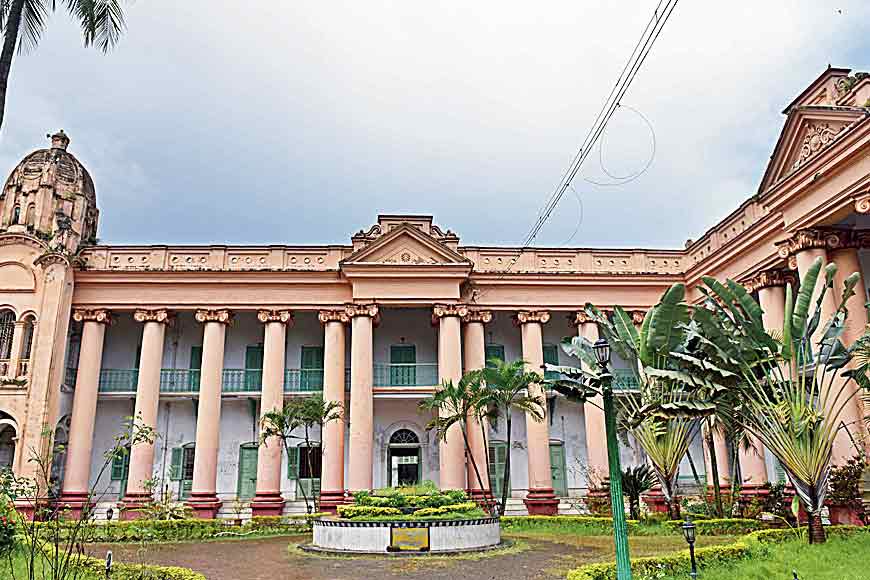 Gaine Rajbari
For any tourist, prior permission is needed to enter this area. There are still remains of colonial figures of a British man fighting a lion on the arched entrance, a portico, a coat of arms on the exterior walls and European jesters beneath the first-floor balcony. Beside the Gaine Castle you find a cluster of majestic mansions. This place is often used for shooting films and if you are lucky you can even witness a live shooting session. The majestic Thakur dalan of Gaine castle has featured in iconic Bengali movies like Sahib Bibi Ghulam and Suryatapa and even in Indo-French production La Nuit Bengali. Durga puja is still celebrated here with great pomp and show.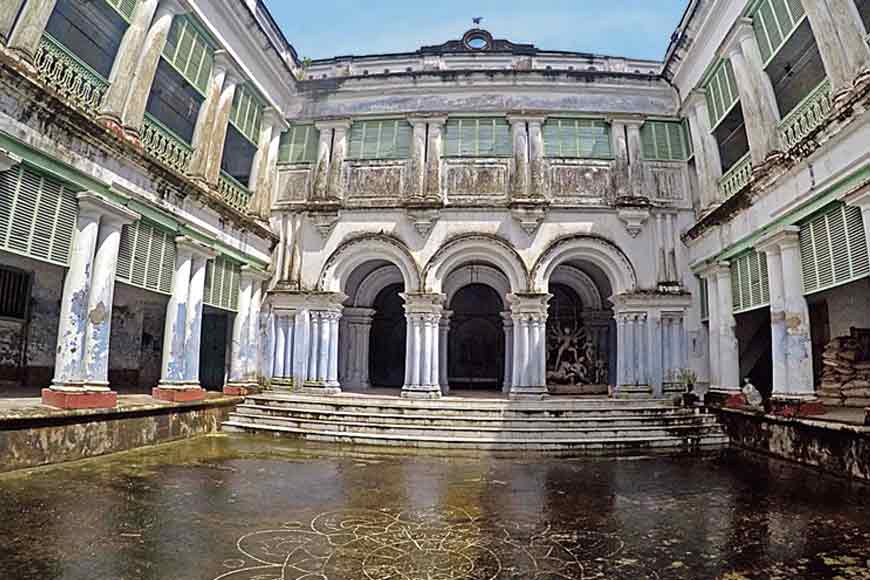 The thakurdalan of Gaine mansion
Just away from this magnificent castle stands the Sawoo Mansion. Built by Patit Chandra Sawoo two centuries ago, this building has Corinthian pillars and stucco over fragile stain-glass windows. The ceremonial altar in the open courtyard with five ornamental archways also bears signs of a royal charm. While, the Ballav Bati behind the Sawoo Mansion was built by Shyamacharan Ballav. Painted in white and green, it has gigantic Corinthian pillars and you will be greeted by the figures in European attire on each corner of the terrace or a Roman centurion with a headdress and a peacock.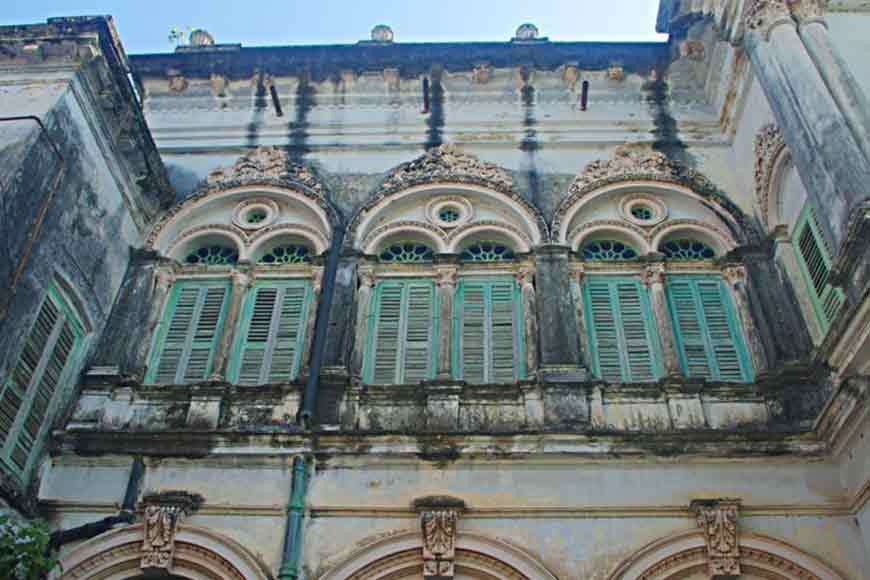 Sawoo Mansion
Dhanyakuria also boasts of a nine pinnacle Rasmancha, a testimony to its closeness to Vaishnava culture. During Ras Mela, held on full moon day in the month of Kartik, idols of Krishna and Radha are placed in the Rasmancha and worshipped. The whole place turns vibrant on a festive fervour. Do not miss this fairyland just like Gulliver did not miss the Land of Giants with towering castles and festivals.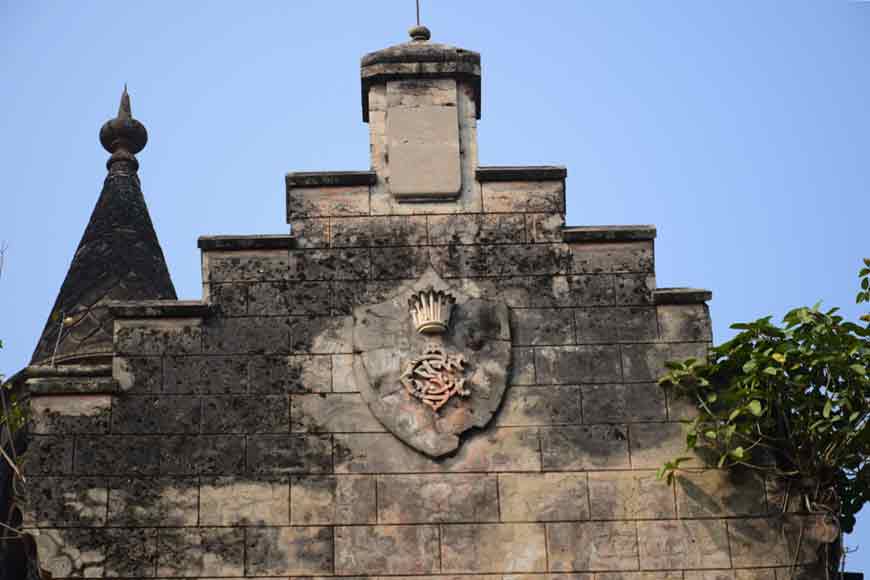 The gate of Gayenbari
How to reach Dhanyakuria:
Board a bus headed for Basirhat via Barasat and Berachampa from Ultadanga. Nearest railway station is Kankra Mirzanagar on the Sealdah Hasnabad line. Take a local Toto or Rickshaw from the station. There are not many eateries available so carrying your own food is advisable.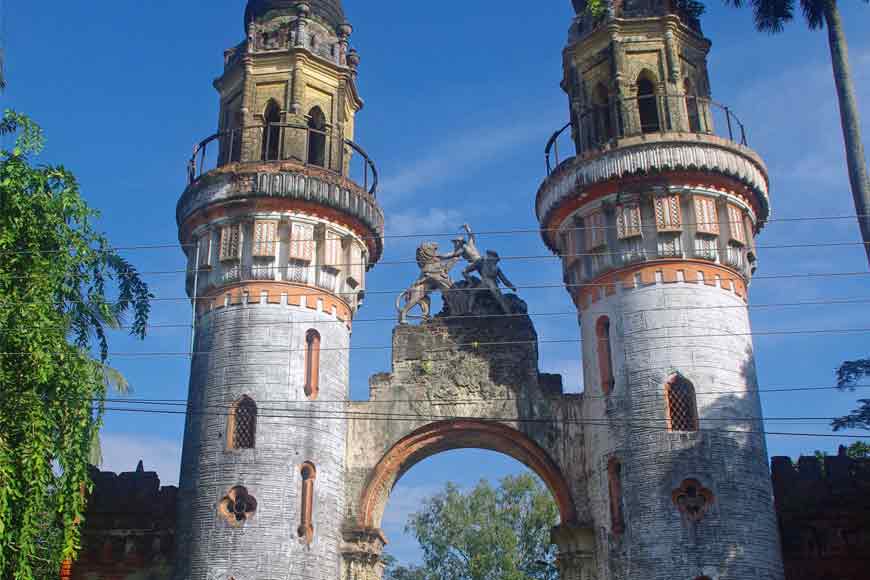 The gate of Gayenbari