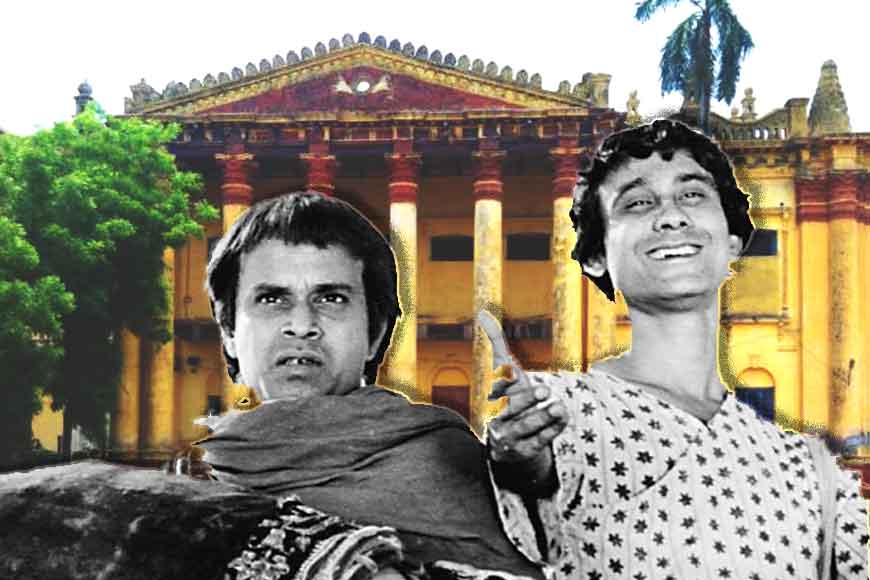 The gigantic palace with 999 doors, almost resembles a fort. Hazarduari, made by the Emperor Humaun Ja of Murshidabad, as the name suggests, comprised of 1000 doors. But this palace has 999 doors, a deliberate attempt so that it does not overpower the glory of Hazarduari Palace. Locals call this castle 'Hazarduari of Hetampur.'
The royal family of Hetampur still resides in this castle. Ramranjan Chakraborty built it and hence the palace is also referred to as Ranjan Palace. During the famine of 1874, Ramranjan Chakraborty had extended support to the British government, who were thoroughly pleased with him and gave him the title of 'Rajabahadur'. The British government had a close association with the royal family of Hetampur and even Ramaranjan's grandfather, Bipro Charan had helped in suppressing the Santal rebellion.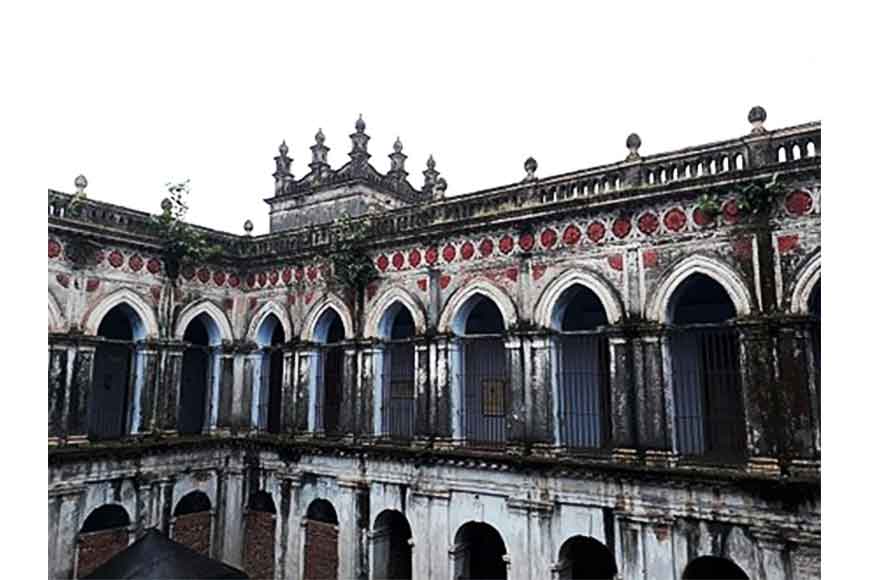 Muralidhar Chakraborty was the founder of the Hetampur Dynasty. He left his ancestral home and went to Birbhum in pursuit of a job. After his death, his elder son Chaitanyacharan, along with his mother and brother returned to Hetampur. Poverty was a constant companion for the family during that period. Chaitanyachran's elder son, Radhanath got a job in the zamindari of Roy dynasty. In due course of time, he proved his working capability and secured the responsibility of a seresta. Their financial condition started improving with time. After a point, their properties and wealth overpowered the riches of Roy dynasty and they even bought some properties and palaces from the Nawabs of Murshidabad. Radhanath accepted the domination of the British Raj and thus got the title of 'Maharaja'.
After the death of Radhanath, his elder son, Biprocharan's property flourished to a great extent. His son, Krishnachandra was more interested in spirituality. Krishnachandra's son, Ramaranjan had built the colossal palace of Hetampur. If you have watched, Ray's 'Gupi Gayen Bagha Bayen', you might remember Gupi being banished from his own village. He was seen sitting on the king's donkey. The scene was shot in the palace of Hetampur. Various other films like Abhijan, Mrinal Sen's Mrigaya, Tarun Majumdar's Ganadebota, Sandip Ray's Gosaipur Sargaram, Raja Sen's Damu were shot in this palace.