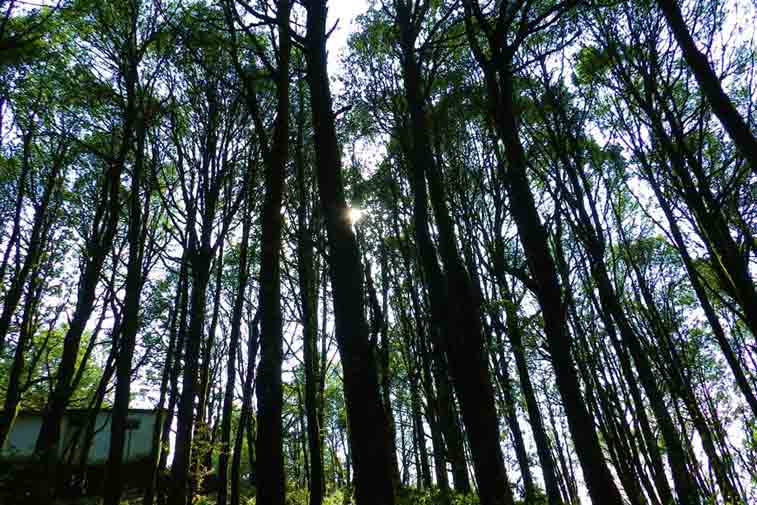 Reetwika is a cyber-security expert and an avid trekker
Mukteshwar is a tiny hamlet of Uttarakhand, located at an average altitude of 7500 feet above sea level, inhabited by only a handful of indigenous families. The place was named after an ancient 350-year-old temple, located atop the highest point in the town, which is dedicated to the deity named Mukteshwar, a lesser known form of Lord Shiva. Mukteshwar is surrounded by thick deodar and cedar forests which was once dominated by man-eating tigers and bears. It is locally professed that, this deity has been protecting the people from wildlife since ages and hence got its name Mukteshwar (in Hindi 'Mukti' means relief and 'Ishwar' means saviour, so Mukteshwar signifies 'God of Relief'). Nowadays, the temple is better known as Mukteshwar Dham to the modern world.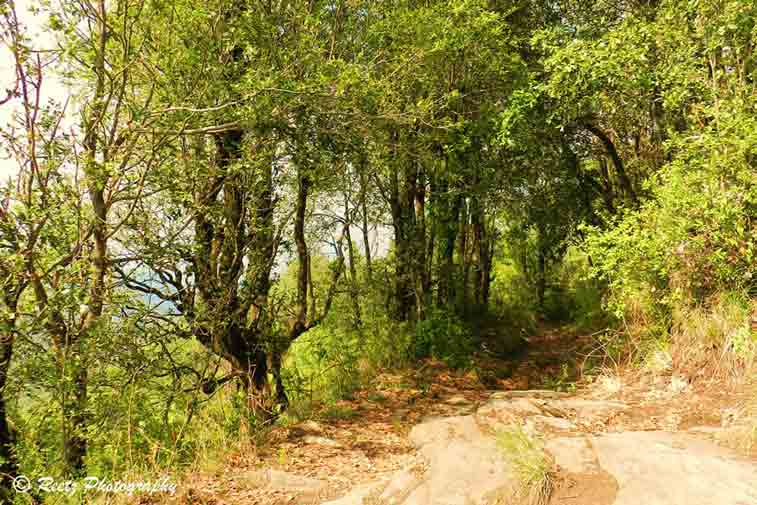 Jim Corbett hunting ground
A three-hour downhill drive from Nainital, we reached Mukteshwar within 3 hours. Most hotels in the region have pristine views of snow peaked mountains. And during sunrise, the scenes are heavenly indeed. On our way, we stopped at Jim Corbett's deserted house and a museum hosting Nobel Prize winner scientist Robert Koch's microscope, research articles and erstwhile hill carved cold room which once used to be a biological material storehouse, now turned to a tourist attraction. Unfortunately, photography restrictions prevented us from locking the artefacts behind the lens.
Mukteshwar is at its best during sunrise. And the primary attraction happens to be the panoramic view of all the twenty-two peaks which are visible only from this hill-town. But our main attraction this time was not the snowline, but a touch of woodland mystery. Interestingly, Edward James 'Jim' Corbett had stayed here during his hunting expedition dating back to 1930s and had hunted couple of man-eaters in the Mukteshwar woods. It was right here he started penning his exhilarating hunting experiences in his book titled 'The Temple Tiger and More Man-Eaters of Kumaon.' The hamlet was then known as 'Muktesar' as mentioned in Corbett's book, which later got renamed to 'Mukteshwar' in 1947.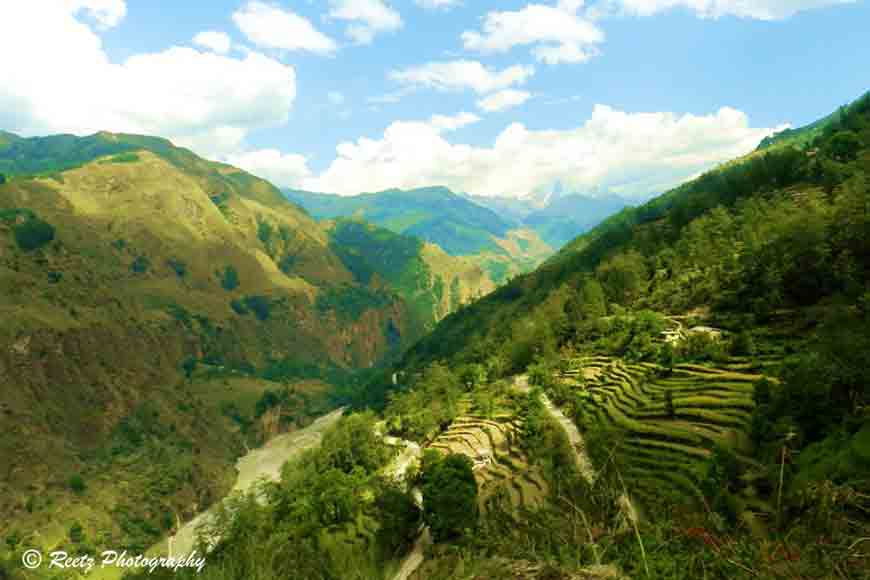 Road from Nainital to Mukteshwar
The hunting grounds of Corbett – 'Chauli-ki-Jaali,' a two kilometre beautiful stretch of forest trail along the overhanging cliffs of Mukteshwar is still an attraction. Even today sunlight barely pierces through this dense woodland. The area these days offer rock climbing and rappelling activities and a brilliant view of the valleys below. We too tried a few adventure sports like paragliding and archery managed by native people. At one of the edges, we encountered one of the fastest raptors found in the world – a Peregrine Falcon; lucky enough to have shot it from such close proximity.
Walking down the 'Chauli-ki-Jaali', we concluded our hike at an ultimate corner of natural bounty – the Mukteshwar Dham. The temple is housed within a Tapovan (meaning a 'hallowed forest' as per Hindu mythology considered to be an ideal spot for meditation). The shrine was originally built by a Pandya king from the Tamil dynasty in the 15th century. Later, it became the abode of a devoted Bengali saint, who rechristened himself as 'Swami Mukteshwar Maharaj', dedicating his entire life to the service of the deity. He was joined by his devoted disciple, who too was from the same village in Bengal. After Swamiji's demise, his burial ashes were entombed as a Samadhi (memorial) inside the temple complex. His disciple, popularly known as Bangali Baba Sansudhananda Swami, is the current in-charge of Mukteshwar Dham. He is also a very highly esteemed Maharaj among the natives and followers from distant Kumaon and Garhwal places often come to the Mukteshwar Dham to pay him a visit. We were extremely lucky to get a chance to meet him personally during our short stay. His enlightening vision and invaluable words motivated us so much that we chose to meditate at his yoga room for an hour before leaving the temple.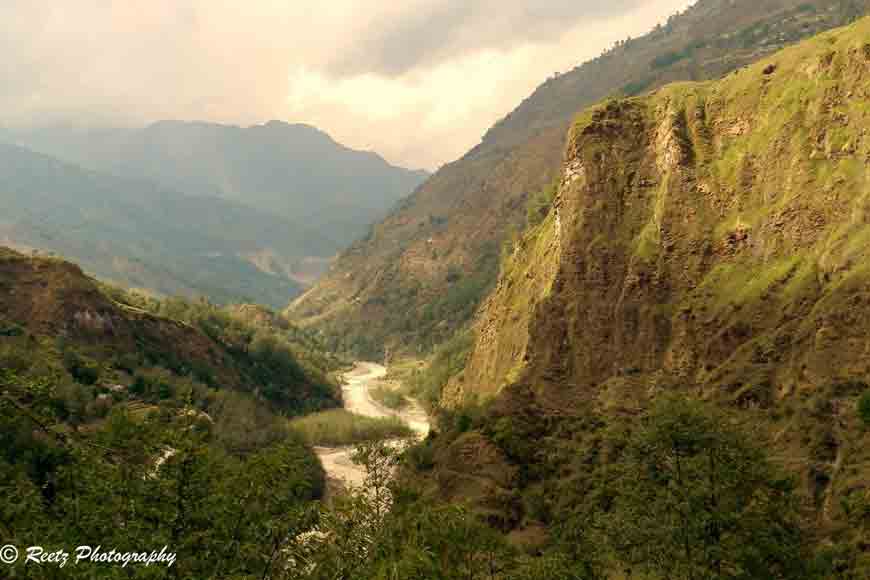 Way to Mukteshwar
Apart from the other charms of Kumaon like virgin views of Himalayan snow peaks, pristine forest trails, airy echoes, rustling sound of the cedars, solitude, seclusion and bountiful serenity; for an ardent Corbett fan like me, what could have been more treasured than Mukteshwar, among all other Kumaon hill stations?