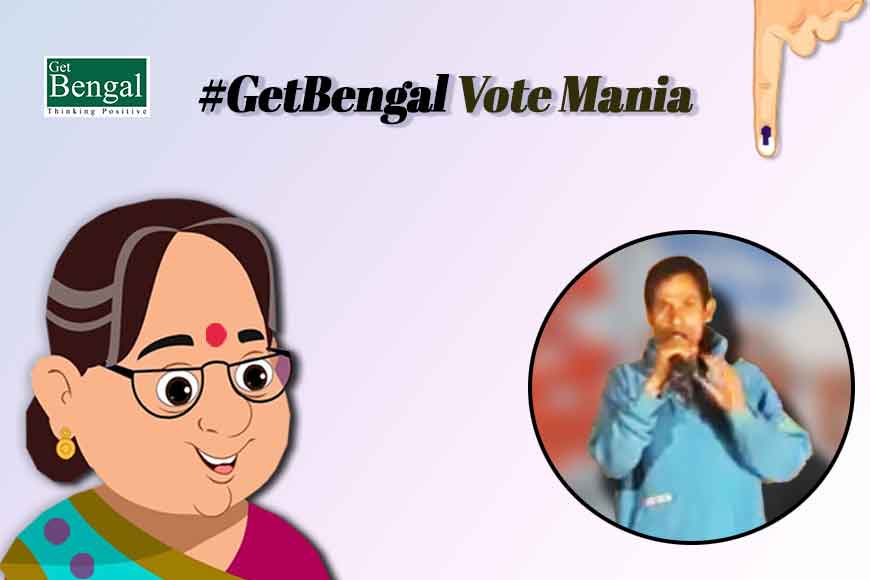 In childhood days, the concept of horbola seemed fascinating to many. The term was coined by none other than Rabindranath Tagore. But who is a Horbola? 'Harek rokom buli bole jey' or one who speaks many languages. Horbola is a dying art, that has suddenly been revived this poll season.
Take for example Mohammad Idris Ali who still practices this performing art. He has this unique potential of picking up sounds of animals and birds. He can impersonate sounds of various instruments like harmonium, tabla, guitar and can mimic songs of eminent artists. This has been his passion and profession for many years. Being a horbola is not his sole identity. Prior to the Lok Sabha elections, Mohammad Idris is now seen in a new avatar. He is using his horbola skills for campaigning of various parties like Trinamool Congress, CPI(M), Congress and BJP.
Since childhood, poverty has been a constant companion. From the age of 12, he used to portray his Horbola skills on the roads and used to earn. He also pulled rickshaws, performed magic skills for livelihood. People were simply fascinated by his skills. He derived immense pleasure from mimicking dialogues and songs of famous films. Idris Ali has brought a hand-made mike to portray his horbola skills.
He has been travelling the whole of North 24 Parganas and campaigns for any party that calls him. He frames songs in favour of that particular political party after he gets to know the name of the candidate. Idris Ali is all geared up for the forthcoming Lok Sabha elections and is presently staying in Hemanta Basu Nagar colony, Kadamgachi, Barasat. If you are lucky you might get to listen to his horbola skills on any campaign trail